WATCH: Henkel's supply chain digitalisation journey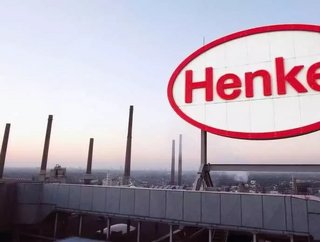 Dirk Holbach, Corporate Senior Vice President Global Supply Chain Laundry & Home Care, discussesHenkel's supply chain digitalisation journey in Amst...
Dirk Holbach, Corporate Senior Vice President Global Supply Chain Laundry & Home Care, discusses Henkel's supply chain digitalisation journey in Amsterdam.
Within Holbach's business unit, Henkel has six regional hubs, as well as 33 factories and 47 warehouses under his remit. Despite being founded in 1876, the DAX company is still majority owned by the Henkel family and Holbach believes this really sets his organisation apart from its competitors. "It provides us with a different strategy: the Henkel family has shown its continued commitment to the company, enabling us to operate with a long-term perspective. We have a strong company culture, and our shared values help us to create sustainable value for future generations," he explains. "Our portfolio is diversified because we have two consumer goods businesses and one that's focused on industrial markets. It's certainly a unique mix." 
SEE ALSO:
Holbach understands that the journey to achieving digitalisation is a continuous one and not something that can be accomplished overnight. "In 2013, we began to invest in our digital backbone, which led to us connecting all our factories together through a standardised approach," explains Holbach. "I'm always looking at the business benefit for implementing technology because introducing digital for digital's sake doesn't make any sense. It's important that new technology helps solve business challenges, such as ensuring that processes become faster, cheaper and more agile." Implementing technology that serves a purpose is a key pillar to Holbach, and he believes that harnessing new processes and systems that aren't sustainable has no long-term value to Henkel. "As a fast-moving consumer goods (FMCG) business, we primarily think in relatively short cycles," explains Holbach. "If the end user has no benefit from a specific technology then they'll stop using it. You can't introduce new technology for the sake of it — there's no point. We're still adopting a vertical approach and are continuously trialling new technology in several different pilot locations." However, Holbach understands the challenge of change management and the process involved for a successful culture shift. "There's a whole transformation of the business to consider and it's vital that you give employees the time to understand and embrace new technologies and provide targeted support and trainings" he affirms.
To read the full article, click here!
For more information on procurement, supply chain and logistics topics - please take a look at the latest edition of Supply Chain Digital magazine.