VIDEO: Westfalia tech featured in new Buffalo Trace distillery distribution centre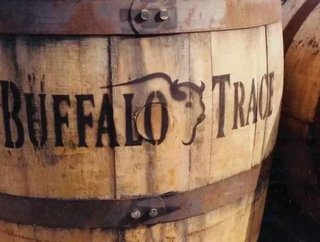 Follow @SamJermy and @SupplyChainD on Twitter. Westfalia Technologies, Inc., a leading provider of logistics solutions for manufacturers, warehouses...
Follow @SamJermy and @SupplyChainD on Twitter. 
Westfalia Technologies, Inc., a leading provider of logistics solutions for manufacturers, warehouses and distribution centres since 1992, announces that Buffalo Trace Distillery has completed the construction of a new distribution centre featuring its automated storage and retrieval system (AS/RS). One of the first spirits suppliers to use an AS/RS, Buffalo Trace will leverage the technology to more efficiently and effectively manage, move, store and retrieve pallets of finished goods within the 83,000 square-foot facility.
Within the distribution centre, Westfalia's AS/RS occupies 46,574 square feet and contains three storage and retrieval machines, or cranes, which operate in three aisles, serving storage lanes five deep, and storing pallets six levels high. Each crane can induct/output 55 pallets of finished goods per hour with a total of 165 pallets moving within the system. The AS/RS contains 20 pallet-staging lanes which can hold 180 total pallets. The AS/RS is integrated with Westalia's Savanna.NET® warehouse execution system (WES), which directs, controls and optimizes internal material flow, order picking and inventory management.
"We're pleased our business has grown enough to support the need for this new, highly advanced distribution centre," said Mark Brown, president and chief executive officer, Buffalo Trace Distillery. "We look forward to being able to serve our customers in a more efficient manner and having the capacity for even further growth in the future."
Construction of the Buffalo Trace distribution centre is part of parent company Sazerac's $71 million investment in the state of Kentucky at its three distilleries.
Dan Labell, president, Westfalia Technologies, said, "When it comes to moving, storing and picking product, the spirits industry is one of the most complex. The growing number of categories, rising logistics costs and increasingly complicated orders warrant the need for automation. As Buffalo Trace uses our AS/RS in its new facility, we hope to see significant results – new efficiencies and cost savings – for years to come."
Buffalo Trace Distillery is an American family-owned company based in Frankfort, Franklin County, Kentucky. The Distillery's rich tradition dates back to 1773 and includes such legends as E.H. Taylor, Jr., George T. Stagg, Albert B. Blanton, Orville Schupp, and Elmer T. Lee.  Buffalo Trace Distillery is a fully operational Distillery producing bourbon, rye and vodka on site and is a National Historic Landmark as well as is listed on the National Register of Historic Places.
Westfalia Technologies, Inc. is a leader in providing logistics solutions for plants, warehouses and distribution centers. Its expertise in combining software (WMS) development with automated equipment manufacturing reveals Westfalia's ability to deliver turnkey solutions to meet each client's specific needs with unsurpassed quality and control.
To learn more about Buffalo Trace Distillery visit www.buffalotracedistillery.com.