BMW Group breaks ground on new Port Facility in Texas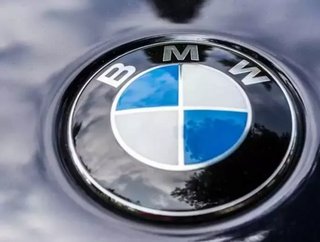 Follow @SamJermy and @SupplyChainD on Twitter.The BMW Group broke ground today at the future site of a new Vehicle Distribution Centre at the Port of Ga...
Follow @SamJermy and @SupplyChainD on Twitter.
The BMW Group broke ground today at the future site of a new Vehicle Distribution Centre at the Port of Galveston.  BMW is expanding its vehicle distribution network to south-eastern Texas to better serve the 45 BMW and MINI dealers within four states (Texas, Oklahoma, Louisiana and Arkansas) that make up a part of the Southern Region.
Craig Westbrook, Vice President of Aftersales, and Jim Goldsmith, Vehicle Processing and Distribution Department Head, both of BMW North America and John Felitto, President of Wallenius Wilhelmsen Logistics Vehicle Services Americas and Benjamin Holland, Chairperson, Port of Galveston were all on hand to help break ground for the new facility.
Westbrook said: "Rapid delivery to our customers and dealers is a key element to exceptional customer service. Once fully operational, the new Port of Galveston Vehicle Distribution Centre will enable us to receive, prepare and deliver vehicles to the Southern Region even more quickly than before."
The facility will be owned and operated by WWL Vehicle Services Americas under BMW Group on-site management.  WWL Vehicle Service Americas is a leading global provider of auto processing and outbound vehicle logistics services.
"WWL Vehicle Services Americas is proud to build a state-of-the-art vehicle distribution centre to provide the highest quality processing and support the BMW Group's distribution in the Gulf region." added John Felitto, President and CEO of WWL Vehicle Services Americas.
Once the Galveston Vehicle Distribution Centre is fully operational in 2016, the BMW Group plans to import and process approximately 32,500 vehicles annually with a workforce of 40 BMW Group and WWL Vehicle Services Americas employees.
The facility will include over 44,000 square feet of processing space in two buildings on approximately 20 acres of land. Vehicle inspection, repairs (mechanical and Paint and Body), accessory installation, vehicle programming and vehicle maintenance and storage will be performed there.
Michael Mierzwa, Port Director at Port of Galveston said: "This project helps the Port achieve its mission of being the economic engine for the City of Galveston and the local region. With this new vehicle processing centre we are confident that the activity level of the port will continue to increase, including the creation of new liveable wage jobs. We are pleased that our successful efforts to maintain existing world-class tenants and to attract additional ones continues" The facility will be ready to receive its first shipment of cars for processing in early 2016.
BMW of North America, has been present in the United States since 1975.  Rolls-Royce Motor Cars began distributing vehicles in 2003. The BMW Group in the United States has grown to include marketing, sales, and financial service organisations for the BMW brand of motor vehicles, including motorcycles, the MINI brand, and the Rolls-Royce brand of Motor Cars; Designworks, a strategic design consultancy based in California; a technology office in Silicon Valley and various other operations throughout the country. 
BMW Manufacturing in South Carolina is part of BMW Group's global manufacturing network and is the exclusive manufacturing plant for all X5 and X3 Sports Activity Vehicles and X6 and X4 Sports Activity Coupes. The BMW Group sales organisation is represented in the US through networks of 339 BMW passenger car and BMW Sports Activity Vehicle centres, 146 BMW motorcycle retailers, 122 MINI passenger car dealers, and 35 Rolls-Royce Motor Car dealers.  BMW (US) Holding Corp., the BMW Group's sales headquarters for North America, is located in Woodcliff Lake, New Jersey.