Three ways wholesale distributors can improve planning and synchronise their pace with retailers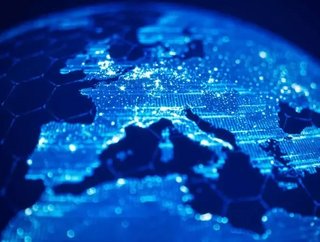 Consumer demands for convenience, choice, price and experience continue to change at a rapid rate. Staying one step ahead of the trends is key to succes...
Consumer demands for convenience, choice, price and experience continue to change at a rapid rate. Staying one step ahead of the trends is key to success in retail, but historically, this has not always been easy. Efforts to keep up with customers' evolving wants and needs often result in too much of the wrong inventory and too little of the right inventory, and in the wrong places.
Retailers have therefore shifted their priorities in recent years to keep up with consumer demands, with better stock forecasting rising to the top of retailers' priority list, behind only customer analytics. This puts pressure on brands and wholesale distributors to become better partners by identifying more precise forecasting strategies and delivering more accurate, and flexible, projections and plans. While in the past, retailers have been better than their wholesale counterparts at implementing new technologies that help them be more accurate with inventory and replenishment planning, there are now ways that wholesale distributors can effectively connect the right stock to retailers, and ultimately, consumers.
A key issue in inventory forecasting is the gap between consumer demand and wholesaler fulfilment. Patterns of behaviour in physical stores are no longer the exclusive or most reliable source of demand signals, so retailers and distributors have had to approach forecasting from a new angle. The response of successful distributors has been to implement new processes and technology applications that streamline information aggregation, analysis and communication.
The future of forecasting
The vast improvements in next-generation forecasting systems has led to a whole new way of approaching inventory in retail and has brought many benefits to the supply chain. This new technology can perform more in-season and local demand re-forecasting, and can continuously refine and revise predicted outcomes and adjust sourcing accordingly. Below are three key ways that wholesale distributors can improve inventory and replenishment planning, to create more profitable outcomes for themselves and their partners.
SEE ALSO:
Inventory fulfilment – it pays to be in the know
The impact of omnichannel retail has affected distributors faster than predicted. As more and more retailers start to use store networks as local distribution centres rather than warehouses, the amount of inventory in each location is spread more thinly, so the margin for forecasting error across the supply chain becomes ultra-narrow. Stellar replenishment and inventory planning are critical, and knowing exactly which adjustments need to be made, at precisely the right moment, is key, too.
To do this, distributors must deploy systems that have the power to dynamically process a complex and diverse group of orders and other market signals, and to update fulfilment execution based on best practices. Moreover, this needs to happen in real time to create responsive and accurate distribution decisions. Automation is also vital, so that store reps can avoid manually touching orders each day, freeing them up for other tasks, reducing manual errors and improving time-to-action.
Keep an eye on retail partners
Retailers have made and continue to make increasingly impressive steps to create a consumer-centric world – one that's built on fluid behaviour, and information transfer with real-time access to big data and analytics. This will enable them to achieve perfect availability. Crucially, though, they can't understand customers without data from their supplier partners, including brands and the distributor.
Working together efficiently is key for both parties. By taking advantage of tools that provide more transparency – such as portals that offer visibility to vendors and retailers, and business intelligence analytics that measure collaborative performance – partners across the supply chain gain new insights and create a clear line of sight from one end to the other. By creating more accurate data feeds that allow A.I.-enabled systems to deliver hyper-accurate and real-time projections, all parties benefit from more efficient operations and more profitable outcomes.
Don't neglect demand forecasting
Demand forecasting is essential for anyone in a retail network, and especially for distributors. This is nothing new, but it is a quickly evolving practice. Distributors often find it difficult to manage varying demand streams along with individual and aggregate demand signals. However, doing so effectively will allow you to offer dynamic allocation distributions based on actual customer needs.
By implementing a single solution to handle everything and relying on automated A.I.-enabled workflows to reduce complexity, users can master a solution that answers their distinct questions and limits the guesswork in their decisions.
In this game of keeping up with the consumer, it's vital for retailers and their supplier partners to embrace the technology that will allow them to synchronise their pace so that everyone wins. Ultimately, allowing everyone to get across the finish line faster and more profitably, all the while improving the end customer experience. 
By Patrick Buellet, Chief Strategy Officer – Supply Chain, Symphony RetailAI