Supplier non-compliance: burning a hole in your business?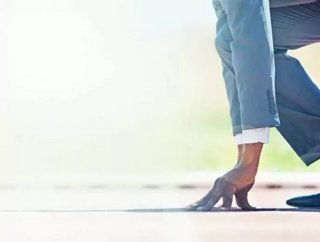 When Samsungs Galaxy Note 7 hit the shelves in August few would have predicted that it would be on the market for just three months. After some models e...
When Samsung's Galaxy Note 7 hit the shelves in August few would have predicted that it would be on the market for just three months. After some models exploded and set alight due to their lithium ion batteries overheating, the phone manufacturer had no choice but to recall the product. And the negative impact on its share prices meant this was much more than a nasty PR disaster for Samsung; just think how much money the company would have spent designing, developing and marketing this short lived product!
Of course the incident has led to questions over who's to blame and many have been scratching their heads to work out how a respectable brand which surely has a sound manufacturing process and supply chain has ended up taking a dangerous product to market. Some analysts have pointed the finger towards its competition with rival Apple. Looking at Samsung's latest model and Apple's iPhone 7 Plus side-by-side many have noted that the battery of the Galaxy Note 7 is bigger and has a higher density, suggesting that Samsung intended it to significantly outlast the iPhone battery. Industry experts have put it down to the competitiveness of the mobile sector and keeping up with rivals may have pushed Samsung's battery capability up to, or beyond, its limit.
Given last Christmas' case of Swegways bursting into flames, you can understand why anyone might be concerned about the supply chains of certain industries in which brands are under pressure to get new products onto the shelves in time for peak buying periods or to stay competitive. As they race to trump one another, some manufacturers risk attempting to deliver what might be beyond their capability and harm their customers. How can the supply chain be tightened to reduce the chances of technology (and if you're even less lucky: your brand) bursting into flames?
No company should consider it as purely the supplier's responsibility to comply with rigorous checks. Even before you work with a supplier, being aware of safety, legal and ethical requirements is key to retailing a fit-for-purpose product or service. Part of the function of a tendering process is to apply the due diligence to ensure selected suppliers carry out the level of inspections and procedures you'd expect. Most brands fully understand the importance of supplier due diligence at the early stages of manufacturing goods, but some might let this fall by the wayside as time presses on. Even with competitive demands to meet it's important that brands don't push the boundaries of safety when developing a new product and that suppliers feel they are able to challenge customers when their requirements mean that normal process would have to be compromised. The supplier is just as responsible for not delivering risk into the supply chain as customers are for not demanding it.
There's no escaping supply chain complexity in some industries and the risks that this brings, but manufacturers can shorten the lines of supply to tighten compliancy checks by nearshoring their supply chain or ensuring that global supply chains operate collaboratively and openly through technology that provides visibility. And when managing global operations, you should be aware of potential legal and cultural differences to ensure that there are no loopholes or conflicts of interest.
Whether or not Samsung's issues occurred due to supplier non-compliance, it raises the point that all companies need to see evidence of suppliers' own manufacturing and sourcing practices, particularly in health and safety, quality assurance and ethics. After all, it's ultimately businesses' reputations and bottom lines on the block. Much of it boils down to company culture and ensuring that the desire to push exciting new goods onto the market doesn't stop them from fully addressing supplier compliance.
By Daniel Ball, director at Wax Digital
Supply Chain Digital's December issue is now live. 
Follow @SupplyChainD on Twitter.
Supply Chain Digital is also on Facebook.