Pactum 'brings human touch' to AI negotiations at Maersk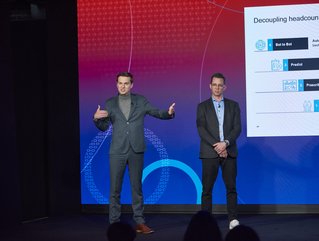 Pactum has been working with Maersk for two years to implement AI bots into the shipping giant's supplier negotiation operations. "Our AI brings a human touch to the negotiations because it reaches out to suppliers, asking how it can help them grow, and what benefits it can bring them," says Pactum CEO Martin Rand (left).
Speaking at Procurement & Supply Chain LIVE, Pactum CEO Martin Rand and Maersk's Lucas Rulff discuss the value of automation in supplier negotiations
April 2022, Procurement Magazine, Supply Chain Digital and Bizclik Media Group returned to the Tobacco Dock (London) to host our second Procurement & Supply Chain LIVE.
Dubbed 'The Risk & Resilience Conference' the two-day hybrid event was held on the 27th and 28th of April, featuring keynotes, roundtables, Q&As, and 1-2-1s from inspirational and knowledgeable leaders in the procurement and supply chain space.
Generating greater value with autonomous negotiations
Taking to the Main Stage, Martin Rand, CEO, Pactum and Lucus Rulff, Head of Digital Procurement Excellence, Maersk, gave the audience insight into the value autonomous negotiations can provide.

Pactum.com is an AI-based system that helps global companies conduct autonomous commercial negotiations at scale. Rand was previously a Product Manager at Skype, and commercial Europe lead for The Climate Corporation, where he conducted complex negotiations with culturally and geographically diverse teams. He has studied advanced negotiations at Harvard University.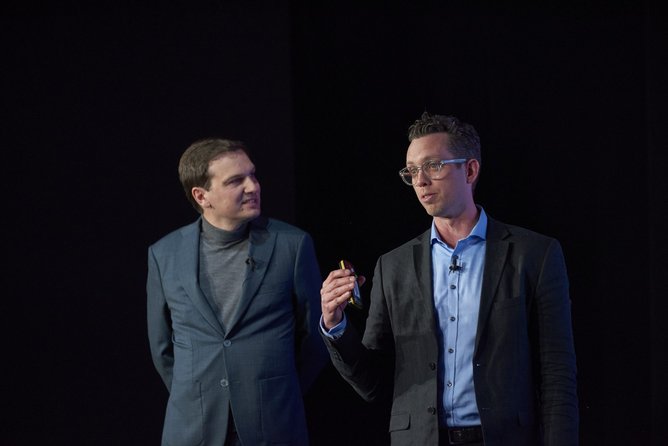 The two organisations began working together two years ago, to implement artificial intelligence (AI) bots into the supplier negotiation operations of Maersk.
"Our mission is to tell the world that negotiations can bring more value, and that value can come from technology," said Rand.
With its AI-based system, Pactum generates greater value and saves time for both the client and their negotiation partners by aligning their values to determine win-win agreements.
As demonstrated by Rand and Rulff, the AI system provides an easy-to-use chat interface that implements best-practice negotiation strategies.

Rand said: "People often point out that negotiations are by nature fluid, and how, how can you replicate this using AI? But the truth is only about 20% of negotiations are like this. The rest of negotiations are very one-sided because 80% of vendors are non-strategic, and at the moment procurement professionals don't have enough time to deal with them. Renegotiating payments, freight terms, merchandising deals, MRO deals, low-dollar spend - the list goes on and on and on.
AI 'brings human touch' to negotiations - Pactum
Our AI actually brings a human touch to these negotiations because the system reaches out to suppliers. It asks on behalf of the company how it can help them grow, what benefits it can bring them? Such attention is simply not possible in a big enterprise.
We're helping people focus on the 80% of non-strategic suppliers, rather than the 20% of big strategic vendors that they usually focus on. With us, they can do more. The machine Augments them, and makes them more powerful."
He added: "Pactum can negotiate anything humans can, the only difference is scale. We cannot negotiate one-off deals, but rather things that are negotiated hundreds of times over. That creates a certain level of standardisation and repeatability. THis enables us to even negotiate legal terms."

To watch any of our other speakers from Procurement & Supply Chain LIVE: The Risk and Resilience Conference, click here.
PROCUREMENT & SUPPLY CHAIN LIVE 2022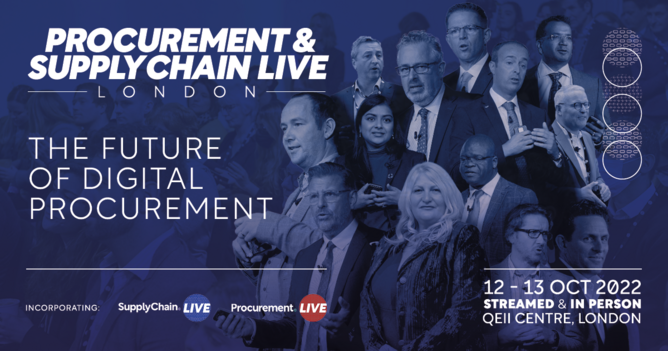 This October, Supply Chain Digital and Procurement Magazine return to London for an all-new event - PROCUREMENT & SUPPLY CHAIN LIVE LONDON 2022.
Click here, to find out how you can attend PROCUREMENT & SUPPLY CHAIN LIVE LONDON 2022.
Held at the QEII Centre between the 12th and 13th of October 2022, BMG's all-new hybrid event incorporates two zones - SupplyChain LIVE and Procurement LIVE - to create a single EXPO style event.
PROCUREMENT & SUPPLY CHAIN LIVE LONDON 2022 will give those attending the chance to showcase their values, products and services to partners and customers.
To find out more about PROCUREMENT & SUPPLY CHAIN LIVE LONDON 2022, click here.