Shippo: delivering e-commerce logistics solutions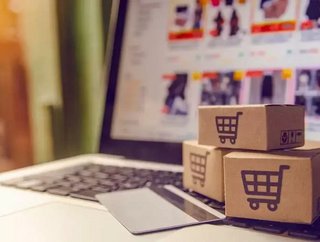 Shippo is an e-commerce logistics solutions provider and helps makeshipment simple for businesses of all different sizes. The company helps bridge the...
Shippo is an e-commerce logistics solutions provider and helps make shipment simple for businesses of all different sizes.
The company helps bridge the gap between businesses and their customers. It partners with more than 50 global carriers as well as dozens of top store platforms so that you can get started immediately. Some of Shippo's partners include logistics giants such as, DHL, FedEx and UPS.
Shippo lowers the barriers to shipping for businesses worldwide. With free and fast shipping becoming increasingly more normal, better access to shipping is a competitive advantage for businesses. 
Upon beginning its partnership with Shippo, Kevin Warren, UPS Chief Marketing Officer, commented: "UPS is committed to providing SMBs with the technology, services and value they need to be successful. UPS and Shippo help SMBs simplify complex fulfillment processes and ensure timely delivery so they can focus on what they do best – running their business."
"We are excited to present competitive UPS shipping options to our customers. This collaboration validates UPS's commitment to accelerating the growth and success of small online merchants," added Laura Behrens Wu, CEO and co-founder at Shippo. "Shippo is confident that we can build a true multi-carrier shipping platform that will help our customers succeed."
What can you do with Shippo?
Create shipping labels with Shippo:
Compare carrier rates

Save on shipping

Easy integration

Automate label creation

CSV upload

Address validation

Returns

Schedule pickups
Connect your tools with Shippo
Shippo automatically syncs shipping information with companies' favourite platforms to streamline the process. 
SEE ALSO:
Expand your customer base
Through Shippo, reach untapped audiences such as international markets, additional marketplaces and more store domains. 
Enter global markets.

Offer niche delivery options.

Sell on more marketplaces.

Ship how you want.

Pre-fill delivery documentation.

Manage orders from multiple stores.
E-Commerce platforms
Square

Shopify

WooCommerce

Wix

BigCommerce

ChannelAdvisor

Magento 2

ePages

Magento
Website platforms
Squarespace

Weebly

GoDaddy
Marketplaces
In total, there are around 100 million packages shipped annually on Shippo.
To sign up, click here!
For more information on procurement, supply chain and logistics topics - please take a look at the latest edition of Supply Chain Digital magazine.