Why the foundation of all fulfilment strategies is trust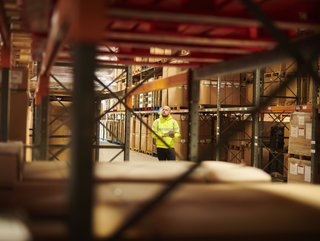 Why the foundation of all fulfilment strategies is trust
Latin America is seeing an e-commerce boom but poor service levels are eroding trust. Fulfilment specialist Melonn is beginning to change all this
With so many moving parts that are vulnerable to disruption of all kinds – road traffic accidents, extreme weather and industrial action, for example – last-mile logistics has always been the most expensive and problematic part of supply chain.
But following the meteoric rise of ecommerce during the pandemic, the e-commerce boom is now asking more questions than ever of last mile, with same-day and next-day deliveries becoming the norm, rather than a bonus.
Such fulfilment strategies are hugely challenging to deliver, but this is now what modern retail logistics is all about. Which is fine, if your customers have inherent trust in your ability to come through on this promise, day after day, like clockwork. But what happens when that trust breaks down – or if it isn't even there in the first place?
This vacuum of trust is exactly the situation that faced Melonn when it launched a few years ago, Melon is a logistics and ecommerce software solution provider that helps suppliers in Latin America (Latam) ship products on the same day across multiple locations.
"We're building the real, tangible half of e-commerce," says Melonn Co-founder Andrés Felipe Archila. "We like to think of it as the missing half of Shopify."
Using Melonn's backend technology platform and its end-to-end fulfilment solution, e-commerce business in Latam can scale across sales platforms as well as cities and countries, delivering orders on the same or next day," says Archila.
But the challenge Melonn faces is one that most last-mile logistics operations in North America and Europe do not encounter: a lack of trust. Many shoppers in Latam have little faith that packages will arrive on time, or at all.
Similarly, local sellers worry about receiving payments, which are often not made until after delivery.
So the challenge for Archila and his colleagues is not only to actually deliver on time but to ease customer and seller concern by providing end to end transparency.
In an interview with Accenture, Archila says: "We're a third-party logistics partner for B2C e-commerce but doing that in Latin America is really, really hard.
"There's not the same level of trust in e-commerce in Latin America that you have in the United States or Europe. In Latin America, if you buy something through an e-commerce channel, the first things you ask are, 'Will it get here on time?', or 'Will it get here at all?'
"Without trust that the packages will get there, and payments will be reliable, the system breaks down. This is the main barrier to e-commerce in Latin America."
Expanding on the trust issue, Archila says the on-time performance of the overall e-commerce industry in Latin America is "not great".
This, he says, is why Mellon reduces customer anxiety across the whole ecosystem through transparency.
"When you have trusting customers, you have recurring customers, and it becomes a reinforcement cycle," he says.
Mellon's trust reinforcement strategies also extend to payment methods.
"Not everybody has a credit card or a debit card, and even if they do, many won't put their banking information online," says Archila. "Working with a partner like Melonn helps put in place a middleman that everybody trusts."
Underpinning Melonn's solution is a technology platform that incorporates all aspects of fulfilment, including management systems for transportation, warehousing and orders.
"We store the inventory of our sellers in our warehouses," Archila explains, "and when a customer buys online we do the fulfilment – the picking, packing and the shipping. We make sure it gets there, and we make the process visible to all layers involved with tracking links and alerts."
Mellon developed its own management systems, rather than opting for off-the-shelf solutions because, says Archila, "there were important operational capabilities that didn't exist, plus we knew that to make e-commerce work, there has to be superb integration of systems".
He adds: "If we had a warehouse management system that was isolated from sales channels, there could be miscommunications about inventory, and the order might not be fulfilled.
"If it's not connected to the transportation providers, we'd lose precious time making deliveries and we couldn't deliver same-day. So we created our own integrated technology."
Although Archila says e-commerce has "arrived in Latin America with all its user expectations" he says the industry has not yet reached the same maturity level.
"People have gotten used to buying and selling online, and their expectations have gotten loftier and more complex," he says. "Those expectations are not only about delivery speed and quality but also about transparency and providing a broad range of options."
"So that's the gap," he points out. "And bridging it is what we are striving to do."