SAP Ariba: Accelerating Digital Procurement Worldwide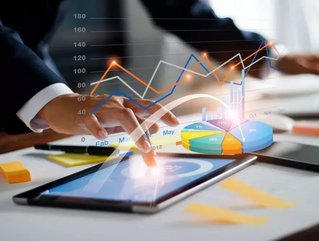 SAP has announced that leading companies are fast-tracking digitalising procurement and external workforce management through SAP Ariba and SAP Fieldgla...
SAP has outlined its intention to help ensure business continuity, increase efficiency, mitigate risk and contain costs during this time of economic uncertainty.
During the second quarter of 2020, over 70 new customers selected solutions for procurement and external workforce management from SAP. These included Carrefour and NEC, as well as the following:
Indelpro - one of the largest polypropylene resin manufacturers in Mexico, continues to execute on its digitalisation strategy by choosing SAP Ariba and SAP Fieldglass solutions to help strengthen the management of its supply chain.
Fermaca - a Mexican natural gas transport company continues to innovate its digital strategy with SAP. To manage expenses, the company selected SAP Ariba solutions to help strengthen its procurement and contract management processes, enabling efficiencies and savings and swift response to regulatory compliance.
MOL Plc - a leading petroleum company in Hungary has chosen SAP Ariba solutions as its enterprise-wide purchasing platform to fuel higher visibility and significant cost savings.
In addition, over 160 existing SAP customers licensed additional SAP Ariba and SAP Fieldglass capabilities. With hundreds more during the second quarter finished implementing SAP Ariba and SAP Fieldglass solutions. These customers included ABB Group, BRK Ambiental, ITP Aero, ZKW Group.
"Visibility and agility could not be more important during these uncertain times, and procurement leaders are center stage for making them happen," commented Chris Haydon, SAP Procurement Solutions President. "As a result, we are seeing many companies accelerate digitalization projects to balance getting the supplies, materials and external talent resources needed to adapt quickly and meet customer demand no matter what comes next."
Customer success is also attributed to SAP's robust ecosystem of global system integrators, implementation partners and resellers. The partners include Accenture, Deloitte, IBM and SouthEnd which led 58% of successful SAP Ariba and SAP Fieldglass solution implementations in the second quarter.