PART TWO: How a prepared supply chain is key to business success at Christmas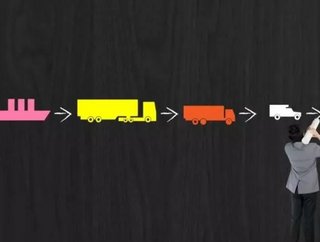 Follow @SamJermy and @SupplyChainD on Twitter. To read PART ONE first, click here.Preparation only goes so far, and progress must be monitored closely o...
Follow @SamJermy and @SupplyChainD on Twitter. To read PART ONE first, click here.
Preparation only goes so far, and progress must be monitored closely on a weekly, daily or even hourly basis in, real time if possible. Good demand sensing capabilities through analytics and social monitoring assume a lot of significance in this regard.
If things are not going to plan the strategy must be reassessed immediately. This could mean lowering the price of stock that is failing to sell, or even increasing the price if a product is flying off the shelves and could hold a better margin.
Geography and sales channels must also be taken into account. A product may be selling like hot cakes in one region or store and underselling elsewhere, necessitating moving stock from one location to another. Likewise, omni-channel retail means stock may need to be pulled from stores to meet online demand, and vice versa.
Retailers allocate warehousing space and key shop floor areas to the winner products that are expected to drive the most customer throughput and sales for them. If these items fail to achieve their targets, it will damage relationships as retailers become frustrated at wasting space they could be using for other better selling stock.
A close level of communication is required if stock is going to be moved and with retailers already facing delivery trucks queuing up outside, they must be kept abreast of plans to move stock between locations.
Finally, a strong level of IT support is needed across both planning and reactionary activity, providing the glue that helps keep the different operations bound together. All products must find their way into the product lifecycle management (PLM) systems, Merchandizing and Assortment Planning, Supply Chain Planning and Execution systems and Customer facing systems so that they are properly tracked and managed throughout their lifespan.
This is especially important for the Christmas period when a large volume of returned items should be expected.
The best practice is to have a "code freeze" period across all IT systems (production environment) from October through to the end of December, with no changes made to the system at all. It must be stable and reliable, so there should be no unknown factors at all. Likewise, companies should test the IT load factor to ensure it can take the elevated strain during the crucial two weeks at the end of December.
Supply chain management is a challenge at the best of times, but the fate of many suppliers and retailers is decided by a successful Christmas period. Failure not only leads to lost sales, but additional cost as stock must be discounted or liquidated, and damaged relations where retailers and suppliers are relying on each other to succeed. 
However, by ensuring they have the demands on their supply chain and logistics operations mapped out well in advance, and equipping themselves to respond quickly and efficiently during the period itself, suppliers and retailers can both ensure they join the festive celebrations by turning the stressful period into a triumph.