PART ONE: How a prepared supply chain is key to business success at Christmas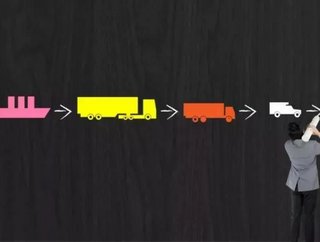 Follow @SamJermy and @SupplyChainD on Twitter.The Christmas period can make or break many companies. Venkatakrishna Velugubanti, Global Practice Leader...
Follow @SamJermy and @SupplyChainD on Twitter.
The Christmas period can make or break many companies. Venkatakrishna Velugubanti, Global Practice Leader for Retail  and Saravana Kumar, Global Practice Head – Supply Chain and Operations Excellence, at ITC Infotech Business Consulting Group discuss how a prepared supply chain is key to business success.
Many shoppers claim to be stressed out during Christmas, but for retailers and their suppliers, it can be even more so and it is undoubtedly the most crucial period of the year.
Many consumer goods industries see 40 percent of their yearly sales volume achieved in the last couple of weeks of December, or even as much as 70 percent depending on the product and sector. Alongside the battle of the wallet-share and meeting the challenges of sales targets, it's also a vital time for retailers and consumer goods companies to execute their strategies around winning new customers from the competition, and to successfully introduce new products, especially in sectors such as apparel, electronics and entertainment.
Failing to perform during the Christmas period can be catastrophic for suppliers and retailers alike, and it is the supply chain that plays one of the most important roles in ensuring success. Meeting the unforgiving demands of the peak season requires both a high level of planning and preparation in advance, and a strong execution during the period itself.
The supply chain success starts with the ability to get a handle on good demand predictions – a notoriously tough ask given the fickle and changing consumer needs and the shorter product life cycles that imposes more art than science into demand forecasting.
While traditional factors like seasonality, business cycles, sales trends need to be looked at, push factors like promotions, incremental merchandising and events have to be clearly understood and baked into the demand forecasting.
With a slew of ever increasing new products that are clearly moving into the category of "fad and fashion" products, there is a need to have different demand sensing strategies and tactics as well. In-depth forecasting is needed by category, sub-category, product group and even individual SKU in some cases and an informed and well executed category management strategy is key to the success of the company.
Planning must take into account all of the different resources available including production capacity, delivery logistics, storage and retailing space, and the manpower needed throughout the entire process. The amount of time required to adequately prepare varies on the lead time for the individual product.
Some categories like apparel, electronics may need as much as nine months, while CPG items may need as little as 15 days. Stock build strategies (as in the case of Turkeys) and stock liquidation strategies (as in the case of items to be discontinued) are fundamental to ensuring that retailers have the right portfolio of products at the shelves.
The focus should always be on the winners; the must-have gifts that are expected to be the most in demand and act as the main driver for sales. Certain products can be relied on to be winners year after year, especially when it comes to food, but others vary greatly, especially in toys and electronics. Smart phones like iPhone 6 and tablets like Google Nexus will be hot items his year for example.  
Planning should be inter-disciplinary, with production, marketing and the supply chain working closely together. Each area of the business must be aware of the expectations and requirements of the others in order to effectively manage their resources. Planned trade promotions are especially essential, as production and logistics should both ensure they have the necessary resources to get the right level of stock in place to meet the demand generated by a campaign.
Another aspect of planning that is critical is the collaboration between the suppliers and the retailers that will help deliver the right merchandize at retail and get inventory strategies right to manage the fine balance between "Excess and Obsolete Inventory and Out Of Stock" during this critical period. It is also important for supply chains to be able to flex and respond to the nature of demand signals received at the start of the season.
Look out for Part Two tomorrow. (12th November.)