Leveraging potential with inbound supply chain management, by AEB International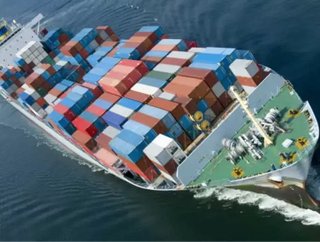 Written byPhil Lavin(pictured right), Sales Manager,AEB International Striving to improve the efficiency of todays global, multi-layered supply chains...
Written by Phil Lavin (pictured right), Sales Manager, AEB International
Striving to improve the efficiency of today's global, multi-layered supply chains, many companies overlook the untapped potential of the inbound supply chain, which extends from the suppliers to manufacturers' production centres or retailers' logistics centres. Its management - i.e. controlling all workflows from procurement and goods receipt to supplying production or distribution centres -holds huge potential for optimisation. Five specific areas warrant particular attention:
Inbound transportation management
Longer delivery routes based on the growth of international procurement as well as on high transport intervals, which result from lower inventory levels and supply concepts such as "just in time", make inbound shipping one of the most important cost factors in the supply chain.
Many businesses are discovering the benefits of organising and controlling their own inbound shipments instead of leaving them to their suppliers. Take retail giant Wal-Mart, who announced in 2010 that it would gradually take over control of its inbound shipments and manage its own fleet of trucks and regional carriers. This has the potential for significant cost savings, as large multinationals often handle much higher shipment volumes than their suppliers and can therefore negotiate better conditions with their carriers. Adding the inbound shipments also increases their total freight volume, giving them more leverage in negotiations and opening the door to comprehensive optimisations such as combined inbound and outbound shipments or all-inclusive milk runs.
Freight cost management
Companies who manage their own inbound shipments can also benefit from analysing their inbound freight cost management processes, i.e. the workflows associated with selecting, hiring, billing, and monitoring their transport service providers. The biggest optimisation potential lies in freight invoice auditing; freight cost calculation and carrier integration; successful, long-term partnerships with transport service providers; and the automatic reallocation of freight costs to controlling accounts, cost centres, departments and products.
Integrated loading dock management
Loading dock processes are a particular challenge, with unscheduled wait times and inefficiencies in inbound delivery and pickup processes adding to the cost. Companies that manage their own incoming shipments know exactly which goods are arriving at the production or storage facility, and with which carrier. Using time slot management software, they manage their entire loading dock activities quickly and easily, assigning and reassigning specific time slots as needed, and granting direct access to carriers for transparency and efficiency.
Inbound customs management
Complying with customs regulations is challenging, particularly across global, multi-level procurement networks. But businesses who manage their own inbound shipments also benefit from organising their own import processes: a 2011 study by the Aberdeen Group[1] found that the cost of in-house import management was up to 85 percent lower than outsourced import management. Ideally, import management is embedded in the transport processes to ensure that incorrect, missing, or delayed import declarations don't result in delays. Businesses with high import volumes should aim to declare and clear goods through Customs electronically while they are still en route. To facilitate this, the customs software should be integrated into the logistics processes.
Supply chain visibility and collaboration
Companies who organise their own inbound supply chain processes obtain greater transparency over incoming shipments and their current status. But even the most sophisticated IT systems cannot operate at their full potential without high-quality data. Visibility or track & trace tools monitor shipments, enabling supply chain managers to respond quickly to any problems.
Working with an exclusive, reliable group of suppliers also helps to establish high-quality transport processes. It's much easier to calculate the individual links in the supply chain when the carrier uploads data about lead times and supply bottlenecks early on. And the more precisely a company can estimate which transport volumes will arrive at a site and when, the better it can plan and coordinate its own downstream processes, make better use of warehouse resources and improve the overall management of the logistics chain.
Summary
The efficient management of inbound supply chains leads to increased transparency across the process chain, greater control over the national and international supply chain, improved responses to disruptions and internal planning, higher cost efficiency and control, better information to pass along to customers, and the efficient utilisation of service providers and carriers. When choosing an IT solution to realise these benefits, particular attention should be paid to end-to-end system integration. Ideally, the entire inbound process should be managed in one system, eliminating interfaces, data redundancies and the likelihood of errors while ensuring transparency, efficiency, speed and stability. And this in turn increases a company's competitive advantage – a major factor in today's fast paced, globalised markets.
[1] Globalization – Linking Supply Chain Transformation to the Profit and Loss Statement, Aberdeen Group, September 2011.