KPMG: delivering digitally enabled supply chain solutions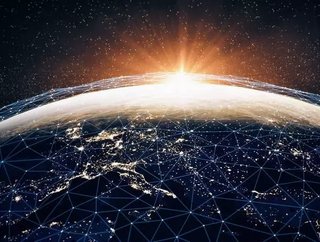 KPMG provides a full suite of digitally enabled solutions to solve supply chain leaders' most complex issues. As a global network of professional fir...
KPMG provides a full suite of digitally enabled solutions to solve supply chain leaders' most complex issues.
As a global network of professional firms providing audit, tax and advisory services, KPMG employs 207,000 professionals working together in 153 different countries. With the supply chain world subject to change, supply chain leaders need to adapt to channel shifts, manage a rapidly expanding product portfolio and exploit technology innovations and digital accelerators in order to gain a competitive advantage.
Supply chain strategy and transformation
Digital supply chain - KPMG has developed a set of diagnostic and analytics solutions with leading partners and its in-house digital team to help clients gain competitive advantage in today's digital world.
Complexity management - KPMG uses sophisticated data modelling and analytics in order to determine the true profitability of each SKY in a client's portfolio to uncover root causes and find new ways to unlock value.
Integrated business planning - Helping clients improve planning accuracy and operational performance, KPMG aligns companies' strategic, operations, planning, financial, supply chain, sales, marketing and product development functions. 
SEE ALSO:
Network optimisation - Helping clients to design their future warehouse and transport network, KPMG leverages market-leading software to model scenarios, understand implications on operating expenses and working capital, evaluating options and making effective decisions.
Operational excellence - The company allows clients to identify opportunities in order to improve their performance by running operational excellence diagnostics, using analytics, maturity assessments, process and system assessments. This can be run across the end to end supply chain or for a specific process.
Procurement strategy and transformation
Digital procurement - It's important that organisations deliver lower costs, minimise supply chain risk and tighten control of spend. KPMG powered procurement allows organisations to achieve these aims by introducing cloud-based market leading solutions.
Spend reduction - By identifying and unlocking value from third-party spend with a 4Cs approach, it allows a greater focus on decreasing spend. The four components are: cost, cash, consumption and compliance. 
For more information on all topics for Procurement, Supply Chain & Logistics - please take a look at the latest edition of Supply Chain Digital magazine.