Kewill announces availability of transportation management platform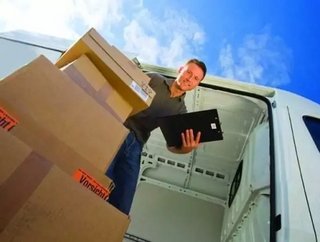 Kewill, a leading provider of innovative software for supply chain execution, has announced the availability ofKewill MOVE on the Cloud, a hosted versio...
Kewill, a leading provider of innovative software for supply chain execution, has announced the availability of Kewill MOVE on the Cloud, a hosted version of their multimodal transportation management software platform.
Kewill MOVE on the Cloud specifically addresses the needs of mid-sized and expanding logistics service providers (LSPs) that need to compete with larger rivals, without having the upfront investment of an enterprise-level solution.
By using hosted, turnkey templates for trade management, freight forwarding, warehousing and transport, the new cloud solutions help logistics companies better manage internal processes and offer improved customer service, all while avoiding traditional IT overhead. 
In a recent Gartner report, Analyst Chad Eschinger commented on the industry need for mid-sized and expanding small businesses to have access to scalable multimodal transportation management software.
Eschinger said: "The market for SCM solutions is influenced by a climate that continues to make large capital expenditure difficult for many organisations. This environment will drive many organisations to adopt solutions that are deemed 'best of breed' and often delivered as a subscription, which provides more focused capabilities and typically enables less expensive and quicker deployments.
"We expect that, through 2018, twice as many organizations will purchase private cloud and hosted offerings each year as those that purchase multitenant SaaS offerings." 
Kewill MOVE on the Cloud delivers the advanced technology and security of the on-premises MOVE platform, with the ease-of-use, scalability and agility required by mid-size and expanding small businesses.
It supports the entire logistics network, enabling end-to-end visibility, collaboration and control. The hosted, out-of-the-box solution offers a lower upfront investment, allowing businesses to get up and running quickly without complex implementation.
With the option to add on additional capabilities and functionality as their business grows, the result is an agile, scalable platform that adapts alongside the organisation.  
Benefits of Kewill MOVE on the Cloud include:
Rapid deployment: get up and running quickly with no lengthy implementation process - hosted, turnkey software is fully functional and can be in production, adding value quickly
No infrastructure costs: hosted, Cloud environment means no hardware investment
Turnkey templates: based on years of expert implementations for some of the world's largest companies, customers get best-of-breed functionality out-of-the-box
Easy integration: pre-defined XML data formats ensure easy integration with other business systems and those of customers and partners
Reduction in errors: built in EDI engine ensures straight-through data processing, resulting in fewer errors from multiple manual data re-entry points and speeds up processes
Informed decision-making: standard reports provide access to the information organizations need to make informed business decisions
Process automation: key processes are automated, ensuring greater control across the supply chain
Evan Puzey, Chief Marketing Officer at Kewill said: "Kewill MOVE on the Cloud provides mid-sized logistics service providers and freight forwarders, access to the real-time, critical information needed to ensure seamless, productive and lucrative supply chain execution.
It is hoped the Kewill MOVE Cloud based solutions fill the gap between the less flexible and growth inhibiting multi-tenant SaaS solutions and the high cost, high IT impacting enterprise level solutions.
For more information, please visit: http://www.kewill.com/blog/press_releases/kewill-announces-availability-kewill-move-cloud-mid-sized-expanding-lsps/