Hitachi Consulting shares how integrated planning can help your business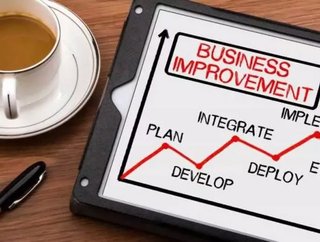 Follow @SupplyChainD on Twitter. As organisations have become more global, they have also become more susceptible to significant increases in supply...
Follow @SupplyChainD on Twitter.
As organisations have become more global, they have also become more susceptible to significant increases in supply chain response time when market conditions change. Cost-savings originally achieved by introducing long-distance sourcing strategies, offshoring, outsourcing, multi-national distribution networks or cheaper delivery channels, have now partly translated into additional costs with the rise of 'just-in-case' buffers across various operational functions of organisations.
This phenomenon exists when planning across an organisation is not integrated, because the information required to make timely, balanced, fact-based and traceable decisions is unavailable. To avoid jeopardising sales numbers or customer orders, planning parameters are inflated. These 'just-in-case buffers' become visible in various dimensions, most notably in four areas:
Inventories: More inventories are ordered or held than actually needed, in order to be on the 'safe side'. Mostly observable within purchasing and production.
Lead time: 'Safety time' is added to operational planning parameters to mitigate against unreliable lead times from suppliers due to frequent changes of requests; manufacturing throughput times impacted by changing priorities and distribution lead times impacted by global networks.
People: Functions hire more people than necessary based on peak demands and the desire to cover all "what-if" scenarios.
Equipment: Equipment capacity is over-dimensioned for maximum volumes or supposedly "moving bottlenecks" which in reality are not solved but circumvented. Average utilisation of equipment usually sits between 40-60 percent.
These buffers can be addressed individually. However, the highest impact is achieved when a holistic approach is taken by building and deploying an integrated planning system to address all dimensions and their interdependencies. A global automotive supplier recently achieved more than €15 million operative cost savings and a reduction in end-to-end lead times by up to 30 percent, by implementing this within the company.
Root causes for integrated planning failure vary from company to company, but we have identified three major reasons and the specific approaches to overcome them:
Conflicting targets -> Cross Functional Shared Targets
Classic examples of conflicting supply chain targets include inventory vs. cost, asset utilisation vs. demand-driven flows, and low cost country sourcing/manufacturing vs. flexible supply. When a production manager is measured by production output, a supply chain manager by inventory levels and customer service and factory managers by cost savings, there is an obvious mismatch in targets.
Integrated planning strives for balanced decision making. If long-distance sourcing is required for cost reasons, it should be aligned with manufacturing flexibility targets. To evaluate the trade-offs between short lead times and additional cost for this, a total cost of ownership (TCO) model covering all aspects of the transaction (e.g. purchase price, internal cost of capital and inventory holding cost rate) needs to be used to balance targets. Most importantly, teams that need to collaborate to achieve the desired results, should establish cross-functional, shared targets. If they can jointly influence a KPI they should have the same targets and their bonuses should also be tied to them.
Opacity & lack of correct data -> Cross-Functional Visibility
Within complex supply chain networks, data overflow or information disconnect are now serious issues. In many cases, either information arrives "filtered" to decision makers or automated planning systems manipulate relevant information upfront, while sales projections change quarterly and are not covered within supply planning, harming efficiency.
If a cross-functional team has visibility across planning units, the decision process will take into account presence, diversity, cause and effect and truly fact-based KPIs can be allocated. Integrated planning boosts transparency to strengthen and empower the position of decision makers within an organisation.
Complexity of processes and organisational structure -> Simplification and Collaboration
Some of the issues faced by organisations now include data fragmentation - due to  heterogeneous IT-landscapes which have evolved through the years - and incongruous planning processes designed by departments distant from day-to-day learnings from the 'trenches'. Supply chain planners, brought in to tackle these issues by coordinating activities, often add further complexity to the information flow and process.
If integrated planning is the nervous system of a company, an IT landscape that ensures seamless information flow is the backbone. Re-focusing on core processes, simplifying and harmonising the IT landscape and streamlining organisational structure, will go a long way to ensuring the planning process is being influenced by reliable data. Organisations should also remove functions, departments, or layers that have an interface function only, or where the value-add cannot be clearly determined. Replacing these with clear responsibilities and cross-functional meetings will ensure clarity of tasks across the value chain.
About the authors
Roswitha Tertea is Vice President at Hitachi Consulting. Roswitha has designed and implemented successful optimisation programmes in a variety of companies in the Industrials sector over the past 25 years. As an electrical engineer she started her professional career in automation systems and then moved on to the optimisation of processes and organisational structures supported by performance management systems. Her area of expertise ranges from operational strategy, process improvements, organisation effectiveness to innovation management.
Martin Laub is a Senior Manager at Hitachi Consulting with over 18 years' experience in consulting. His work with clients spans numerous industries, predominantly Manufacturing. Martin is a specialist in Supply Chain Management, Supply Chain Performance Improvement, Integrated Planning, Sourcing and Procurement, Supplier Management, Operational Strategy, Business Management Systems and associated business processes. Several of the projects he has worked on have won industry awards.
Martin Bunk is a Senior Manager at Hitachi Consulting. During his 9 years in consultancy he has specialised in management systems, process optimisation and re-engineering across Supply Chain in several industrial sectors, as well as in multiple local and international Operational Excellence initiatives. Prior to joining Hitachi, Martin worked as director of Operational Excellence within industry.