DispatchTrack: Optimising Last Mile Logistics With The Cloud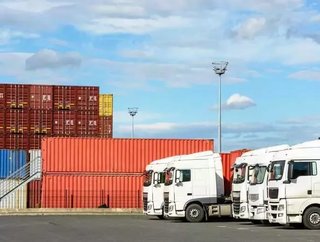 DispatchTrack revolutionises more than 60mn deliveries every single year. With its innovative, disruptive cloud-based software, it is easy to see how...
Companies adopting the DispatchTrack software are empowered with significantly increased efficiency and visibility across the most critical areas of their supply chain networks and operations.
DispatchTrack solutions also help organisations seamlessly manage their last-mile logistics. Delivering a massively improved customer experience, along with time and money savings, the DispatchTrack platform can accelerate bottom-line business growth through better communications, visibility and efficiency.
Industries DispatchTrack works in:
Furniture & Appliances - DispatchTrack solutions can help overcome the challenges facing retailers, from driver absences to customer expectations. With route optimisation, proof of delivery, GPS & ELD tracking and reservations systems, DispatchTrack is changing the game for retailers.
Wholesale Distribution - Bad routes, missing orders and customer preferences are just a fraction of the issues wholesalers and distributors face daily. DispatchTrack uses real-time tracking, 360° visibility and optimised routes to overcome issues such as late deliveries, under-loaded trucks and increasing costs per case.
Health - The medical supply chain is one that absolutely cannot afford to be broken, especially in the current times of crisis amid COVID-19. Poor communication, security issues and regulatory compliance often hamstring medical logistics. Using solutions from DispatchTrack, organisations can improve tracking and visibility, whilst also developing better customer communication.
Consumer Services - From florists to moving and storage companies, companies providing consumers with services can't afford to leave them unhappy. Slow communication, a lack of customer trust, scheduling inefficiencies and high costs are often obstacles for these companies.
Using DispatchTrack's route optimisation and proof of delivery solutions, companies can save costs on fuel and easily protect the true facts and figures. With real-time tracking and social media included, equipment and supplies can arrive on time, whilst the impact of bad news can be mitigated successfully.
Building Products & Services - Building supply businesses can be shrouded in uncertainty. With poor communication, missed delivery windows and too much time spent planning, inefficiency is rife within the sector. Again, route optimisation and proof of delivery protect organisations and drive cost-savings through fuel efficiency, whilst real-time tracking and 360° visibility achieves total transparency and.
In May, DispatchTrack successfully raised $144mn in its first-ever round of funding. Spectrum Equity provided the entirety of the funding, termed as an investment, not an acquisition. Satish Natarajan, the founder of DispatchTrack, said the funding will help the company double down on its verticals, increase the focus on its sales and continue to expand around the globe,