Can blockchain bring the supply chain into the 21st century?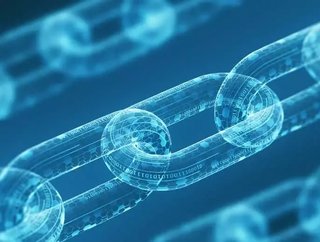 The supply chain has existed since the industrial revolution, and little has been done to streamline its processes, particularly in the last 50 years...
The supply chain has existed since the industrial revolution, and little has been done to streamline its processes, particularly in the last 50 years. 
It has also become more than simply moving products from A to B. In today's industry, supply chains are now more fragmented, complicated and in some cases geographically dispersed.
The 21st century has enabled more dynamic networks than ever before, with seasonal products facing a higher demand than ever, which are transported further than before. Because of this, the traditional supply chain has become outdated and can be difficult to manage. This is a problem for businesses of any size as their success will often correlate with the success of its supply chain.
So, how can blockchain change this?
Blockchain is everywhere. It was the buzzword of 2018, and so far, that doesn't look set to change as we continue through 2019. However, there is still plenty of uncertainty over the technology and the benefits it can bring to different sectors and businesses, including the supply chain – a vital element for numerous organisations.
Originally developed to power bitcoin over 10 years ago, blockchain is a surprisingly straightforward concept. In a nutshell, it's a system that records change and movement of transactions. It's maintained across several systems that are linked to a peer-to-peer network. When it comes to the supply chain, blockchain acts as an immutable ledger within a decentralised location. Meaning that any changes in ownership or possession of goods, along with their movements from each end of the supply chain, can be recorded instantly for the greatest possible accuracy, which is essential for businesses. This increased transparency across the chain can allow for a clear understanding of the value of goods, as well as a more succinct idea of a fair and reasonable cost of each individual product. It also allows for more detailed traceability in goods from across the globe, which gives an insight into the environmental impact of products, as purchasers can follow the entire journey of their orders.
SEE ALSO:
How can it reduce costs?
Many retail businesses are dependent on global supply chains for transporting their goods via the logistics industry. This market is controlled by freight brokers who can charge a huge mark-up for assisting in the transactions of loads through shippers.
Blockchain can be effective in resolving this issue through the use of smart contracts, which are automatically triggered when a specific action takes place, removing the use of intermediaries, therefore saving money across the chain.
As well as cutting out unnecessary and often expensive admin, the features of blockchain can help improve inventory management, reduce costly data errors and delays, and shorten resolution time when disputes occur. It also allows producers the ability to accurately track capacity and costs, estimate delivery times for multiple routes, and make smarter decisions.
How can it promote traceability?
Blockchain ensures that the data it records is permanent and easy to share, giving supply chain players more comprehensive track-and-trace capabilities than ever before. The public ledger means it is possible to trace each product to the very origin of the raw material used. Companies can use this information to provide proof of legitimacy and authenticity. It even allows people to see if their purchase has been ethically sourced and if it has been stored in the correct conditions.
By having a clear and concise understanding of exactly where a product has come from, businesses and their customers are able to have a better understanding of the routes taken and transport options used to deliver their goods. In a society that is becoming more environmentally aware, those who can show improvement or have a clear and transparent policy to their own emission production, may be looked on more favourably.
The future?
Blockchain has the potential to transform the supply chain and disrupt the way we produce, market, purchase and consume goods. The added transparency, traceability and security to the supply chain can go a long way toward making our economies safer and much more reliable, by promoting trust and honesty and preventing the implementation of questionable practices.
Businesses, especially those in retail or those who rely on supply chains, should consider the benefits of blockchain and not be afraid to step into a different world, which on the surface may appear complicated, but in reality, can offer measurable benefits.
By Richard Shakespeare, Retail Propositions & Performance Director, Opus Energy