Advancing the digital supply chain with strategic sourcing
By Charlie Steer-Stephenson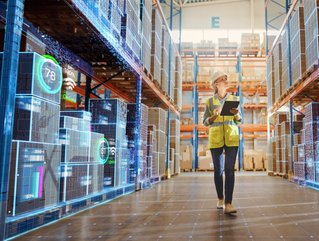 As supply chain disruptions continue, strategic sourcing is one way companies can enhance sustainability, resilience and drive digital transformation
It's been over two years since the supply chain started to be impacted by the COVID-19 pandemic, subsequent economic problems, and various geopolitical conflicts.
Disruptions, delays and shortages have since received extensive attention in the media, as companies are urged to take careful measures to manage risk within the global supply chain. But, it's only recently that experts have explored the value of proactive, rather than reactive, sourcing strategies as part of supply chain risk management.
Solving the multifaceted issues in the supply chain requires an all-round approach to fostering digitisation and improving sustainability. As businesses move beyond the focus on profit and search for ways to enhance supply chain management (SCM), Chief Information Officers (CIOs) have an important role to play in digitising supply and demand logistics. This includes using technology to design and maintain a strategic sourcing approach that will build resilience and agility within the supply chain.
A technology-driven approach to strategic sourcing in the supply chain
Building resilience is key to the recovery and survival of the supply chain. As the first stage of the process, a proactive, integrated, technology-driven, and sustainable sourcing strategy will improve visibility along the supply chain. This will have transformative logistical and financial benefits, as companies are able to track products from manufacturing to processing to delivery - and therefore can respond as needed, in live-time, to disruptions or delays from the beginning.
An integrated and technology-driven sourcing strategy will also foster collaboration between different departments, as individuals explore best practices for sourcing decisions and actions. This includes ethics and logistics, as well as financial considerations.
Many supply chain software companies now provide standardised platforms to ease business solutions. By centralising and streamlining data processing across, as well as within, organisations, supply chain software promises to improve workflow, operations, productivity and sustainability from sourcing to shipping, as well as enriching the customer experience and increasing profits.
SAP in partnership with Amazon, Google and Microsoft to improve SCM
As one of the first companies to create a standardised software, SAP (Systems Applications and Products in Data Processing) covers all business areas, from procurement and production to marketing and human resources (HR).
SAP partnered with Amazon Web Services, Google Cloud, and Microsoft Azure to improve their clients' experience in digitising the supply chain. SAP software uses data analytics, artificial intelligence (AI) and machine learning (ML) to improve sourcing operations in the easiest and most efficient ways possible. For example, AI and language recognition software can be used for voice-activated product searches across SAP databases.
From financial services to consumer industries, SAP uses data processing technology to help a range of businesses in the transition to a digital supply chain. Moderna has used SAP's Advanced Track and Trace for Pharmaceuticals to improve their sourcing strategy, as the software enables stakeholder collaboration and visibility of supply and demand exchanges along the supply chain.
Supporting the development of a digital supply chain backed up by integrated strategies in sourcing and manufacturing is crucial for many industries' recovery and success. Businesses that can support the digital transition will be in the best position to face ongoing challenges and be successful, and sustainable, in the long-term.