Improving supply chain management with IoT technology
By Charlie Steer-Stephenson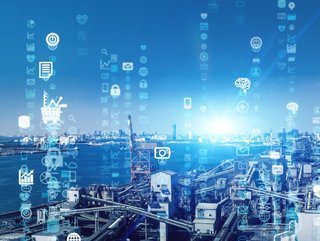 As the supply chain faces challenges caused by ongoing geopolitical conflicts, trade wars and the COVID-19 pandemic aftermath, we explore how IoT can help
With the ever-growing technology industry digitalising the modern world, the Internet of Things (IoT) has an important part to play. The fourth industrial revolution, Industry 4.0, relies upon IoT to join operational and informational technology, for the sake of improving quality, reducing risk and minimising cost.
"IoT is a core part of Industry 4.0 because it allows us to build digital networks of machinery, devices, and infrastructure. By using IoT, organisations can assemble smart factories and supply chain processes which continuously collect data" says David Beamonte Arbués, Product Manager (IoT & Embedded Products) at Canonical.
"Businesses can then apply AI and Machine Learning (ML) technologies which, once synchronised, remove silos in the supply chain process and allow unprecedented levels of transparency, automation, insight and control. Industry 4.0 focuses heavily on interconnectivity, automation, ML and real-time data. It marries physical production and operations with smart technology – none of which would be possible without IoT at its core", he adds.
Managing unprecedented supply chain challenges with IoT
A properly functioning supply chain requires efficient communication and real-time visibility for all stakeholders involved. Recently, however, complex regulations, financial risks and missing data have caused disruptions along the supply chain and put businesses at risk.
By using IoT devices, businesses can address the problems caused by rising prices and supply shortages.
"Some of the recent supply chain disruptions we have seen are due to a lack of real-time visibility across the supply chain. For a well-functioning supply chain, across multiple levels, you must collect, integrate and analyse data to provide a single view of the supply chain", explains Bjorn Andersson, the Senior Director of Global IoT at Hitachi Vantara.

"This view should include data from sensors and devices, such as data associated with temperature and vibration. IoT enables this level of visibility, allowing you to see if suppliers can meet their commitments, or to spot when a proactive action needs to be taken to prevent a disruption in production."
Using sensors and software to calculate specific elements of the supply chain, IoT devices can be used to validate products, streamline the transportation of goods, and track estimated arrival times.
For instance, PureFresh, a food distribution company, provides real-time shipment condition tracking and optimal transport routes (taking temperature and atmosphere into consideration) to ensure freshness.

PureFresh claims that between 30% - 50% of food is normally lost before it reaches the store shelves. But, by using IoT, the company can control how food is transported to supermarkets and therefore reduce the amount of goods that are wasted.
Ultimately, IoT technology allows organisations to take care with cost-effective and timely decisions, by facilitating transparency and automation throughout the supply chain process.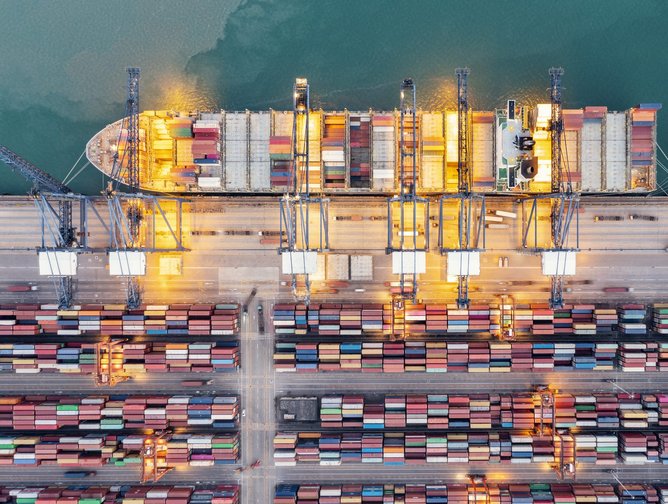 Reacting to global events with the help of IoT
Being able to deal with rising prices and supply shortages are certainly key to improving supply chain management. However, businesses are also struggling against the impact of ongoing geopolitical conflict and the aftermath of the COVID-19 pandemic, which has completely transformed consumer needs.
The pressure of having to constantly respond to uncontrollable global events has forced many companies to shift their focus from reducing costs and enhancing productivity to building resilience and improving flexibility. IoT eases this transformation by helping organisations adapt their processes to manage risk against unpredictable global events.
"For example, leveraging IoT correctly allows organisations to develop a resilient, dynamic approach to inventory forecasting. This involves combining data intelligence with pattern analysis, which, over time, allows accurate forecasting on stock demands," adds Arbués.
"More importantly, it provides insights that can aid necessary interventions in the event of faulty operations or unexpected, external pressures and demands, such as those caused by the aftermath of COVID-19 or the war in Ukraine."
Building on this, Andersson describes how IoT can build supply chain resiliency in the face of unexpected events:
"Organisations are increasingly examining how they can ensure supply chains can adapt when required, whilst improving efficiency all the time. IoT provides a granular view that allows you to know things like where an item is, how much energy is being spent to transport it, and even what temperature it currently is. With this level of insight, you can constantly learn and improve supply chains to make them more efficient.
"Such in-depth visibility has a knock-on environmental impact too. By choosing to optimise transport, storage, and temperature, you not only streamline operations but can build a supply chain that has less environmental impact."