Supply Chain Risk Management
Three ways to future-proof your supply chain
By Charlie Steer-Stephenson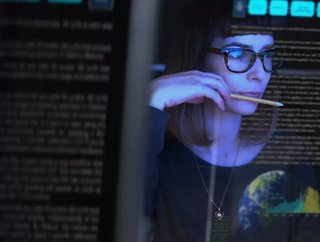 Source: Avetta
The global supply chain is facing unprecedented challenges. But, these hurdles can be overcome with resilience, agility, and a commitment to sustainability
Supply chains continue to struggle against the enduring impact of the COVID-19 pandemic, the ensuing economic crisis, and the ongoing conflict in Ukraine. Amidst these uncertainties in the financial and manufacturing worlds, companies are also being advised to take extra care in managing risks that could interrupt the supply chain by planning ahead as much as possible.
McKinsey outlines three ways that companies can, and must, prepare for the future: by building resilience, boosting agility, and strengthening sustainability.
Building supply chain resilience by managing risk
Avetta reports that 85% of companies are hit with at least one interference in their supply chain every year. Not all of these interruptions can be predicted, but careful risk management will protect you against a complete downfall in the face of unforeseen events.
At our recent Procurement & Supply Chain LIVE event, David Shepherd, the Global Head of Strategic Partners Director and Risk at LSEG explained:
"The pace of risk is changing. This is not the first time we have faced disruption and it won't be the last, contingency planning will be important to navigate these challenges. And those that are the quickest to react to risk will gain a competitive advantage."

Sportswear manufacturer and seller Nike is a prime example of how, when it comes to supply chain resilience, future-proofing with risk management can be life-saving.
When the COVID-19 pandemic broke out, Nike responded quickly by using radio frequency identification (RFID) technology to track goods along the supply chain. The company also used predictive-demand data to prevent inventory build-up, as sales transferred from in-store to online, thereby reducing the impact of store closures.
As a result, Nike's sales in China fell by only 5% - a minor figure compared to the much higher sales reductions experienced by other clothing brands.
These are unprecedented times for the global supply chain. It's therefore crucial that companies take measures to build their resilience, by preparing for threats to cybersecurity, finance, operations, and reputation.
Using technology to increase supply chain agility
Whereas resilience is about being able to survive in the face of unexpected challenges, agility depends on companies responding to change with adaptability.
In a world where consumers' demands are ever-changing, it's important that brands can match customers' needs. This involves altering the supply chain where necessary – for example, by switching to a predominantly online platform when in-store sales are likely to go down, like Nike did during the pandemic.
Following a recent panel at the 84th Inland Transport Committee roundtable, McKinsey's Tom Bartman explained how automation is one way that companies can respond to the effects of the ongoing labour shortage and global bottlenecks on the international supply chain.
"This isn't an easy thing to overcome. The executives that we spoke with on the panel are focusing their effort on two high-promising places. The first is around automating their supply chains. What's really interesting about this is, before the COVID-19 pandemic, the logic and rationale for automation was very much financial. Today, the cause for automation is as much, if not more, about risk mitigation as it is for financial performance" Bartman said.
Automation technology has the potential to transform the efficiency of manufacturing production and logistics. Some companies (such as AspenTech) have already started using artificial intelligence (AI) and machine learning (ML) to analyse predictive-demand data.
Once adopted more widely across the supply chain, this technology will be a huge boost to the speed and efficiency of autonomous planning.
"The second thing that we're seeing is more coordination up and down the supply chain. So these executives are looking for ways to bring together all participants across their supply chain, to have more seamless transmission and visibility of data about status and process through the supply chain. The goal here is, really, to provide more transparency, to take action in advance of a challenge, and seeing further up and down the supply chain allows each player to make decisions in better coordination with other players in the supply chain", Bartman added.
Identifying and promoting ways to be more sustainable
When it comes to companies' environmental, social and governance (ESG) commitments, transparency along the supply chain is also important. Despite the chaos that destabilised the supply chain during the COVID-19 pandemic, over two thirds of supply chain executives claimed that sustainability was a top priority.
With the United Nations' 2030 Sustainable Development Goals taking centre stage in 2021 and 2022, and consumers' increased attention to businesses' outward commitment to sustainability, companies smart enough to avoid reputational or financial risks are paying careful attention to their ESG goals. Supply chain management is central to this global sustainability initiative, whether it's by reducing packaging and emissions or supporting the circular economy and post-consumer recycling.
UPS is a key example of a leading ESG-friendly supply chain promoting its sustainability initiatives to the world. One of the company's primary targets is to achieve carbon neutrality by 2050. It plans to do this by increasing efficiency with resources, switching to alternative technologies (like AI powered infrastructures and electric vehicles), and improving communication across the supply chain.
The uncertainties of the present and future mean that companies have no choice but to become more resilient, more agile, and more committed to the global sustainability movement.
Technology is a vital component within risk management, increasing agility and improving sustainability. But ultimately, it's the people behind supply chains who must look ahead and plan for the future – if their company is to have one.