4 keys to successful supply chain implementation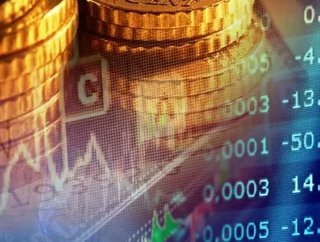 Follow @SamJermy and @SupplyChainD on Twitter.By David Riffel, Solution Consulting Director, TAKE Supply ChainIn todays competitive business environment...
Follow @SamJermy and @SupplyChainD on Twitter.
By David Riffel, Solution Consulting Director, TAKE Supply Chain
In today's competitive business environment, a mid-market company's supply chain is crucial for its success. Caught between small, nimble competitors and large, better-resourced competitors, mid-market companies are looking for ways to improve their supply chains, especially by upgrading their existing supply chain tools or implementing new supply chain systems to stay competitive. 
Research suggests that's a smart move. A recent study by Deloitte found that companies that position their supply chain as a strategic asset deliver 70 percent better results than their peers, and that 79 percent of "supply chain leaders" reported revenue growth "significantly" above the industry average.
In this article, I'll highlight four key areas that are critical for successful supply chain collaboration implementations. In our experience, companies who neglect even one of these areas will run into challenges that they could've avoided with some better pre-planning.
1. Internal Staff (Change Management)
To get key stakeholders to truly buy in to your supply chain implementation, you must make the transition from "why change?" to "Who is going to be impacted, what is going to change, and how are you going to make it happen?"
This process cannot occur in a vacuum: you need to involve a broad audience in the communication and pre-planning of the project so each individual team can examine what the change would mean for them and for their specific function, as well as which key process hand-offs (or interfaces) between functions could be impacted.
It sounds obvious, but it's critical to communicate particularly closely with teams and individuals that will be the most affected by the proposed changes – especially the front line employees who are actually executing a process and conducting the day-to-day work. Early consultation and inclusion are important for all stakeholders but especially for the front-line performers because they're the ones who can typically find holes in the proposed changes quickly, which can then be more proactively addressed. It's much better to involve the right individuals early, before you get too deep into your project planning, so you can avoid the hard resets or major scope/design changes later in the project: those are usually the most painful and expensive.
2. Schedule for Success:
One of the best ways to set your organization up for success when overseeing a supply chain implementation is creating and maintaining a realistic schedule.  As you know, basic project management involves managing three things:  scope, schedule and resources. Although all three are interrelated, in my experience poorly planned schedules tend to cause a good majority of implementation headaches.
If management is too short-term focused, they can push to get too much scope implemented too fast to justify a faster ROI.  This creates an excessive amount of business risk for the company (risk of disrupting operations); the end results are the project is not set up for success and ROI actually takes much longer to achieve.  A rapid implementation is great, but you need to balance speed with thoughtful risk mitigation.  Implementing in phases is another good way to mitigate risk. It allows the project team to focus on important tasks and quality work without feeling the time pressure to cut corners. This helps build positive momentum as the project stays on schedule, hits its milestones, and produces more stable results and ROI step by step. 
3. Systems Choices – SaaS or On-Premise?
You must determine if you should implement a SaaS (i.e., Subscription as a Service, or Cloud) solution, or an on-premise solution. This decision usually depends on two factors: ROI considerations and IT resources/support. If rapid ROI is important, then SaaS is by far the preferred option. SaaS implementations typically require a much smaller up-front investment and they can typically be implemented faster (because you don't have to buy and set up your own hardware/servers on-premise). 
On-premise can make sense if you have very strong IT team, or if you want to keep the skillset needed to maintain the solution inside your business as a core competency.  On-premise requires your IT team to be involved for the duration of the implementation and throughout the solution's lifespan, while SaaS typically only requires your IT team's help to set up and maintain the required connectivity between your ERP and the third-party solution.
4. Supplier Participation:
Supplier participation and acceptance are absolutely critical to any collaboration project: the success of your system is directly tied to your suppliers' willingness to use it. If you're a big fish in a small pond, then your suppliers are typically more "willing" to participate and use your system. Small and mid-market companies don't have that advantage, so they need to use a bit more finesse. For them, ensuring the system is easy to use and adds value for suppliers is crucial.
Regardless of your size, for long-term supply chain success, there must be benefits for all parties. One-sided or lop-sided benefits push relationships into transaction-based vendor/customer interactions rather than partner-to-partner. The former can be fine for cost cutting, but it can cause issues with quality, support and commitment between partners in the long run, especially if there are disruptions in the chain. Both sides need to feel they can depend on each other and they are more than a means to an end. 
Conclusion
To truly create value for their company, mid-market executives must look holistically across their supply chain. In order to position their supply chain as a competitive weapon, they need to ensure that they have buy-in across the company and that the implementation is planned both strategically and realistically. Managers who know the value of an effective supply chain collaboration will also take the time to research the pros and cons of on-premise versus SaaS solutions, and they will provide their suppliers with ample reason to adopt their new supply chain solution.
Business model innovations like improving your supply chain networks, processes, tools, and services are hard for your competitors to imitate, so they tend to have a more of a lasting, sustainable impact on your results. Use these four tips to ensure your supply chain collaboration results in rapid and ongoing ROI.