Top 10 supply_chain_digital
Top 10 Supply Chain Organizations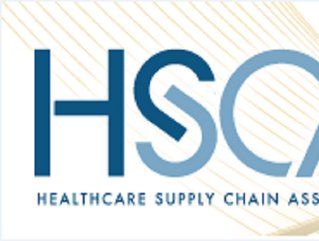 10.) The European Commission's High Level Forum for a Better Functioning Food Supply Chain
The high level forum's mandate is to follow the recommendations of high level groups on the competitiveness of the agro-food industry. It will be comprised of  representatives from European companies dealing with food production, processing or distribution, according to the website. The working groups will focus on flagship issues requiring specific expertise. For more information, visit www.ec.europa.eu.
9.) Council of Supply Chain Management Professionals
The CSCMP offers its members educational events, resources and research for their supply chain betterment. The company offers testing and exams, including the SCPro, a three-level, end-to-end supply chain function mastery test. They host workshops nationwide, including the upcoming CSCMP's Annual Global Conference 2012, which promises the latest research, interactive discussion, exclusive insights, and keynote speakers. Membership ranges from $150 for a web-based membership to $436.50 for a CSCMP/AMME Joint Membership. For more information on the CSCMP, visit www.CSCMP.org.
8.) Institute for Supply Management
According to their website, the Institute for Supply Management is the largest supply management association in the world. Its mission is to lead the supply management profession through its standards of excellence, research, promotional activities, and education. Founded in 1915, the not-for-profit educational association serves supply management professionals in more than 80 countries. Membership costs vary according to state or country and type of membership. Many are in the $200-$300 range. For more information on ISM, visit www.ISM.ws.
7.) The Healthcare Supply Chain Association
The Healthcare Supply Chain Association focuses on advocacy, education, ethics, information, and liaison services for its members. The organization is a great example of what a trade-specific supply chain association can be.  They conduct research and strive to use knowledge to create best practices in the supply chains of their members. The HSCA also hosts an annual Healthcare Supply Chain Expo. For more information, visit www.higpa.site-ym.com.
6.) The Association for Operations Management
Founded in 1957, APICS has been a leader in knowledge for supply chain and operations management professionals. They provide training, internationally recognized certifications, and comprehensive educational resources in production, inventory, materials management, purchasing and logistics according to their website. They also offer a magazine. Memberships range in cost from $75 in yearly dues for academic professionals to $200 in yearly dues for professional membership. For more information, visit www.apics.org.
5.) Distribution Business Management Association
The DBMA supports Supply Chain Leaders in Action, a national conference for supply chain professionals, which was held this year in Scottsdale, Arizona, in May. The conference was a sort of think tank attended by 50 corporations who collectively contribute $1.5 trillion annually to the economy. There is also a DBM journal, available in PDF form through the website. The DBM focuses on connecting businesses and academia to find solutions to pressing issues facing today and tomorrow's supply chain and logistics executives. For more information, visit www.dcenter.com.
4.) Utility Purchasing Management Group
The UPMG began in 1924 in N