Top 10 supply chain consultancy firms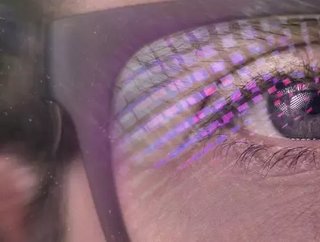 Revenue isn't everything in the world of consultancy, but it makes a good yardstick for assessing the most influential organisations. We list the Top...
When analysing consultancy services, revenue is not the sole indicator of success, but can most definitely be used to assess some of the most influential consultancy companies. Supply Chain digital lists the Top 10 supply chain consultancy firms based on revenue.
10: McKinsey (USA)
Approximate revenue: $10.5bn
Number of employees: 30,000+
HQ: New York*
Founded 95 years ago in 1926, MicKinsey is an institution in the world of consulting, delivering expertise and insight on industries as varied as oil and gas, fintech, retail, travel and logistics. Proud of its early achievements in globalised thinking, diversity and a signature predisposition to purposeful dissent, it is now one of the world's most influential firms, with around 30,000 consultants spread across the map.
*Though founded by James O. McKinsey in Chicago, the firm's global philosophy means it has no static headquarters; instead it is the prerogative of the Managing Director to choose their home office.
09: Infosys (India)
Approximate revenue: $13.1bn
Number of employees: 249,000+
HQ: Bengalaru
Celebrating its 40th anniversary in 2021, Infosys has rapidly developed into one of the world's leading global consulting and IT services organisations, shepherding businesses through their digital transformation. Claiming to "expertly steer our clients through their digital journey" and boasting "unprecedented levels of performance and customer delight", Infosys uses an AI-powered system to help govern and assess where businesses should prioritise digitalisation efforts, serving more than 1,500 customers in 46 countries to date. It is the only Indian corporation to hold the United Nations Global Climate Action Award in the Carbon Neutral Now category.
08: Capgemini (France)
Approximate revenue: $14.1bn
Number of employees: 270,000+
HQ: Paris
A global leader in consulting, digital transformation and technology, Capgemini believes that people are the most valuable asset for any organisation, and that "the business value of technology comes from and through people". Its 270,000-strong workforce is testament to this philosophy, serving customers in almost 50 countries around the world. In April 2020, the French multination added engineering to its expertise through the acquisition of Altran, an engineering technology consultancy founded in 1981. Capgemini would place higher in this list if we included revenue generated by Altran: combined group revenue for 2019 was €17bn, or roughly $20.5bn.
07: Cognizant (USA)
Approximate revenue: $16.8bn
Number of employees: 281,500+
HQ: New Jersey
Cognizant offers digital products, IT services and consulting to accelerate companies' digital transformation under the strapline, "Technology must not only support your business. It must advance it." The US multinational has acquired close to 70 firms since the turn of the millennium, using M&A to strengthen its capabilities and expand expertise into sectors as varied as fintech and IoT, to cloud, AI and machine learning. Ranking 194th on the 2020 Fortune 500, it counts 177 of the other Fortune 500 companies as its clients, including AWS, Dell Technologies, IBM, Oracle and SAP.
06: Tata Consultancy Services (India)
Approximate revenue: $23bn
Number of employees: 469,000+
HQ: Mumbai
The second Indian consulting powerhouse on our list, and one of the nation's biggest companies by market cap, Tata Consultancy Services employs close to half a billion professionals worldwide, representing 147 nationalities in 46 countries. A leader in consulting, IT solutions and services, TCS aims to simplify, strengthen and transform its customers' business operations. Its expertise currently cover the cutting edge of digital transformation technologies, including AI, cybersecurity and blockchain. TCS is part of the Tata Sons group, which reported combined 2019-20 revenue of £106b
05: KPMG (Netherlands)
Approximate revenue: $29.22bn
Number of employees: 226,000+
HQ: Amstelveen
The first, but certainly not the last of the Big Four accounting firms to make this Top 10, KPMG is one of the world's biggest professional services networks. It specialises in four key service lines: audit and assurance, advisory, tax and legal, and enterprise, operating in 147 countries around the world. The organisation has "a commitment to quality and integrity", advising clients on mitigating risk and benefit from rapid transformation and shifts in industry, serving business, governments, public-sector agencies and not-for-profits.
04: EY (UK)
Approximate revenue: $37.2bn
Number of employees: 226,000+
HQ: London
From 700 offices in more than 150 countries, EY is "Building a better working world". It offers four key service lines - assurance, consulting, strategy and transactions, and tax - and guides clients through capitalising on transformative opportunities in their respective industries. It serves 200,000 clients, from startups to multinationals, in 150 countries. EY's consulting business has steadily grown in prominence, representing more than a quarter ($10.5bn) of its annual revenue.
03: PwC (UK)
Approximate revenue: $43bn
Number of employees: 280,000+
HQ: London
PwC, officially PricewaterhouseCoopers, is on a mission to "solve important problems", a goal its 299,000 employees strive for daily. From 800 global offices it provides services in assurance, advisory and management consultancy, and tax across 29 industries, including chemicals, oil and gas, technology, manufacturing and real estate. Former PwC professionals remain in contact through the alumni network, with notable alumni including Nike founder Phil Knight; Dhivya Suryadevara, CFO of fintech payments giant Stripe; and Delta Airlines CEP Ed Bastian.
02: Accenture (Ireland)
Approximate revenue: $44.3bn
Number of employees: 505,000+
HQ: Dublin
A contraction of the phrase 'Accent on the future', Accenture as it's known today was formed in January 2001. But its history, like many on this list, stretches back to the mid-20th century, when it began life as a division of Arthur Andersen, the former Big Five accountancy firm whose reputation was tarnished in a high profile legal tussle in the early 2000s and has since splintered into several smaller companies.
Today, Accenture employs more than half a billion professionals worldwide, operating from 200 offices across 51 countries. Its consulting division provides services in technology, business and management, though the wider group offers strategy services, interactive media and marketing, research on emerging technologies and more. It was ranked number three on Refinitiv's Diversity and Inclusion Index, and was named the 34th most admired company in the world by Fortune.
[pull] Across the globe, one thing is universally true of the people of Accenture: We care deeply about what we do and the impact we have with out clients and communitiies. It is personal to all of us" Julie Sweet, CEO, Accenture.
01: Deloitte (UK)
Approximate revenue: $47.6bn
Number of employees: 330,000+
HQ: London
The largest of the Big Four, Deloitte needs little introduction. It is the biggest professional services network in the world by both revenue and employees, offering services in consulting, tax, audit and enterprise risk, and financial advisory. Approximately 330,000 professionals serve clients in more than 150 countries, including four out of five Fortune 500 companies.
Under , the firm's Global CEO since June 2015, Deloitte launched WorldClass, an ambitious initiative to improve education, job prospects and developmental opportunities for 50m people around the world by 2030. Deloitte also aims to achieve net zero emissions by the end of the decade under its WorldClimate programme, a mission that includes working with partners to research and create solutions for a low carbon economy.