Supply Chain Risk Management
Firms 'turning to regional suppliers and manufacturers'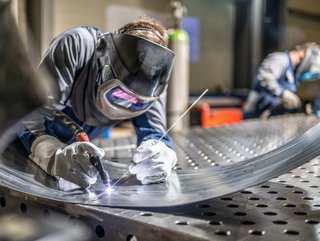 A report from Accenture on operational resilience says 85% of organisations will be producing and selling most of their products regionally by 2026, almost double (43%) the number today.
Accenture report shows that twice as many businesses will be using regional suppliers & manufacturers by 2026 but says tech investment is key to resilience
Organisations are increasingly turning to regional suppliers and manufacturing facilities as disruption continues to dog supply chains, a new report from Accenture finds.
The research – Resilience in the making – shows that, by 2026, 65% of companies will be buying most key items from regional suppliers, compared to just 38% today.
Even more organisations (85%) say they will produce and sell most of their products regionally within three years by 2026, almost double (43%) the number today.
Accenture says that so far in 2023 companies are investing an average of $1bn to digitise, automate and relocate supply and production facilities, and that this is expected to increase to at least $2.5bn in 2026.
Accenture Global Supply Chain & Operations Resilience Lead Sunita Suryanarayan said: "When disruption struck, many companies quickly applied short-term fixes to their complex global production and supply networks.
"These networks had been designed for cost efficiency and just-in-time deliveries. Now is the time to strategically redesign them for multi-sourcing, without creating unwieldy silos or new bottlenecks, and make them more transparent and agile with data and AI to drive sustained resiliency."
But the report goes on to say that although regional sourcing and manufacturing can mitigate disruption, they are not enough alone to achieve sustained operational resilience. For that, companies are urged to "increase their digital maturity".
Businesses 'need tech for sustained resilience'
The report says businesses need to invest in data, AI and solutions such as digital twins, because having mature capability in such areas helps build reconfigurable supply chains and autonomous production.
Accenture adds that such technology also facilitates "dynamic, sustainable product development", and that it also "supports decentralised, real-time decision-making at the frontlines of operations".
Sef Tuma, Accenture Global Engineering & Manufacturing Lead, said: "Resilience has become an opportunity for growth, not just a strategy for survival. Taking advantage of this opportunity requires companies to drive the digitisation of engineering, supply, production and operations processes.
"Solutions such as digital twins, and technologies such as generative AI, can help companies adapt faster to sudden changes and take data-driven, real-time actions."
Accenture also says businesses must upskill their workforces in data, AI and other digital technologies "so they can use predictive and visualisation tools to make data-driven decisions at the frontlines of business".
The report is based on a survey of 1,230 senior executives across engineering, production, supply chain and operations. Respondents were based worldwide, and working in industries that include aerospace and defence, automotive OEMs, chemicals, consumer goods and services, life sciences, utilities, and oil & gas.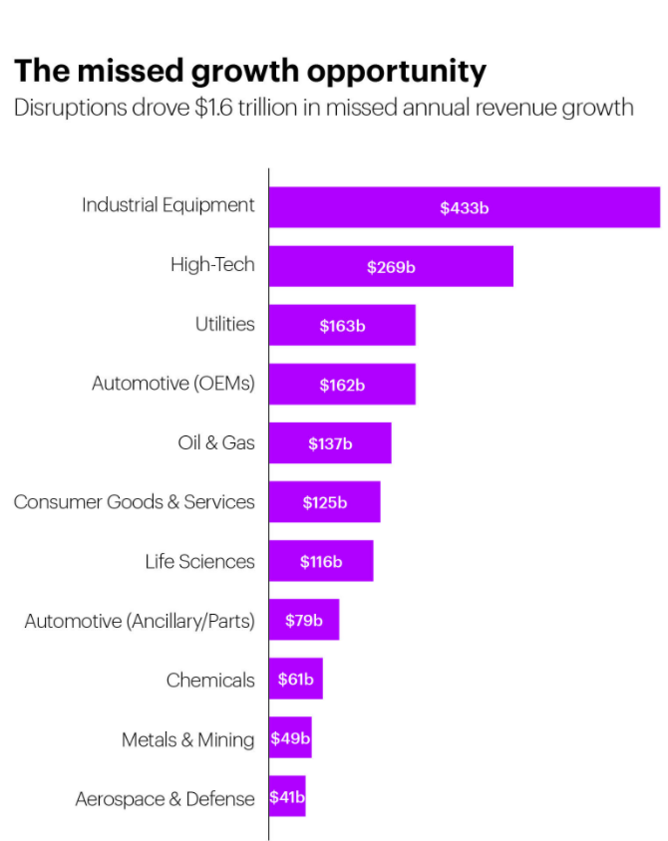 The impact of supply chain disruption by industry in 2023.