Global logistics news roundup: Cainiao, UPS, PayPal & Maersk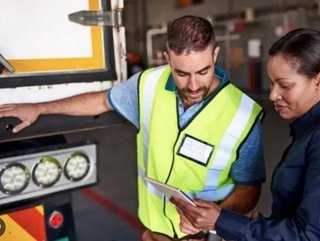 Global logistics news roundup
Alibaba's logistics arm Cainiao in eCommerce move; UPS buys PayPal's reverse-logistics offering; Maersk teams up with Inditex on maritime GHG initiative
Alibaba's logistics arm Cainiao in eCommerce move
Cainiao Group, the logistics arm of Alibaba, has forged an "enhanced partnership" with Alibaba's eCommerce platforms, Taobao and Tmall, to launch a new cross-border logistics service known as Taobao PLUS.
Taobao PLUS will provide free shipping, free returns, and tax-free services to consumers in these markets, who will be able to enjoy more convenient and efficient logistics services.
The service will be active across five key markets: Hong Kong, Macao, Taiwan, Singapore, and Malaysia.
Taobao and Tmall customers in Hong Kong and Macao will enjoy guaranteed next-day delivery, and those in Singapore and Malaysia will enjoy five-day delivery for consolidated orders.
To achieve this delivery timeliness and cope with the anticipated surge in demand, Cainiao has expanded its consolidation and distribution warehouses.
Consumers will also be eligible for a free upgrade to Cainiao's premium logistics services if they hit the minimum spending limit.
UPS buys PayPal's reverse-logistics offering
UPS is to acquire PayPal's Happy Returns, is a US-based software and reverse logistics company that enables frictionless, no-box, no-label returns for merchants and consumers.
Happy Returns, which has around 800 merchant customers, allows users to access a returns portal, and to make a box-free return at the most convenient location and have their item shipped, sorted and returned to the merchant.
The product is designed to reduce the cost of e-commerce and create a more efficient, sustainable supply chain.
"Joining the UPS team is a win for both our employees and our customers," said Happy Returns CEO and co-founder David Sobie. "It allows us to harness the power of the UPS network to transform the returns industry."
Maersk teams up with Inditex on maritime GHG initiative
A.P. Moller – Maersk is making a move to cut global greenhouse gas (GHG) emissions in seaborne logistics by partnering with Inditex, the parent company of fashion brands Zara and Massimo Dutti.
Port Technology reports that the initiative will see the integration of alternative, eco-friendly fuels in the companies' inbound shipping routes.
Through its ECO Delivery Ocean programme, Maersk will replace conventional fossil fuels on its ships with sustainable options such as green methanol and second-generation biodiesel derived from waste feedstocks.
The switch is projected to result in a reduction of over 80 per cent in GHG emissions compared to traditional sources.
Under the initiative, Maersk aims to provide its customers with the opportunity to conduct their shipments using certified green fuels at a fixed cost. This reduction in GHG emissions is validated with an externally verified certificate, and these transports will be exempt from EU Emissions Trading System (ETS) charges by the carrier in the future.
Cargobot to offer AI-based dynamic pricing
Miami-based international digital freight company Cargobot has struck a partnership with dynamic pricing platform Greenscreens.ai, to deliver brokers and third-party logistics services with real-time pricing data.
The API integration enables Cargobot to increase its pricing capabilities to customers and partners by offering a best-in-class data solution that will create "more results-driven relationships with shippers and carriers", the company says.
"This furthers our commitment to improving productivity and profitability for shippers and carriers alike, and adds value in this ever-changing industry," said Fernando Correa, Co-founder and CEO of Cargobot.
"We believe in simplifying logistics by taking a user-friendly approach to technology. and this partnership integration helps us achieve just that."
Cargobot's products currently serve 500 clients across the US, Mexico, and Canada. It plans to continue to bypass traditional brokerage by expanding into new markets such as Europe and South America.