Top 10 supply_chain_digital
Top 10: Global Outsourcing Hotspots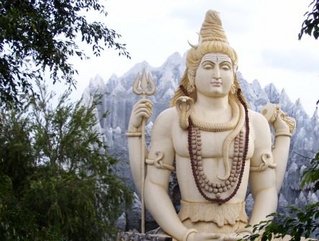 10.) Colombo, Sri Lanka Despite having a somewhat unstable atmosphere, Colombo's geographical location, infrastruct...
10.) Colombo, Sri Lanka
Despite having a somewhat unstable atmosphere, Colombo's geographical location, infrastructural facilities and capable workforce make it one of the top outsourcing hotspots in the world. Colombo's citizens possess strong English skills, making it a viable destination for financial, telecommunication and healthcare outsourcing. Labor costs can be cheaper than India, adding to the intrigue.
9.) Ho Chi Minh City, Vietnam
One of the fastest-growing outsourcing hotspots in the world, Ho Chi Minh City specializes in application development and maintenance outsourcing. The country's language skill-set also helps draw businesses to outsource here, as Ho Chi Minh City has groups of people who are fluent in English, French and various dialects of Chinese.
8.) Sao Paulo, Brazil
Major players like Accenture, Cisco Systems, Dell and Hewlett-Packard provide outsourcing services in Sao Paulo, making it one of the top global outsourcing hotspots. With a solid infrastructure and a capable workforce, Sao Paulo specializes in providing outsourcing solutions for contact centers and product testing.
7.) Cairo, Egypt
Recent political unrest aside, Cairo is one of the world's top outsourcing locations. With people who speak English, French, German, Spanish and Arabic, multilingual contact centers are huge in Cairo. Another bonus is an atypical workweek- most Egyptians observe the weekend on Thursday and Friday, meaning overtime pay is not necessary for typical weekend work.
6.) Buenos Aires, Argentina
With low market and labor costs, Buenos Aires is now more than ever becoming one of the world's top outsourcing hotspots. Buenos Aires has a large, highly literate IT population, with many citizens fluent in both English and Spanish. Accenture, Cognizant and Hewlett-Packard have invested in Buenos Aires outsourcing locations.
5.) Krakow, Poland
Unlike the bottom half of this list, Krakow is fast-becoming one of the world's top outsourcing hotspots because of higher-end outsourcing services, such as business analytics and finance and accounting capabilities. With established outsourcing employers in Krakow like IBM, Philip Morris International and Cap Gemini, the city looks like it's on this list to stay.
4.) Shanghai, China
Another major player in high-end outsourcing services, Shanghai's huge group of highly educated workers has the city near the top of the world's top outsourcing hotspots. A seemingly limitless labor pool with excellent cost opportunities are positives, but the country as a whole still has a weak grasp of Western communication and business methods.
3.) Dublin, Ireland
Dublin was recently named the top Western city on Global Service's Top 100 Outsourcing Cities list, and at No. 7, was the only Western city named in the Top 10. Positioned in between the United States and Europe's mainland, the country is in an excellent geographical position, and attracts businesses with an insanely low corporate tax rate.
2.) Manila, Philippines
The Philippine nation as a whole is a top outsourcing hotspot, with Cebu City also one of the top outsourcing hubs in the world. Manila's geographic accessibility to outsiders gives the city the edge on our list. Manila is known as a leader in contact centers, and is growing in the legal services outsourcing sector.
1.) Bangalore, India
India has long been the worldwide outsourcing leader, and the city of Bangalore in Southern India is the biggest traditional hotspot for the growing nation. With costs that can compete with nearly any country and a huge, English-literate labor pool to dip into, India figures to be the world's leader in outsourcing for years (and possibly decades) to come. A recent report suggested that India's BPO market could reach $250 billion, a huge leap from the current market size, which stands at $18 billion. That's still nearly half of the world's $40 billion BPO market, which helps India reach the top of this list. Bangalore was recently named the world's largest outsourcing city in the world, and while companies continue to search for newer outsourcing locations, Bangalore has a firm grasp of the No. 1 spot in terms of the world's top outsourcing hotspots.