EY: Talent not tech key to supply chain future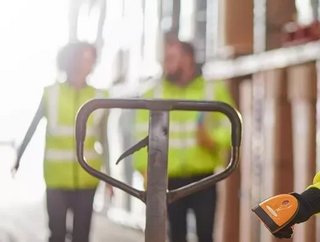 Consultancy's report warns of negligent gap between investment in technology and people, which threatens to hamper supply chain digital transformation...
Increased automation and digital transformation will revolutionise supply chains in the coming years, but lack of investment from organisations in talent and employee skills could hamper progress, according to a new report by EY. 
Technologies such as RPA, IoT and machine learning are becoming commonplace in supply chains around the world, yet businesses are not confident that their teams are adequately equipped to monitor and mange them. 
In a recent survey conducted by the consultancy firm, 'Reinventing the supply chain for an autonomous future', less than half of respondents (44%) said their workforce had the right mix of skills for the latest digital innovation. 
Balancing act
Without the trained teams in place, businesses face losing out on the cost savings, increased capacity and enhanced efficiency their digital investments could yield, says Regenia Sanders, EY Consulting US-Central Supply Chain and Operations Leader. 
"Supply chains need to be fundamentally reinvented to meet the demands of today's digital world — yet, in doing so, humans should remain at the center of your business," she says. "A deficiency in talent also becomes a deficiency in the use of technology, no matter how much you've invested in the latter."
Organisations must bring balance to their investments; money, time and effort ploughed into ambitious, tech-heavy overhauls of process and infrastructure must mirror that enthusiasm in their people. 
"While it is hard to keep up with the latest tools and technologies," Sanders admits, "it is doubly difficult to train your people in-house to be ahead of the curve."
What are the solutions?
EY's report suggests supply chain leaders take stock of their current workforce, assess where and how they can be trained and up-skilled, and, on the inverse, where it would be prudent to outsource.
"For instance, in demand planning, sophisticated statistical models and artificial intelligence-/machine learning-based forecasting engines can be managed and fine tuned by a centralised organisation with the right skills to drive forecast improvement," Sandser says. "This way companies don't need to invest in hiring and training large demand planning teams that are spread throughout the organisation and therefore siloed."
But it is a process of small steps and continual adjustment. Organisations that promote a culture of persistent learning and team development will ultimately be the big winners. In many cases, technology can be used to train staff in virtual environments, while in-house qualifications can also drive swift training programmes and reward staff for their efforts to adapt. 
"The path forward to address this shift in skill sets likely relies on a mix of recruiting, upskilling, retooling and continuous improvement of your organisation," Sanders adds.