Oracle and the impact of 3D printing on supply chains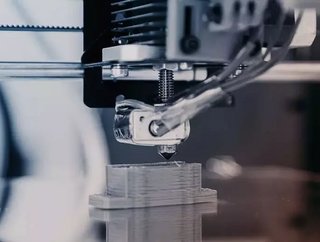 Oracle's Supply Chain expert, Dominic Regan, discusses the impact 3D printing is having on the supply chain and how the multinational database giant i...
Oracle's Supply Chain expert, Dominic Regan, discusses the impact 3D printing is having on the supply chain and how the multinational database giant is supporting the dynamic additive manufacturing market by helping to increase business agility, lower costs, and reduce IT complexity
Oracle is best known for its database services, offered to business since the company started over 40 years ago. This technology background was the platform to expand into applications in the ERP space and several other disciplines including supply chain.
Oracle supports the classic approach to designing products, planning and forecasting supply and demand, focusing on procurement and the sourcing of products in the manufacturing space then providing the logistics of fulfilment via transport and global trade warehouse management before closing that cycle with service, so once a product has been delivered it can manage the repair and maintenance process.
Dominic Regan is the Senior Director for Oracle's Value Chain Execution portfolio across Western Europe, including Oracle Transportation Management, Oracle Warehouse Management, Oracle Global Trade Management and Landed Cost Management. Regan started at Oracle 12 years ago, at a time when the company was addressing the supply chain as a discipline in its own right. "That strategy coincided with a whole new portfolio of services delivered via the cloud. The supply chain brings value to a lot of our customers and as a technology provider we needed to ensure we could offer best-in-class solutions," he recalls.
"We cover a broad supply chain area and a host of technologies are having an impact across this, from automation to blockchain and IoT, in connecting up people, products and processes. It's happening now in an unprecedented era of change in the supply chain industry in terms of how things are run. We've moved from an internal point of view to focus on what customers are demanding. This has come from the B2C market through to B2B because you can't look at your customers as one big homogenous group, you have to understand the different segments of the customer base and what's important to them to support supply chains to enable those different types of models."
With emerging technologies such as artificial intelligence and additive manufacturing now in the early stages of creating change, how does Regan see processes such as 3D printing impacting on the supply chain? "From a manufacturing point of view the physical ability to use 3D printers has been characterised by the ability to create individual, bespoke items – we've seen orthopaedic devices for procedures such as hip replacements in healthcare and bespoke facades in construction, but we're now also seeing the potential realised for its impact in the volume space. What's important to Oracle is the way in which it can change the supply chain. The ability for personalisation and the option to postpone that process, means that mass produced standardised items can be personalised late in the supply chain when the required components can be created using 3D printing processes. It's also changing the demand that the supply chain can meet and provide"
Regan believes that, as with all game-changing new tech, those who adapt early can be the big winners. So what trends is he seeing in the industry and how is Oracle reacting to them?
"The primary driver of what I'm seeing customers want to achieve is not necessarily always related to cost or productivity, but agility," he reveals. "Companies don't want to find their ability to react to the market is constrained by their supply chains or by the solutions that support them. They understand how to balance being large and efficient, but can also see the dynamics in the market are changing due to customer requirements and the influence of new entrants to that market, so what they're looking at is the need to disrupt with a flexible and agile supply chain to prepare for the unknown nature of how their businesses will transform over the next 18, 24 or 36 months. From a customer perspective, that flexibility can be met with new developments like IoT and 3D printing offering the chance to assemble solutions that are future proofed."
SEE ALSO:
Regan is seeing more focus on 3D printing with Oracle customers who produce medical devices, or in construction where companies provide manufacturing and production facilities. "The advent of 3D printing will give them a lot more flexibility in terms of the production lines they can provide and how they will be used for delivering products to the end customer," he says. "That will be part of the transition from how things used to be – traditionally you'd set up a supply chain and a manufacturing line and it's all about producing volumes and keeping on churning. But if you have to reconfigure to switch from one product to another it takes a long time to achieve that. Now you can run a standard process for much of a manufacturing line before 3D printing gives you the opportunity to customise later in the process. We're seeing that in the construction sector where they are producing components which are then used in the manufacturing plants themselves. It reflects the desire for agility through smaller more frequent personalised production runs – we're seeing what happened in B2C moving over to B2B."
To that end, companies like Carbon, whose CLIP (Continuous Liquid Interface Production) technology allows commercial customers to 3D print manufacturing grade components, are selecting Oracle's Cloud Applications to modernise systems, transform business processes and help ensure a secure, scalable, and connected cloud suite for their next phase of growth. "As we evaluated our business needs, we knew we needed a future-proof cloud-based solution that could scale as we grow. Not only did we need a sales-ready product, but we also needed a sales-ready business organisation," asserts Chris Hutton, Director of Business Operations at Carbon. "Oracle's Cloud Applications help ensure our business processes are seamless so we can focus on delivering the best experience to every customer."
It's an experience that Oracle is ready and able to support, explains Regan: "If you look at how we work with the companies that provide 3D printing we have to be able to integrate with them. In a number of our organisations around the world we have what we call startup accelerators to help us work with small companies who have identified a niche in the market with a real opportunity. Through this program they can utilise Oracle office space, working alongside us and our product people to understand the enterprise perspective. This characterises how we approach alliances around new developments.
These small, nimble companies don't necessarily have the desire to be the biggest, most powerful global cloud or tech provider in the world, but they do want to dominate their particular niche. Working with them enables their ability to compete and benefits us as we have new solutions first, which we can readily integrate with our existing suite. Most importantly this benefits the customer as they can get a complete solution made up of standardised best-in-class products for 90% of what they need, but we can also bring these innovative partners to provide the 10% which provides the differentiation. That's true not just of startups, but of the ecosystem we work in and in my space, logistics. We have partners who do everything from Integration as a Service (IaaS) to connectivity and IoT to the linking of multiple services provided by logistics companies. The value lies in the ecosystem and its ability to solve problems."
Regan highlights the move from IT being bought and deployed locally, where it's used as a product, to an era where people are effectively buying a service, SaaS (software as a service) and PaaS (product as a service) etc. "That reflects the pendulum shift in importance from IT to operations which is becoming more flexible," he adds. "But customers aren't necessarily interested in the technology behind the solution – they simply want to be able to use it, scale it, deploy it quickly and grow it. I see that from a software perspective and more and more from a hardware, manufacturing perspective and 3D printing will play a big part in that. From a manufacturer's perspective they're asking, 'why can't I charge per unit?'"
Regan notes that the change in the business model we've seen in IT means that companies will have to look at that same business model with the physical service they provide. "For example, if I get a puncture on my car tyre, I buy a new one then 20,000 miles later replace the set… why can't I buy a tyre as a service?" he asks. "The manufacturer can come along and replace it for me when they tell me it needs replacing, based on sensor information that picks up on degradation and performance. That approach to buying products as a service will become more commonplace. That has an effect on the manufacturing space because it changes what they produce, and the way they do it, while altering the dynamics of the supply chain. Inventory replenishment at stockists point of sale will still be needed, but the relationship will not always be with the distributor and will move more towards being direct to the consumer."
Regan concludes: "We're going to see a philosophical shift because the primary stakeholder has changed. The challenge is to think with their mind set and understand what the end consumer wants"