Opinion: Creating a common standard for the fashion supply chain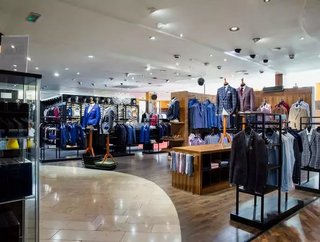 This time last year, we looked at the Fashion Revolution movement and its clarion call for transparency across fashion supply chains. Since then, the mo...
This time last year, we looked at the Fashion Revolution movement and its clarion call for transparency across fashion supply chains. Since then, the movement has gained even more momentum; 2017 numbers reflect greater participation on social media with more consumers asking #whomademyclothes, and more workers posting photos of themselves replying, #imadeyourclothes.
Crucially, more brands are responding to the demand for transparency. 2017's Fashion Revolution Week had over 1,000 mainstream clothing brands respond to #whomademyclothes, up from around 400 the previous year. It's a safe bet that this form of engagement will keep growing in the coming years. So the question becomes, what's next?
Transparency issues remain
Last year, we suggested that there's no silver bullet for supply chain transparency. Physical audits and inspections play a part, but so does technology such as smart tags and data networks, along with business solutions like supply chain finance for sustainable behaviour.
And while all that remains true a year later, what's becoming clear is this piecemeal set of solutions might eventually become an obstacle to real change.
Tackling the problem of supply chain transparency began with tackling a lack of awareness. But as more consumers and companies buy into the idea of traceability and sustainable production, spurred on by movements like Fashion Revolution, what comes next is executing on transparency, systematically. Here's where piecemeal solutions are a problem.
Without a common set of standards across the entire industry, it'll be impossible to provide true, consistent traceability across the fashion supply chain. The fashion industry has always been highly competitive, filled with brands whose identities depend on being unique. As such, different brands have taken different approaches to sustainability, with no signs of adopting standards that cut across the industry.
SEE ALSO:
Setting aside differences
If you look at some of the popular sustainability-ranking apps such as rankabrand.org, or Good on You, you'll see just how much brands vary in the way they disclose their labour and environmental standards and business practices. Brand to brand, the notion of what transparency is, differs.
On top of that, without a universal set of standards to measure transparency, these various ranking sites, each with their own set of criteria, further diffuse the idea of a universal standard for transparency.
And then there's the tech side of things, where exciting new developments like blockchain offer the promise of decentralized traceability. As a universal, unalterable ledger, blockchain could make transparency an automatic component of everyday business transactions. But if every company goes off and develops its own blockchain, there won't be any universal, industry-wide set of accountability standards. This would allow for pockets of unethical practices to continue, throughout the industry.
We're in a hopeful moment. Awareness of ethical issues is at an all-time high, and the technologies to systematically ensure responsibility are ripe for use. All that remains is for industry leaders, brands, and suppliers to come together to create some common standards so that #whomademyclothes is no longer a question we, as consumers, have to explicitly ask.