The Integrated Supply Chain: AI, ML, and Human Intelligence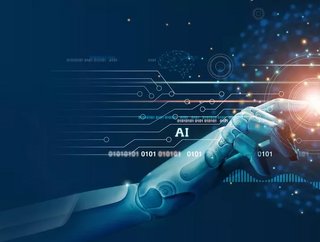 AI will never be a silver bullet, but with proper data and augmented with human intelligence, it will revolutionise supply chain agility and resilience
According to IBM's Cognitive Computing Study, 92% of outperforming manufacturing executives said AI and cognitive computing would enhance their future performance. Advances in artificial intelligence will tie everything together: SCM and ERP systems, smart factories, and autonomous warehouses; humans will make complex decisions, changing course as needed. 
At least, this is one potential future. Right now, supply chains are in the midst of deciding how to best upgrade their visibility and agility. Pre-pandemic, we globalised, unleashing threads of data, teams, goods, and transport networks across the globe. On the flip side, we also sped up procurement times, multiplied errors, and obscured the truth of modern slavery in sub-tier supplier networks. And during COVID-19, everyone saw the result: massive supplier shortages, backed-up transport networks, and miscalculated ESG metrics. 
Now, as companies recover from the pandemic, artificial intelligence (AI) and machine learning (ML) may equip supply chain teams to cope with similar events. According to Gartner, this isn't far into the future: by 2024, 75% of companies will transfer AI from pilot programmes to their main operations. But we're obviously not at that point yet. So what's the holdup? 
Artificial Intelligence and Machine Learning
First, let's break down two commonly—and understandably—confused terms. 
Artificial Intelligence 
Question: How do we build intelligent machines that simulate human intelligence? 
Artificial intelligence is the big "umbrella concept". According to BMC, AI exists on several levels: 
Reactive Machines, where AI makes basic inferences

Limited Memory; where AI can store and learn from data

Theory of Mind, where AI starts to interact with human emotions

Self-Aware, where AI recognises its own existence
Machine Learning 
Question: How can we build machines that learn from data without explicit programming? 
Machine learning is a small subset of artificial intelligence. It's an application of AI in which unsupervised machines can learn from data without human supervisors watching their every move. ML programmes centre on four primary tasks: 
Gathering data

Training models

Deploying models

Maintaining/upgrading systems 
AI Supply Chain Applications


 
Now that we've established the basics of AI and ML, how do they relate to the supply chain? The answer's quick and easy. By allowing humans to view and alter operations how and as they wish, AI touches every field of supply chain management: procurement, manufacturing, fulfilment, logistics, inventory, and ESG compliance. 
Ten years ago, IBM predicted that the supply chains of the future would be instrumented, interconnected, and intelligent: Sensors and RFID tags would track goods worldwide; connectivity would enable global supplier networks; and advanced analytics would help decision-makers evaluate their risks and constraints.  
Several of the firm's predictions have proved prescient, as AI and ML start to influence three major supply chain divisions. 
Manufacturing: Companies invest in cloud applications, 3D printing, and IoT applications to speed up and make their operations more sustainable


 

Procurement: Companies use risk management platforms to tackle regulations and sustainability, connect with collaborators, and follow through on ESG goals


 

Product Development: Companies test out automated robotics in factories, labelling facilities, and shipment loads—increasing efficiency and accuracy
Now that companies recognise how quickly global financial, economic, and social collapse can decimate local supply chains, many will invest in risk mitigation before the next global disaster. According to IBM's Cognitive Computing report, CPOs report that their top three tech investment initiatives will be cognitive computing, cloud, and predictive data analytics. 56% of companies said that cognitive computing would transform their forecasting capabilities, 55% said that it would do the same for risk and security management, and 55% said that it could redefine the customer experience. 
If a global disruption occurs again in the next decade—which, no doubt, it will—AI can provide visibility into international supply chains, target risk factors, suggest resilient suppliers when old ones fall through, remap transport routes, and help companies maintain their sustainability standards. 
A Renewed Commitment to ESG


 
AI- and ML-based automation tools, through searching and tracking patterns, can help companies keep their environmental, social, and corporate governance commitments. In 2021, most major multinational corporations have declared strong support for the United Nations' Sustainable Development Goals and global ESG standards. Yet, not all claims are backed with concrete data. Company KPIs, in some cases, represent little more than an exercise in greenwashing. 
As often as not, this isn't the company's fault. Opaque procurement processes and multi-tier supplier networks make it intensely difficult for any human to sort through, analyse, and make sense of ESG performance data. But regardless of cause, the result is just as detrimental. Companies, without meaning to, mislead consumers and investors—and perpetuate injustice in the parts of the world that need it most. 
Even international watchdog agencies lack perfect visibility. According to Terence Tse, a professor at the ESCP Business School and Executive Director of Nexus FrontierTech, ratings can be deceptive. He cited UK-based Boohoo, a fast-fashion retail startup that MSCI rewarded with its second-highest ESG rating. 
By sourcing from a Leicester factory, the company relied on a supplier that paid its workers as little as £3.50 per hour and refused to provide PPE during the pandemic. 
Such a case begs the question: how can companies ensure that they truly meet their supply-chain labour standards? AI technology startups like Tse's Nexus FrontierTech claim that the answer is AI and ML: the future of visibility and agility. Yet others aren't quite convinced. Part of it is the all-too-human fear of growing obsolete. 
The Human Element


 
"[Humans have] natural hesitations to believe machines that don't have years of experience in manufacturing and supply chains", explained Richard Lebovitz, President and CEO of LeanDNA. Yet few AI and ML leaders suggest that we get rid of all humans and let machines rule the world. 
Artificial intelligence, though it continues to make strides towards greater intelligence, is still a tool in the hands of professionals. Its goal is not to replace humans but to increase speed and accuracy in a multitude of mindless job specialisations, such as crunching numbers, handling data, and vetting suppliers. 
As AI takes on these functions, humans will regain the ability to turn their attention—and their unique cognitive skills—to tasks that add value. Yet Pervinder Johar, CEO of Blume Global, cautioned against moving too fast, noting that incremental steps are critical to an organisation's success. "[AI] must demonstrate that its automated recommendations are reliable and backed by best practices. Without that trust and context, teams simply won't adopt new technology". 
Overall, the best path forward is to combine humans and AI. Machines might be able to rationalise their way through complex supplier data, but in collaborating, negotiating, and navigating complex supplier relations, humans still have the advantage. "Bottom line: AI is not a replacement for human judgement", said Pervinder Johar, CEO of Blume Global. "People are vital to the successful implementation of any automated system—and in supply chains especially, AI should never work in isolation".
Future Adoption: What's Holding Us Back?
 
Right now, the main issue facing AI and ML in the supply chain is that no machine can fix bad, corrupted, or biased data. And most corporations don't have great data. It's not unusual for naming conventions to differ across countries, regions, and companies, and the lists of categorical acronyms—CDP, GRI, SASB, ISO—blur together. 
Part of the issue is a shortage of multi-tier supply chain visibility. "The #1 challenge...is the absence of data governance policies that are enforced and adhered to across an OEM's (original equipment manufacturer's) extended supply chain", said Trevor Stansbury, founder and CEO of Supply Dynamics. "As crazy as it sounds, General Electric doesn't make engines. Caterpillar doesn't make heavy earth-moving equipment. Boeing doesn't make aeroplanes. And Ford doesn't make cars. Their tier-one through tier-n suppliers do". 
Supply chain management, at the end of the day, is intrinsically linked to relationship management. And it will be humans who develop, inquire, and build the supplier connections that drive our supply chains forward. On this playing field, only companies who take advantage of supplier intelligence platforms and strengthen ties with sub-tier suppliers will score points. To be properly used, AI and ML need accurate, granular intelligence. 
This is a major part of the reason why AI adoption has been slightly slower than any of us thought. AI relies on us, humans, to provide large, well-standardised datasets, to eliminate data silos, and to supplement its analyses with excellent supplier communication. To apply AI and ML, then, companies must train their employees in ethics, decision-analysis, and context-based strategy; evaluate cloud-based, cognitive AI solutions; and invest in supplier relations. Only then can they fuel their machines—and supply chains—with the proper data.