IBM To Use AI And Blockchain To Simplify Supply Chain Trans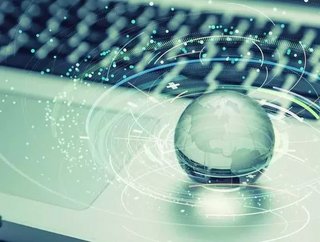 IBM has announced in a blog post that its IBM Sterling Business Transaction Intelligence solutions will be tackling supply chain blindspots to improve...
Supply chains face disruption, disturbance and confusion every day, as global trade operations become increasingly complex with growing amounts of innovative technologies and information influencing the industry.
Enabling efficient, real-time supplier collaboration is essential to supply chain leaders looking to manage the rapidly changing industry. This collaboration must be built on a foundation of transparency and trust, as B2B transactions continue to become more disruptive to everyday business.
With the correct combination of technologies such as analytics, artificial intelligence (AI), and blockchain, data can be harnessed to reveal discrepancies within the supply chain, alerting supply chain leaders to issues that could potentially require action, making networks more responsive, adaptive and resilient.
The new IBM Sterling Business Transaction  (BTI) Enterprise and Multi-Enterprise editions can help supply chain managers embrace blockchain and AI innovations to remove blind spots from their operations. Built upon the IBM BTI Basic Edition, which leverages AI and the natural language search and anomaly detection, providing organisations and users with self-service visibility of transaction data in real-time.
The Enterprise Edition provides AI machine learning capabilities, empowering leaders with alerts of any delayed or late orders, helping them get ahead of issues. Cycle time predictions, providing insights into the probability of the events that may take place, are also provided with the solution. This includes when order acknowledgment will be received, or when an order will be shipped in full. 
The Multi-Enterprise Edition leverages the technology of IBM Blockchain, creating a secure, shared and single version of the truth for B2B transactions. Trust and transparency across the partner ecosystem is improved with invitation-only blockchain access, enabling each partner to maintain control of the data shared with who in the network.
A more resilient supply chain will never be achieved without true visibility, transparency, collaboration, and trust. Data silos, point-to-point communications and a lack of visibility across partners limit supply chain trust.
With a blockchain solution in place, buyers, suppliers and carriers all form a secure, immutable relationship, with access to the data that needs to be shared. By creating one shared version of the truth, everyone is kept on the same page and disputes are decreased.
Removing blind spots within supply chain networks and capitalising on the value within digital transactions with predictive insights is clearly beneficial to supply chain leaders, with the COVID-19 pandemic exposing a number of shortcomings within the supply chain globally.