Hyperloop Could be Here in 3 Years; What to Expect
By Christopher Jablonski,  Director of Content and Communications, Tradeshift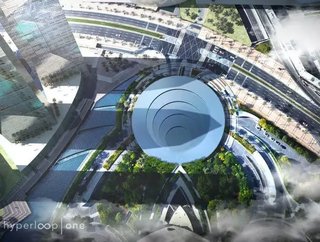 By Christopher Jablonski,Director of Content and Communications, Tradeshift It seems as if a day does not go by without a new potential route announced...
By Christopher Jablonski,  Director of Content and Communications, Tradeshift 
It seems as if a day does not go by without a new potential route announced for the Hyperloop. The seemingly far-fetched is now being taken seriously as a transformative tool for moving goods and people on the surface of the planet at speeds previously unrealized. Just this month Hyperloop One announced the plans to build three hyperloops in the United States. And this is just the beginning.
It's hard to believe that it was only four years ago that the sci-fi idea was made serious. "Short of figuring out real teleportation, which would of course be awesome (someone please do this), the only option for super fast travel is to build a tube over or under the ground that contains a special environment." In August of 2013, Elon Musk released this statement upon unveiling a potential solution for long distance travel: Hyperloop.
In the near future, we will be throttling goods at the speed of sound through a vacuum tube in capsule-shaped pods. The first Hyperloop route is scheduled to be built between Abu Dhabi and Dubai by 2021. All aspects of trade - routes, methods, and requirements - are about to see one of the most dramatic shifts to date. The following are just three impacts that we can expect from a supply chain point of view.
Shipping and logistics is going to be dramatically disrupted
Even though an actual working Hyperloop is still years away, shipping and logistic players should take note. Bibop Gresta, Deputy Chairman, COO & "Chief Bibop Officer" at Hyperloop Transportation Technologies explained very simply: "Moving goods at the speed of sound is disruptive by definition. It is not about speed only, because the freight industry is about how cheap you can move kilograms per minute. So we are the cheapest system on land." Moving goods cheaply and efficiently through the Hyperloop will likely become a reality by 2020; shipping and logistics providers will need to stay abreast to this new technology to survive. Failing to adopt this new technology could prove disastrous for providers who intend to stay relevant in this competitive market. As Sultan Ahmed Bin Sulayem, chairman and chief executive of DP World, one of the world's largest port operators said: "We have to be creative to sustain our business."
Human involvement in trade is going to decrease
One of the main benefits that the Hyperloop system offers is its removal of human error. By having a closed system that does not allow for human nor external interference, the Hyperloop is a step towards a safer means of transportation. This added security and safety, combined with the increased accuracy a machine provides, might lead to the decrease in humans labor. This brings down the overall cost of transporting goods.
The Silk Road won't be the only revamped trade route in the east
China has starred on the global trade stage within the past year. With a complete revamp of the old Silk Road trade route on the horizon, it's safe to say that this will be the biggest innovation since we went from sails to steam. In addition to traditional routes, China's trade with Russia has blossomed thanks to booming logistics hubs in cities such as Hunchun, which is strategically located near the Russian and North Korean borders. Given the rough weather conditions this location faces during the winter months, an alternate, closed-system transportation is an ideal solution to enabling this trade route year round. Hence why a Hunchun-Zarubino Hyperloop is the proposed transit method, which has already received the green light from Russian and Chinese authorities.
2020 is approaching fast. As current systems fail to meet the needs of population growth, the private sector and foreign governments are combining forces in improving transportation infrastructure and lowering the barriers for cross-border innovation. It's important to keep in mind that as these changes to shipping and logistics occur, embracing change, rather than combatting it, will be favorable in the future.
The April issue of Supply Chain Digital is now live!
Get in touch @SupplyChainD