How the supply chain can leverage emerging technologies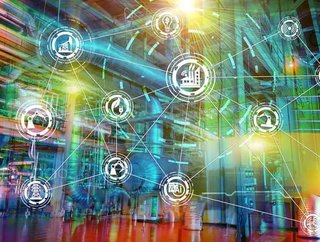 Paul Devlin, CCO at Edenhouse While there may be multiple pieces in the supply chain puzzle, one goal will always remain for businesses: getting goods...
Paul Devlin, CCO at Edenhouse
While there may be multiple pieces in the supply chain puzzle, one goal will always remain for businesses: getting goods to customers quickly, ethically and on-time. Customer expectations aren't going to diminish in this respect, they're only going to grow stronger.
Getting products from A to B is a complicated process though. There can be multiple partners involved at each stage, they may be spread across different countries, and unexpected global events can throw logistics into turmoil at any time.
This complexity requires businesses to take new approaches in order to improve. Traditional ways of managing the supply chain are gradually being replaced by innovative ones – many of which feature emerging technologies, such as business networks, the Internet of Things (IoT), Artificial Intelligence (AI), Machine Learning and blockchain.
These tools can be used to optimise processes, drive efficiencies and support strategic decisions. But this is only possible if we understand the benefits they can offer us and know how to leverage them.
Gaining visibility
A key consideration for any supply chain manager is how they can maintain visibility of all goods and materials, wherever they might be located, at any time. With such huge networks, it can be a real challenge to keep track of all aspects of your operations. Data is vital to maintaining control, therefore, providing the ability to respond quickly to problems.
Thanks to IoT, connected devices provide a source of data which we've never previously been able to tap into. Information can be shared from devices in real-time, so it remains accurate and paints a true picture of the current situation.
Putting this into context, if, for instance, transport was disrupted due to bad weather, you would be able to pinpoint the location of spare inventory or raw materials and the vehicles needed to move it. You can then either maintain your original delivery time or update the customer with a new estimated time of arrival.
Making predictions
Taking data use one step further, the same technologies can anticipate future behaviour and enable businesses to be proactive. By enabling machine learning capabilities and predictive analytics, businesses can ensure they meet demand as well as minimise costs.
For example, it's possible for a manufacturer to anticipate demand through historic data. This may be seasonal, or more ad hoc – based on predicted weather conditions, for instance. With the right systems in place, it's possible to identify if you have sufficient inventory to meet the expected rise in demands. And if not, systems could automatically start adjusting orders with suppliers to source the raw materials necessary to fulfil anticipated future demand.
With analytics to provide a big picture, organisations can also ensure they are not left with an abundance of stock in their warehouse if demand is expected to dry up. This can prevent a surplus of inventory and prove to be a vital cost saving measure in the long-term.
Traceability of products
Consumers today are far more aware of the role their purchasing decisions have from a social and environmental perspective. So, if businesses aren't showing commitment to sustainable and ethical practices, this may end up influencing the final buying decision. Many organisations will have issued public statements expressing their own commitment in this regard, while complying with the Modern Slavery Act.
With supply chain complexity growing, however, it's certainly a challenge to keep track of where products are originally sourced and to achieve the supply chain transparency necessary to ensure all partners remain compliant with your ethical requirements.
While a certain level of trust does need to be established between partners, blockchain technology is gradually being introduced to help trace a product's journey from start to end point. Each product can be assigned a code, allowing both businesses and customers to view its details and origins. This is providing ultimate trust and holding companies accountable for the quality and sourcing of products.
Integrating intelligent technology
Whether you decide to implement one or all of these technologies, organisations will need to consider how they will manage and optimise their investments. Currently, SAP is uniquely positioned, through its SAP Leonardo platform, to help the relevant business functions, be that supply chain, logistics, finance or customer experience, to maximise the potential of the data provided – by embedding this intelligence within their systems, in real time.
Without such a platform, most organisations will need to reallocate considerable resources in order to integrate multiple vendors and technologies. Either way, organisations will still need to form a strategic partnership with a digital specialist, that can also advise on how processes and working practices will change. They will be able to provide expert insight and help to grow business use capabilities – so that tech won't just be solving your existing challenges, but will continue to do so for many years to come.