How can artificial intelligence optimise the supply chain?
By Giacomo Squintani, Marketing Manager EMEA at E2open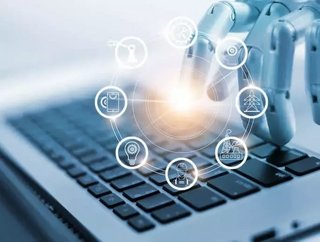 In recent years, we have witnessed the disruptive and transformative power of developments in artificial intelligence (AI). C-suite executives across...
In recent years, we have witnessed the disruptive and transformative power of developments in artificial intelligence (AI).
C-suite executives across every industry have realised AI's value and are exploring how to incorporate it into their operations – and supply chains often top their agendas. Core pain points that AI is helping procurement and supply chain executives remedy include a lack of end-to-end visibility, delayed reactions to unforeseen events and inaccurate forecasting.
How are organisations achieving these improvements?
Supporting end-to-end visibility
A Capgemini survey reveals 83% of supply chain executives believe a lack of end-to-end visibility in their organisation was a barrier to growth. Delivering insights at scale is essential to identifying bottlenecks and establishing what data organisations need to capture and analyse in order to make informed decisions and drive better outcomes.
Organisations, especially in manufacturing, are investing heavily in Internet of Things (IoT) solutions and connected devices. Intel highlights that the world of IoT is growing rapidly, from 2 billion objects in 2006 to a projected 200 billion by 2020. The resulting opportunities for increased collaboration between AI solutions and connected devices could play a vital role in determining tomorrow's supply chain leaders.
The key will be to develop intuitive AI solutions that can pull real-time data from connected devices and empower decision-makers with broader and deeper operation insights on an unprecedented scale. This increased visibility allows executives to rapidly make contingency plans in the event of unforeseen circumstances, whether internal (e.g. machine breakdowns) or external (e.g. delayed supplier shipments), minimising negative effects on the supply chain and, ultimately, on the brand.
Building better reaction times
Slow reaction times to such incidents often have a domino effect on operations and the bottom-line. Supply chain executives need to consistently monitor industry activity to ensure they react and adapt quickly.
In the UK, the Food Standards Agency's recent recall of products due to mislabelling not only affected the big supermarkets, but also producers, delivery drivers and customers throughout the retail supply chain. The ability to quickly implement a counter strategy in such situations is invaluable.
SEE ALSO:
Companies require innovative AI systems that will integrate with suppliers' connected devices, and analyse and format data for executives, enabling them to make faster and better-informed decisions. By linking manufacturing and sales data, for example, thus, taking a combined view of supply and demand, waste and production costs can be reduced.
To optimise the value that AI can provide, a company's infrastructure must also integrate with its customer relationship management (CRM) and enterprise resource planning (ERP) solutions. Once organisations deploy an AI supply chain solution capable of machine to machine (M2M) communications, the data generated by their CRM and ERP platforms can inform best practice strategies, updating internal policies and facilitate access to solutions within the supply chain.
Forecasting into the future
The third widespread issue faced by the supply chain industry, but certainly not the least important, is inaccurate forecasting. Most forecasting is based solely on historical data, failing to factor in real-time market trends. Strategies are therefore based on obsolete data. And not even the finest chefs can excel with out-of-date ingredients. That's just a recipe for disaster… that's why supply chain executives need real-time data to create effective strategies. So, it is no surprise that companies say they require end-to-end transparency and real-time updates to forecast accurately. How can they achieve this?
They need to invest in AI software that will allow them to gather information from key market sources and incorporate real-time trends data into their actions. Once these data points are in sync with a company's supply chain, executives will instantly see drastic forecasting accuracy improvements, and how they can better plan for the uncertainties of tomorrow.
Why AI?
AI is on most companies' radars, with 78% of organisations implementing it to enhance operational efficiency by at least 10%. The increased usage will reduce workload, saving organisations that most precious of commodities, time, which they can reinvest into other areas to deliver stakeholder value.
Real-time data analytics boosts visibility and reaction time in changes in demand, enabling companies to reduce costs and increase sales.
To finance investment in AI, businesses must first build a transparent end-to-end supply chain. AI isn't a stand-alone magic cure: only when truly integrated within the overall supply chain can it improve efficiencies by informing strategies. That's why organisations that choose to implement AI must accurately evaluate the technology already deployed both internally and across their supply chain. This way, executives can ensure they identify the optimal AI solution to gather the necessary real-time data, convert it into knowledge and ultimately drive the best future course of action. And that cannot be achieved by looking solely in the rear-view mirror.
By Giacomo Squintani, Marketing Manager EMEA at E2open