Five predictions about what procurement will look like in 2025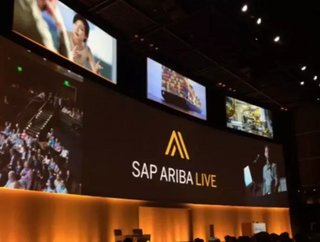 SAP Ariba has shared it vision about the state of globalprocurement we could see in 2025. As part of its SAP Ariba Live event that is currentlytaking p...
SAP Ariba has shared it vision about the state of global procurement we could see in 2025. 
As part of its SAP Ariba Live event that is currently taking place in Las Vegas, the company has shared it thoughts on this future of the procurement industry. 
SAP Ariba believes technology will make business more personal, contextual, intelligent and efficient in the years ahead. And in the process, procurement will become less tactical and more strategic. 
"For the last two decades, procurement has been on a journey that has led to dramatic transformation. But the journey is just beginning," said Marcell Vollmer, Chief Digital Officer, SAP Ariba. "Over the next 10 years, companies will face more opportunity and disruption than ever. And procurement will play a critical role in maximizing these opportunities to create business value.
In embracing digital technologies and strategies, procurement can reimagine the function and beyond delivering cost savings and process efficiencies, fuel innovation and market advantage."
So what will procurement and the technologies used to power it look like in the future? According to SAP Ariba Procurement 2025:
Not Your Father's Buyer – Far from managing orders and invoices, procurement will leverage technology to automate mundane tasks and focus on strategic work, becoming a key driver of corporate goals and business innovation. Intelligent systems will be self-learning, providing consumer-like, personalized user experiences that make purchasing a snap.
Brand Ambassadors – All companies want to do well. But procurement will also help them do good and become stewards of corporate reputation and brand perception by ensuring a sustainable supply chain.
Chief Collaborators – To achieve their cost, revenue and cash flow goals, companies need to be connected. Procurement will take the lead in driving a more collaborative way of doing business, using networks to connect to suppliers, customers and partners around the world to efficiently get things done.
Super Networks – To create value, networks need to network. Hyperconnected ecosystems will become the standard for procurement, enabling a unified process from source to settle that delivers speed and business agility.
Data Drivers – Data is the new currency. And buyers and sellers alike will leverage real-time insights, predictive analytics, blockchain and artificial intelligence to make smarter, more informed decisions that move their businesses forward.
"Procurement organisations are on the brink of more change – and the future is bright," Vollmer said. "In the coming years, procurement will rethink everything from technology and resource allocation to talent and skill sets and remake the function to operate the way they want it to and the way it should."