Exclusive interview: Girish Rishi, CEO of JDA Software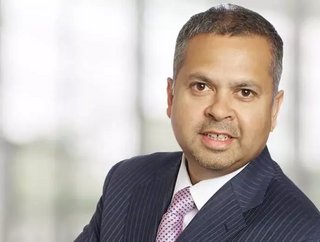 Eighteen months into the job, JDA Software's CEO Girish Rishi is in a bullish yet reflective mood. Sitting in the Spectrum Lounge of the Park Plaza Co...
Eighteen months into the job, JDA Software's CEO Girish Rishi is in a bullish yet reflective mood. Sitting in the Spectrum Lounge of the Park Plaza County Hall – a recently completed luxury hotel in located in London's popular South Bank area – Rishi is in the midst of a whistle-stop European tour, which will be followed by a trip to Asia, meeting some of JDA's 4,000+ customers, briefing staff and overseeing what feels like a rapid period of growth.
The company's client portfolio reads like a 'who's who' of the business world, featuring Nike, Unilever, Walt Disney, Mercedes Benz, Samsung, Macy's and Sprint to name but a few. It's Rishi who, ultimately, must meet and exceed their expectations – no easy task.
Following a decade as Senior Vice President at Motorola Solutions, followed by a close to two-year stint as Executive Vice President of security specialist Tyco International, Rishi took the JDA hotseat in January 2017. An experienced head he may be, but he admits there were certain elements of the business that surprised him.
"The market is moving faster than I had anticipated, and our customers have been very quick to respond. It's true that supply chains have been considered conservative areas of business that happen in the background – they are not to be messed around with," he says.
"But that has changed dramatically; we see companies willing to take really bold moves in a bid to disrupt their approaches to business. We hear the word disrupt a lot, but I think what we mean is to reconstruct. Companies are looking at their operations and considering how they would structure their supply chains if they were starting over."
Rishi offers Michelin as a prime example of a business with the desire to 're-layout' its supply chain. Whereas the company used to take a one-size-fits-all approach to its customers, it has separated its client base into four separate areas, so that it can serve its high-value clients in one silo, its winter customers in another, and so-on.
"We are seeing this type of phenomenon all across the world," says Rishi, "it's not something that is limited to geography," Rishi adds.
Recognising the shift, JDA has made a concerted effort to bolster its high-end tech offering, encompassing the IoT, machine learning and AI tools that its clients increasingly demanding as part of their supply chain management suite.
To this end, JDA Software recently announced an agreement to acquire Blue Yonder, one of the leading businesses offering AI solutions for retail. It is a move that builds on JDA's strategy of developing cognitive and connected solutions to power digital transformations for companies seeking to create a competitive advantage for their supply chains.
"Major digital transformation of supply chains is underway and the ability to quickly access intelligent, actionable data and insights will determine the future winners and losers," comments Rishi. "JDA's end-to-end solution portfolio, coupled with Blue Yonder's leading AI/ML capabilities, will enable customers to deliver more autonomous, profitable business decisions throughout their extended supply chains, unlocking the full business impact of intelligent data."
SEE ALSO:
In a bid to accelerate its clients' supply chain transformations, JDA Software has formalised a strategic alliance with KPMG – one of the world's 'Big Four' accounting firms. Having worked together on a number of successful projects, the alliance combines KPMG's leading design, change management and testing capabilities with JDA's advanced demand-driven, integrated manufacturing supply chain technology. The companies say the transformational improvements and real-time information help manufacturers reduce costs, increase asset productivity and improve cross-functional planning and execution across their agile supply chains.
Rishi says the agreement is something of a sea change for the organisation: "Historically JDA has built its products itself. But a big internal initiative is something of a statement of humility which is to recognise that we cannot do everything on our own – so our aim is to build out a powerful ecosystem of technology partners.
"That's something we take really seriously, and we won't just make alliances for the sake or alliances – regardless of how big the companies are. We've had large integrated organisations come to us with a view to partnering but we take each possibility on its own merit and if we feel the partnership is not mutually beneficial, then it's something we won't do. A lot of work, communication and deliberation goes into a partnership like the one with KPMG."
On the specifics of what KPMG can offer, Rishi comments: "KPMG has great capabilities in the North American and Japanese manufacturing sectors. They are positioning JDA as the bedrock of its supply chain solutions and investing in the relationships, which is exactly what we want."
Rishi's enthusiasm for collaboration and bolstering the company's capabilities is clear: since the interview, he has spoken of a $500mn war chest for acquisitions, while also expressing his determination to grow JDA's revenue to $10bn a year by 2025 – the equivalent of 31% growth a year. He has also overseen the development of Customer Innovation Centres and Centres of Excellence to help in the continuing effort to hone and encourage new talent.
But his first mission is to follow 2017's record financial year – in which JDA achieved revenues of around $1bn – with another in 2018.
"We need to be breaking down silos and working across functions a lot," he says. "As a company we need to ensure that we're obsessed with creating value for our customers, so we have to create a sense of urgency around responding to customer requirements. Secondly, we have to increasingly recognise the importance of innovations and learning. For JDA, learning is a value that we need as it leads to innovative thinking and value creation, to the extent that I set aside time each week to learn new things and publish them to the company.
"But just as important is the culture of the company, I believe in creating a culture, not just a company, and that has to continue to flourish. We wear that as a badge of honour at JDA, and that is part of building a company that can succeed for an extended period of time, not just from quarter to quarter."