Exclusive article from JDA: Making the Autonomous Supply Chain a Reality
By Girish Rishi, CEO of JDA,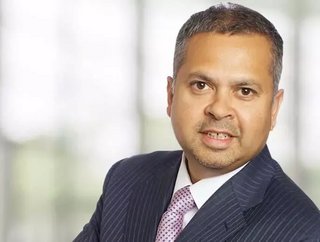 Girish Rishi, CEO of JDA, explores how companies can successfully manage the transformation to a autonomous supply chain. Supply chains are evolving in...
Girish Rishi, CEO of JDA, explores how companies can successfully manage the transformation to a autonomous supply chain. 
Supply chains are evolving in the face of greater customer demand, soaring expectations, and endless purchasing opportunities. Retailers, manufacturers and third-party logistics companies are having to move quicker and produce more with shorter turnarounds and greater transparency. Companies are digitising their supply chains to meet these new challenges, but this alone isn't enough to answer the questions businesses are asking every day: what's going to happen tomorrow, next week, next month and next quarter?
An autonomous supply chain can help businesses respond with immediacy and decisiveness. This technology is designed to deliver on-demand, navigate disruptions months in advance and help keep your business ahead of any changes in customer buying behaviour. The three core tenants for an autonomous supply chain are:
Reading the signals
The more information a business has access to and uses, the more it can help understand any changes in supply and demand. In the past, the main challenge was having the processing capability necessary to collect reliable data and harness it to represent the realities of changing conditions. The capacity to measure and recognise external conditions is critical to predicting supply and demand. The autonomous supply chain requires a significant increase in external signals, which relies on the reporting of evolving climate and market conditions in real time.
So how can you read the signals? Using artificial intelligence (AI), machine learning (ML) and IoT, you can manage and interpret signals such as weather events, temperatures jeopardising fresh products and any online social trends influencing customer demand. Businesses need to make use of as many signals as possible, because if dimensions are missing it will difficult to get a clear picture.
SEE ALSO:
It sees everything
To truly understand their entire supply chain, businesses need to manage the complexity and volume of intelligence — billions of pieces of information that are time-stamped with their own varying amounts of information. Let's set the stage: imagine sensors inside a lorry, which is on its way to deliver fresh goods to a grocery retailer. Sensors are able to detect the temperature inside and outside of the lorry, the speed it is travelling at, and if there are any roadworks which will slow the delivery down. Every detail is pinpointed with time and date stamps.
Now think of thousands of sensors everywhere; the autonomous supply chains need to capture and process every detail in real time. To do this, organisations need to build a platform that can manage and interpret all the signals and insights with a processor capable of managing and integrating data from AI, ML and IoT.
Drawing conclusions
The capacity to both store and manage every piece of information is necessary, but without translating these billions of nuggets of information, every detail is rendered powerless. A standard approach of applying a rule under specific conditions could miss dozens of other factors. The autonomous supply chain uses AI and ML to connect all the seemingly unrelated pieces for a clear picture of supply and demand. Leaving it to dashboards that report conditions or status systems, an approach commonly used across the supply chain, won't fuel the autonomy required to respond to the growing pressures across industries.
The anticipatory shipping technology that Amazon patented in 2013, which calculates the expected demand for items in certain locations, is the perfect example. The ability to predict supply and demand in advance enables Amazon to move products with efficiency and precision so they can ship to a customer sooner and at the lowest possible cost. Calculating demand and pre-positioning supply can offer a formidable edge over competitors, something Amazon has clearly taken advantage of.
To help businesses draw the right conclusions from the data they gather, they must apply ML and AI that's trained to understand what's happening across the supply chain and predict how demand and supply will look in the future. That means having algorithms that are capable of supporting ML and AI as they progress and evolve over time.
Making the autonomous dream a reality
Whatever industry it may be, achieving an autonomous supply chain can seem impossible at first. The good news is, whether you're navigating a change-resistant culture or using technologies which lack the processing capabilities necessary to collect data and provide insights, an autonomous supply chain is still achievable.
The seeds of change can be sown by educating influencers on how an autonomous supply chain can prevent the business from being left behind in a fast-evolving business landscape. Then, they can move on to highlighting the gaps in the organisation's own supply chain that result in lost revenue, wasted inventory and late deliveries, showing where they can be averted with a laser focus on product and demand. Once this is completed, they can enlist a network of partners with the digital capabilities and technologies the organisation needs to move toward an autonomous supply chain.
As with any jump to a new technology, adoption won't happen overnight, but it will be undeniably transformational. The autonomous supply chain can drive value and efficiency at every turn with learned recommendations to stay ahead of the curve. The self-learning and self-healing approach predicts challenges, transforming them into opportunities for growth. Implement these steps well, and just imagine what's possible for your business.