The evolution of digital twins in supply chain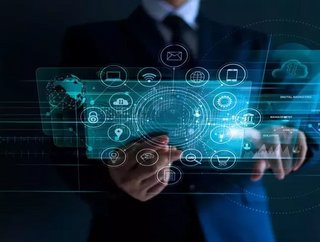 Supply Chain Digital explores the influence of digital twins and how the technology is leveraged in a supply chain setting...
The supply chain of today is unrecognisable from a decade ago. As a direct result of the influence of technology, supply chains are complex and dynamic, and it has never been so important to adopt an agile approach.
With the added challenge of COVID-19, having real-time data available is a critical competitive advantage. Industry 4.0 constitutes a technological framework that focuses on digitalisation and analytical capabilities to identify events on a real-time basis. 
This is where digital twins come in. A digital twin is essentially a virtual supply chain replica that consists of hundreds of assets, warehouses, logistics and inventory positions, and it is gaining more attention in the industry due to improvements in technical and computational capabilities with operations technology.
Ravi Gopinath, Chief Cloud Officer and Chief Product Officer at AVEVA, believes the value of digital twin technology is directly proportional to the reliability and depth of the data powering the underlying model; such as operating data, production data or supply chain data. "Digital twins support the entire lifecycle, from design time, through construction and commissioning, all the way through to operations," says Gopinath. "While there is value in just collecting current and historical data for analytics, the real power of the digital twin is realised when it covers the full asset lifecycle. This makes it a single repository for the information needed by both the operations and maintenance of a plant or an organisation's supply chain. In addition, this critical engineering and operational data enables the use of big data analytics, such as planning, optimisation and predictive analytics."
"Ultimately, digital twins have been a key force behind the improvements in supply chains and the digitalisation of industries has increased margins and operational performance in good times, whilst allowing industries to adapt better in the bad."
What is a digital twin?
A digital twin is a virtual supply chain replica that consists of hundreds of assets, warehouses, logistics and inventory positions. Using advanced analytics and artificial intelligence, the digital twin simulates the supply chain's performance, including all the complexity that drives value loss and risks. It identifies where volatility and uncertainty exists, as well as where optimisation is possible. A digital twin also enables scenario planning to allow a company to make decisions on the basis of business needs, rather than resolving issues as and when they arise. 
Vikram Murthi, Vice President, Industry Strategy at LLamasoft, believes that COVID-19 has showcased how underprepared companies were for such a disruption. "There have been events over the years that have impacted supply chains, but the scale at which COVID-19 affected global supply chains and the domino effect of lockdowns was second to none," says Murthi. "Now, businesses must prepare for what could be further lockdowns countrywide and regionally, as well as for the threat of a second wave. We have been through this once before and businesses have to prepare to respond to the inherent risks in their supply chains, with strategies to be more resilient and continuously respond as demand patterns changes and supply issues occur."
Murthi recognises that through digital twins, businesses will be able to understand the impacts and trade-offs of decisions by running 'what-if' scenarios and making informed recommendations both horizontally and vertically throughout the supply chain. "The supply chain system is a complex network of entities which needs an end-to-end representation that can be leveraged to respond to market pressures, external factors and internal considerations – this model is referred to as the digital twin," he explains. "The digital twin with AI, machine learning and optimisation techniques can be used to simulate and optimise the supply chain. The digital twin encapsulates suppliers, factories, contract manufacturers, distribution facilities, transportation lanes and customer locations. Using the digital twin, businesses can evaluate the complex interconnected trade-offs in capacity, service, inventory and total landed cost."
Jonathan Bailey, Director of Business Transformation, EuroNorth at Dassault Systèmes, has observed first-hand how businesses transformed their operations almost overnight, which has aided the rise of digital twin technology. "Society has come a long way in the last six months during the COVID-19 pandemic," says Bailey. "From the implementation of artificial intelligence to simulation technology, businesses are finding new ways to ensure operations are running as they did pre-pandemic. Most recently, we have seen a surge in digital twin technology, to not only help address immediate business needs, but to future-proof and help build resiliency for the long-term."
"Dassault Systèmes has been instrumental in developing and leading these capabilities since its infancy; we used it to help support the creation of the Boeing 777 plane as early as 1989," adds Bailey. "Implementing digital twin solutions means that whether it is used by aircraft designers or manufacturers, you have full visibility of the entire production process. Using this real-time data, you can ensure what is happening in your supply chain matches the needs of what is happening day to day and experiment in the virtual world to see how the parts fit and perform together. This limits time spent on manufacturing and getting the parts delivered for assembly, and the testing phase. Digital twins are also widely used in the automotive sector precisely for this reason."
Digital twins help companies address challenges by simulating all assets and interconnections in a complex supply chain. In BCG's report "", it was detailed how a company can apply the insights to augment decision-making across multiple planning horizons:
Short-term planning and execution - A digital twin can identify execution risks early and this means that companies can mitigate risks rather than manage crises. It enables the company to reduce the idle time of bottleneck assets and improve inventory positions. 
Sales and operations planning - The digital twin can optimise sales and operations planning (S&OP) by simulating the execution of a specific plan, highlighting risks and opportunities and feeding the insights back into the planning process. This allows the company to minimise the losses that arise from misalignment of plans and system constraints, as well as latent bottlenecks. The insights also allow the company to better align maintenance plans and inventory build ups with market demand.
Longer-term planning - A company can improve the efficiency of capex and optimise the setup of the overall supply chain system by understanding where the most significant structural bottlenecks exist and how much additional capacity is needed.
It is important that for any technology deployment that the effort to introduce a digital twin is led by the business. Companies that clearly understand the value potential and opportunities to gain an edge will be in the best position. For example, by better understanding and protecting bottleneck assets in the supply chain, a company can increase throughput, improve service levels and react faster to changes in its sales portfolio. According to BCG, to create sustainable change, companies should address three enablers from the start:
Changing processes so that they can effectively use the new insights.
Building up the required capabilities and changing the way of working.
Leveraging a data and digital platform in order to release data from core IT systems and quickly build analytics-based minimum viable products.
Ultimately, Murthi believes that the 'winners' are the companies that are proactive and agile. "From a recent , the most successful retailers are those that are already recognising and implementing technologies such as digital twins, artificial intelligence and machine learning – they are the ones that are staying ahead of the curve in tough times," he explains. ", by 2023 at least 50% of large global companies will be using AI, advanced analytics and IoT in supply chain operations. If businesses are to survive and thrive in the new normal, they must implement the right enabling technology that will help them gain insights into their supply chains and make them more agile to respond to rapidly changing conditions."
Check out October's edition of Supply Chain Digital here!