DHL Supply Chain Agrees Implementation of Locus' Robotics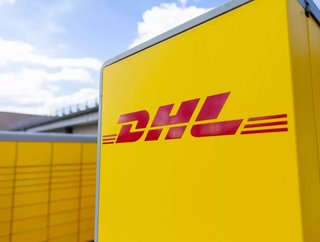 We took a look at DHL's agreement with Locus Robotics for large-scale implementation of robotics due to the increased demand for e-commerce
The leading logistics company within the Deutsche Post DHL Group, DHL Supply Chain, announced it would be implementing a large number of robotics into its warehousing. The company came to an agreement with Locus Robotics for this plan. The multi-million dollar agreement will bring more robotics into DHL's picking and restocking processes as part of DHL's Accelerated Digitalisation Strategy. 
DHL has spoken about its plans for the next 18 months, involving the implementation of around 2,000 robots for warehousing and distribution. Ultimately it will become the largest of Locus Robotics' customers in the world. The robots are mostly used for the fulfilment of e-commerce orders at the dedicated warehouses and refilling the warehouse as required.
Increasing the Rate of Digital Transformation
According to Markus Voss, Global CIO & COO DHL Supply Chain, "it is particularly important for us to be able to consistently optimise our supply chains - assisted picking robots are very effective in this respect." He also explains DHL's plans to double the company's use of robotics by the end of 2021. "So far, more than 500 assisted picking robots are already in industrial use in our warehouses in the USA, Europe and the UK. By the end of 2021, another 500 robots are to be added to a total of more than 20 locations. The collaborative picking technology has clearly proven its effectiveness and reliability in modern warehousing. More locations have already been identified with concrete implementation roadmaps for the remaining robots, which we will deploy in 2022. However, the overall potential for assisted picking robots in our DHL warehouses is much bigger, so we are confident that we will meet the targets we have set ourselves together with Locus Robotics".
Accelerated Digitalisation Strategy
As part of the wider Accelerated Digitalisation Strategy, DHL will benefit greatly from the implementation of robotics over the coming years. Utilising robots for picking orders will reduce time spent searching warehouses and gathering orders, relieving stress from its employees and increasing the overall order efficiency. Once operational, each robot displays an image of the item to be picked from the warehouse and calculates the most efficient route to each item. 
According to DHL, the robots provide fast integration into the current warehousing system via the DHL Supply Chain Robotics Hub, which will reduce the amount of training required to operate them. The speed of implementing new machines will provide great benefits for the company during peak times, as it can add more to its system in line with demand.
"Our expanded partnership with DHL reflects the increasing demand for warehouse digitalisation worldwide to meet today's exploding fulfilment challenges," said Rick Faulk, CEO, Locus Robotics. "Locus is proud to be a valued technology resource that is helping DHL realise their strategic vision of digital transformation."