Creditsafe: Effective supply chain management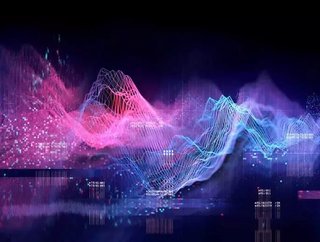 Chris Robertson, UK CEO at Creditsafe, explores how with Brexit looming and finances becoming ever tighter, supply chain personnel at all levels need to...
Chris Robertson, UK CEO at Creditsafe, explores how with Brexit looming and finances becoming ever tighter, supply chain personnel at all levels need to understand how they can manage supply chains more effectively.
Every year, KPIs within a business seem to become tougher and that affects everyone along the entire supply chain. Successfully and effectively managing the supply chain proves key.
Highlight risks before they become problems
Once a process is set up, it would be foolish to think it can be left to tick along by itself. Therefore, if you have carried out due diligence on a supplier, it doesn't mean they will be forever creditworthy. Circumstances change, and it is vital to monitor all your suppliers on a regular basis to spot any risks that could threaten your supply chain.
Credit reports for businesses can often point towards a possible problem a good deal of time before they become one. Due to the extensive amount of data collected and used in credit monitoring, you, as a business owner, can do your due diligence to actively understand the landscape you are operating in and continue to have ongoing insight on this. Key decision makers upstream and downstream should be assessing the risk they are involving themselves in by viewing credit history and letting accurate data tell you who to avoid, and who may require more in-depth research. Algorithms organise our social media feeds, serve us the most accurate search results and feed into credit data analysis tools, too. Businesses should utilise this information to help make informed decisions and can often provide an avenue for discussion regarding new suppliers.
Brexit as an external factor
Brexit is coming whether you voted for it or not. Political uncertainty means that exchange rates are fluctuating constantly. To manage your international supply chain more effectively, a tip is to try and acquire fixed rates to keep your cashflow stable and accurate.
The media is often reporting on businesses stockpiling products in fear of the March deadline. Discuss this with your suppliers so you are not caught out if products are in excessively high demand. The Brexit stockpile need not affect your supply chain, but it would be wise to predict that this could increase supplier's days beyond terms if others don't manage their own supply chain as effectively as you are. This would mean you don't have to worry about the next parliamentary meeting affecting your stock management.
Related stories:
Ensure KPIs are met and analysed frequently
KPIs in any industry are crucial for all personnel to measure success and critique failures. Supply chain KPIs shouldn't be overlooked in 2019 if you wish to keep an efficient and effective journey. With Brexit's uncertainty and economic turmoil affecting the supply chain, consider how this may become compounded along your own personal supply requirements.
Whilst every business will have their own internal KPIs, there are some that supply chain personnel should consider for their team. To encourage the best service possible, first contact resolutions should be one. This helps to develop better relationships with suppliers and customers whilst maintaining a professional presentation of your own business, too.
Focusing on warehouse costs can be a dangerous KPI if scrutinised too much. The last thing you want to do is cause pressures on a team of employees already under large amounts of stress. Especially with the likes of Amazon coming under fire in recent months for its warehouse practices, it's important we remember the human impact of any KPI put in place.
Assess supplier and credit insurance needs
Supplier insurance is there for a reason. There is only a small minority of people that would not insure their home and goods, your business' products should not be considered any differently. We need to better assess our liability exposure in 2019 regardless of which point in the supply chain you are. Often in the industry, businesses can fall foul of ignoring appropriate supplier insurance, couple this with a lack of financial research regarding potential new suppliers and your issues begin to stack exponentially.
If you are using adequate insurance, don't just stop there. Businesses need to be reassessing their policy renewal periods and expiration dates to ensure the protection can be sustained throughout the entire procurement period and continue to be cost effective. Teams should be clued up on this and if they cannot be trusted to maintain these buffers of protection themselves, then external personnel should be considered to assist in this role.
Regardless of how you decide to ensure your supply chain management is more effective in 2019, ensure you do your due diligence and assess all risks appropriately. 2019 could be a tough year for many with increased external pressures, with this in mind, don't forget to remember the employees and supply chain personnel you are working with are all human, too.