COVID-19 - accelerating the digitalisation of operations
By Jonathan Whiteside, Principal Consultant, Dept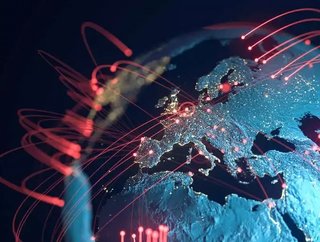 COVID-19 has paved the way for digital transformation as businesses shift operations to cope with office closures, restricted movement and supply interr...
COVID-19 has paved the way for digital transformation as businesses shift operations to cope with office closures, restricted movement and supply interruption.
Inevitably, all industries are operating in a constant state of flux, and businesses are rapidly adapting their strategies to evolve with rapidly changing consumer behaviour. For some businesses, this has meant moving from B2B to a direct-to-consumer model, or utilising virtual streaming to replace meetings, conferences and events. As businesses and individuals manage with the new measures, more productive ways of conducting the same job are coming to light, which is having a ripple effect on digital roadmaps.
"The digitalising of operational processes has been on the radar for companies of all sizes for a while, but has usually landed in the 'we'll get to it eventually' column," according to Jonathan Whiteside Principal Consultant at Dept in the UK. "Businesses would talk about live chat or automating end-to-end operational processes but, ultimately, would decide not to go ahead, since they couldn't justify the internal change impact to support it. But now, new processes are being implemented overnight; businesses have already adapted, and rely on the technology to facilitate the changes."
The rapid evolution of digital processes has sparked a new mindset, focusing on the future with an openness to try new technology. Obstacles that previously prevented businesses from adopting new innovations rarely related to the technology itself, but were tied to bureaucracy and a reluctance to disrupt existing ways of working. Since businesses have had to adapt to remote working, teams have become more versatile and are replacing the 'how things have always been' mentality with a 'let's try it and see if it works' approach. 
In recent weeks, Dept has reported a shift in priorities in the digital pipeline of its clients, ranging from SMEs to some of the world's most recognised brands. This has left us asking: has COVID-19 expedited digital transformation?
SEE ALSO:
Automating processes 
Customer self-service was a trend developing long before COVID-19 hit the UK, but the pandemic has accelerated it to the top of the priority list for many. 
Online applications for permits, rental properties or higher education can be cumbersome, especially when the process is not entirely digitised and requires users to print and post forms. Now, with less freedom for manual interactions, the need for informative and intuitive customer portals has risen to be essential, when just a few weeks prior these features were considered a way to stay ahead of the game. 
Digital roadmaps are being rerouted away from the core development streams of websites, with more time and budget being allocated to automating customer journeys. The human factor is still present for verification, but digital runs the process, ensuring users have all the necessary information via virtual showrooms, information hubs or personalised FAQ areas, rather than relying on a person for assistance. 
Digital solutions that demonstrate businesses are operational and able to take orders and answer enquiries are in high demand. These are not new on the market, but even the most digitally mature brands weren't viewing these as integral until the lockdown measures were imposed and consumers became even more reliant on digital.
Technology is the glue that's keeping operations running in these times of uncertainty and the actions businesses take now will reduce the recovery period once trading returns to normality. As priorities shift in the short-term, businesses are actually jumping ahead in their digital transformation journey and setting the foundation to reap long-term benefits of customer engagement and loyalty.
Finding new ways to communicate
Companies have lost the face-to-face contact that creates a personal connection between the client and the business. Field sales teams are restricted to working from home, and the customer service call centre model is in need of a serious rethink. Now, businesses need to be considering how the principles of that personal touch can be expanded to their online operation, to adjust to the current situation. 
Through well-managed customer support interactions, businesses have an opportunity to cross-sell new solutions or upsell a more advanced, appropriate option. This comes down to good communication, and functionality such as Live Chat, Chatbots or intelligent search can give you the answers your business needs to deliver not only a better experience to the customer, but also supporting your sales operation with a new, efficient acquisition channel.
Live chat is an important feature to implement, lessening the strain of running company call centres. By facilitating remote working and funnelling queries to live chat features, your customer service operation can be maintained, without requiring an office floor of staff answering the phones.
From a customer perspective, onsite live chat features can prevent hanging around in
long call centre queues and importantly provides a visible signal to them that the company is still operating and open for business. The online customer service colleague can respond to any query that comes up, almost like a personalised search bar. This matches up with everyday behaviour; the back and forth messaging of apps like WhatsApp and Messenger, and, in our professional lives, the use of Slack and Google Hangouts.
Live chat follows new operational processes that are now (forcibly) in place. For example, in the case of brands who have historically passed leads on to resellers or dealers who are no longer available, live chat can be managed by a brand's central team and ensured they are followed up on. Previously, this could cause frictions with resellers or answering location-specific enquiries, but since all dealers are shut down and all queries are managed centrally anyway, it works seamlessly and provides the optimum environment to test the new feature whilst phasing it into operations. 
Launching live chat on digital platforms using existing tools requires little implementation and can be up and running within a day. Take an agile approach to production, do diligence but don't get pulled into long phases of discovery. Given the current economic climate, a fast time to market is essential, so it's advised to act tactically by not involving personnel from each department but only those that are necessary for sign-off. 
Don't fear failure
The COVID-19 crisis has created a unique opportunity for digital professionals to apply creative thinking beyond the realms of comfort for most businesses – especially those which are more averse to change and risk. You may never have an opportunity like this again to get rapid traction on a tactical idea, and the free reign to apply it without jumping through 100 hoops. Seize new technology and new ways of doing things without fear of failure. In the current, unique climate, at worst you'll create zero change but at best, you could revolutionise how the business operates.
For more information on procurement, supply chain and logistics topics - please take a look at the latest edition of Supply Chain Digital magazine.