Boston Consulting Group: digital twins in supply chain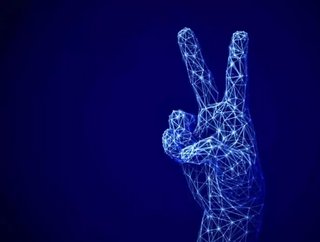 Anticipating the supply chain is no easy task. However, a digital twin allows clear visibility into the risks of a complex, interconnected supply chain...
Anticipating the supply chain is no easy task.
However, a digital twin allows clear visibility into the risks of a complex, interconnected supply chain. By enabling a company to achieve full control of the supply chain system, digital twins confer benefits beyond the end-to-end visibility provided by control towers and the predictive insights generated by planning models like demand forecasting. Supply Chain Digital takes a closer look at Boston Consulting Group's article "Conquering Complexity in Supply Chains with Digital Twins."
What is a digital twin?
It's a virtual supply chain replica that consists of hundreds of assets, warehouses, logistics and material flows, and inventory positions. Through advanced analytics and artificial intelligence (AI), the digital twin emulates the supply chain's performance, which includes the same level of complexity that drives value loss and risks.
What are the challenges of managing complexity?
Complex supply chains are more common in process industries, like chemicals, steel and mining, and in industries with interconnected production and distribution networks. In industries such as this, a single company's supply chain consists of over 1,000 assets, warehouses and logistics flows. This complexity often leads to compromises and lost value, such as excess inventory and lost production time at critical assets. But, what causes these challenges?
Residual uncertainty and variability of demand despite advanced demand forecasting.

The unpredictability and volatility of supply.

Excessively long lead times for receiving materials from global suppliers or for shipping goods to customers, due to the geographic span of the modern supply chain.

Interconnected constraints such as warehousing and logistics limitations, stock positions and product portfolio requirements.
How do digital twins help companies?
Digital twins can enable companies to apply the insights to augment decision-making across several multiple planning horizons.
SEE ALSO:
Short-term planning and execution - Digital twins can identify risks early, which allows organisations clarity before a crisis appears. This enables companies to reduce the time of bottleneck assets and to improve inventory positions.
Sales and operations planning - By simulating the execution of a specific plan, the digital twin can optimise sales and operations planning. This will enable the company to reduce and minimise losses that arise from misalignment of plans and system constraints.
Longer-term planning - A company can improve the overall efficiency of capex and optimise the setup of the entire supply chain system through understanding where the most significant bottlenecks exist.
For more information on how to conquer complexity in supply chains through digital twins, click here!
For more information on procurement, supply chain and logistics topics - please take a look at the latest edition of Supply Chain Digital magazine.