Blue Yonder signals IPO with SEC filing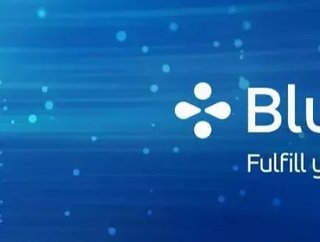 Supply chain digitisation firm Blue Yonder files with SEC and confirms intentions for public offering amid rumours of Panasonic merger...
Blue Yonder has signalled its intention to go public with the confidential submission of a Form S-1 to the US Securities and Exchange Commission (SEC). 
The supply chain software provider confirmed it had taken the first step in an announcement, though it did not divulge the number of shares it intends to release, or a price range. 
"The initial public offering is expected to take place after the SEC completes its review process, subject to market and other conditions," the company added. 
The Form S-1 filing is the initial step a company must take before they can be listed on an exchange in the US, such as the NYSE. It provides the SEC with an overview of the business model, what a company will use the raised capital to achieve, and a brief overview of the pricing and structure of the proposed security offering. 
Where does this leave Panasonic? 
The move follows recent reports that Blue Yonder would be acquired Panasonic. The Japanese electronics giant bought a 20% stake in the supply chain software business last year valued at around $800m, gaining a seat on the board. Blue Yonder's other two main stakeholders are New Mountain Capital and The Blackstone Group. 
People familiar with the rumoured Panasonic merger told Nikkei in early March that negotiations were in the final stages. The deal was reportedly valued at around $6.5bn, but sources confirmed that either party could still walk away. Blue Yonder leadership, it seems, believe they can derive more value from the capital markets than the traditional mergers and acquisition route. 
Growth amid the COVID-19 pandemic 
Blue Yonder's platform uses AI and other technologies to help customers gain greater visibility over their end-to-end processes, and enhance supply chain management, manufacturing and logistics planning, retail and inventory planning, and more. 
Earlier this year, Blue Yonder was named Leader in Gartner's Magic Quadrant for Transportation Management Systems. Blue Yonder's TMS enables companies to transform their transportation operations by managing end-to-end business processes from modeling to planning to last-mile delivery. 
Responding to the accolade, Desikan Madhavanur, the company's Chief Development Officer, alluded to a strengthened position in the market as a solutions provider to organisations grappling with the disruption and uncertainty caused by the COVID-19 pandemic - and the knock-on effects. 
The COVID-19 pandemic significantly impacted the way third party logistics (3PL) companies, shippers, retailers, and manufacturers depend on their TMS solutions. To be successful, companies need far greater visibility and the ability to integrate with enhanced carrier marketplaces," Madhavanur said. "Blue Yonder's TMS powered by Luminate Platform offers companies solutions that meet the needs of the ever-evolving market and their customers."