BCG: 6 Steps to Supply Chain Resilience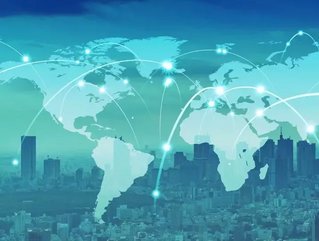 Boston Consulting Group (BCG) believe companies can learn from the COVID-19 pandemic and design resilient global supply chains in response. Here's how...
Before COVID-19, it seemed that global organisations had successfully honed their supply management skills and made it into a sort of science. Like an industrial ventriloquist, supply chain leaders and managers were successfully controlling every limb of complex, international networks of suppliers, manufacturers and factories, logistical inbetweeners, with cost-effective negotiation and incredible efficiency across the globe. Then the pandemic happened. Suddenly, the experts became soberly aware of how fickle their global outreach was, and there's been a worldwide rethink as to how supply chains should be addressed and organised. Sure, labour costs were already rising in far-off lands, political derision is leading to rising protectionism, and natural disasters were on the up, but it took a pandemic to focus our minds on the growing risks of expansion and trade dominance. 
Even for companies that are hailed as being at the top of the chain found themselves in hot water when COVID-19 started to damage supply chains, so, unsurprisingly, they've started to take steps to restructure their global manufacturing and sourcing too. Fortunately, BCG has already done their research and advise the following steps to both assess and adjust supply chains: 
1. Align design principles with the new reality
"Begin by assessing whether your supply chain is adequate given the new economic and geopolitical realities. Identify exposure to high-level risks and the tradeoffs involved in optimizing the supply chain."
2. Segment the portfolio by supply chain risk and understand performance drivers 
"Define key segments within your business portfolio and assess supply chain risks on the basis of many factors, including product, geographical footprint, technology, and exposure to potential policy change. Gauge the current performance of your supplier and manufacturing networks on dimensions such as cost and service levels." 
3. Identify levers and options at the segment level
"Evaluate all applicable levers for supply chain optimization according to the profile of each segment and where in the supply chain the largest risks lie. Determine the level of effort required for each action and the impact it is likely to have on supply chain capabilities."
4. Evaluate supply chain design options for each segment
"For each potential lever, analyze the tradeoffs between geopolitical risk and factors such as production costs, logistics, duties, market access, and resilience. Then select an appropriate approach to supply chain optimization. Identify key KPIs for resilience: a company could, for example, decide it wants at least 30% of key products or inputs to come from three or more qualified manufacturing sites in different geographic areas and would like to keep its capacity utilization under 85%."
5. Pressure test design choices across the company 
"Aggregate contemplated changes at the segment level and evaluate the resulting internal and external network at a company level. Then analyze what would happen to the redesigned supply chain under a set of scenarios—such as an escalating US-China trade war, a financial crisis that bankrupts key suppliers, or another pandemic—that could lead to business disruptions."
6. Put the network redesign in place and monitor performance
"Draw up a plan for implementing the new supply chain design and a system for monitoring the performance of the enterprise-to-enterprise network as the macroeconomic and geopolitical environment evolves."
It has taken decades for multinational corporations to crack supply chain dominance, and the global supply and manufacturing networks have been essential to the thriving economies that we see today. A lot of money, time, and resources have been sunk into the pursuit for success, from all countries, and long-lasting, committed trade relationships have been fostered in a relatively harmonious post-WWII international community. Now, supply chain professionals must take up the trailblazer mantle again by creating new and adapting old supply chains to suit a modern, more volatile world, where disruption may become common, and resilience will become key.