Supply Chain Risk Management
Supplier engagement vital for success, but 'no quick fixes'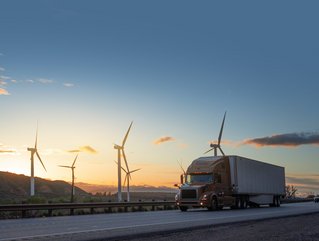 Supplier data should include indicators of performance, risk, & opportunity across areas such as spending, quality, sustainability, resilience and innovation.
New Vizibl CEO Richard Hogg shares three top tips for achieving better supplier engagement as a way to improve supply chain resilience and sustainability
When a business is looking to improve its performance, suppliers are often overlooked compared to other key stakeholders like shareholders and customers. This view is not only misjudged, but it's also a wasted opportunity.
Improving our engagement with supply chain stakeholders is frequently the most effective and efficient route to improving resilience and sustainability, in addition to growth and transformation potential.
Supplier engagement covers a broad set of actions, activities and tactics that can help strengthen and deepen a business's relationships with its incumbent suppliers. Although the best results come from higher-intensity tactics such as supplier collaboration and supplier innovation, building stronger relationships can start with softer engagements that still drive transparency, alignment, and trust. These easy fixes are an essential first step towards truly engaged suppliers.
So where should a business start? To help large organisations work more effectively with supplier stakeholders Vizibl has created a guide, Top Ten Tactics for Better Supplier Engagement, which outlines use cases for supplier engagement as well as detailing the various tactics you can use with suppliers in line with their maturity levels.
Below are a number of strategies included in the guide. These are some of the steps you should be taking early on in order to engage more effectively with suppliers: strategy sharing, data collection, and target setting.
Supply chain strategy sharing
Strategy sharing is the step which forms the fundamental basis for all other supplier engagement initiatives.
One of the lightest touch options, it serves to drive transparency and alignment between your organisation and its suppliers by clearly stating your strategic aims as a business, the metrics you need to meet in order to prove a success, and how your procurement strategy and tactics fit into that broader goal.
Strategy sharing should include short, medium, and longer term plans, and include a sense of the pains your business is responding to. This begins to give suppliers an idea of how they can strengthen their relationship with you based on your organisation's priorities, and better meet and understand your needs.
Importantly, this should also be reciprocal, with suppliers invited to share their strategic plans for their own businesses. This step provides a structure for your ongoing partnership and allows you to identify joint opportunities for mutual growth and development early on.

A key step in engaging with the current state of play amongst your supplier cohort is data collection. This allows you to identify areas for improvement or opportunities for growth, in addition to laying the groundwork to prove the value of other engagement tactics.
The data you collect will vary depending on your goals but should include indicators of performance, risk, & opportunity across areas such as spending, quality, sustainability, resilience and innovation.
How you collect these will vary – when it comes to spending, quality, and operational performance it's likely to be a case of enriching the data you already have on a given supplier.
For cases such as sustainability, by contrast, the process can be more involved. Turning to disclosure platforms is a great way to ease this friction – asking them to disclose to CDP, for example, provides them with the information they can use with other customers, too.

Setting targets with suppliers is a key tactic towards achieving your goals. Importantly for high-quality supplier engagement, targets should be mutually discussed and negotiated. Over time they can be incrementally raised to ensure continuous improvement.
It's also important to remember that some targets can undermine your relationship with suppliers if they do not yet have the capacity or knowledge within their business to understand or meet them. Begin with manageable, leading indicator targets.
Regardless of your use case, it is important for suppliers to feel reassured that they will receive support to achieve them.

Supplier engagement is no quick fix or easy task, yet it is an essential strategy if businesses want to remain competitive, resilient, and sustainable in an increasingly turbulent business landscape and an increasingly globalised marketplace.
It's absolutely essential that we aim high, start small with a view to scaling our successes, and get started now. If you are interested in reading more about the benefits and use cases of supplier engagement, in addition to getting the other seven tactics, download the full guide here.