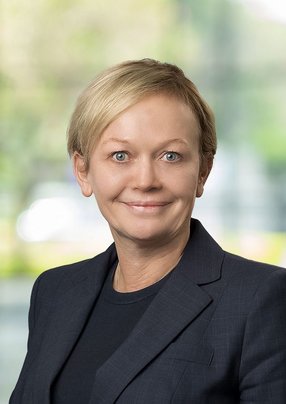 Ariette van Strien
As Marken's President, Ariette van Strien is proud to see the company growing amid turbulent times
As the President of Marken, I'm proud to have led the company through a period of exponential growth during cataclysmic disruption. As chair of the leadership team, I'm responsible for the strategic direction of the business.
What was your journey into the industry?
I've had the privilege of working across various industries, including biology, modern languages, public relations, marketing, clinical research, central labs and logistics. I treasure diversity.
I've also held cross-functional leadership roles in global ops, sales and project management. In the 90s, I jumped at the chance to enter the clinical trials arena when the company I was with expanded into this area. I joined Marken in 2010.
Proudest professional achievement?
How we consistently come together as one team with a clear mission to accomplish our goals and meet industry demand no matter the obstacle. In the life sciences industry, where groundbreaking advances are constantly emerging, we have been at the forefront of logistics innovation, delivering novel scientific discoveries to patients across the globe.
As we continue to navigate the rapidly evolving landscape of medicine – including cell and gene therapies, mRNA treatments, personalised cancer vaccines and other new technologies – our team continues to respond with agility and speed, enabling us to move these medicines with unprecedented efficiency.
In the pandemic, when close to 80% of clinical trials were interrupted and patients could not travel, we focused on patient-centric approaches, delivering medicines directly to the home and accommodating the growing demand for at-home nursing services to administer medicines or collect samples.
Who inspires you?
Hildegard of Bingen (1098-1179). She was a German Benedictine abbess, medical writer, composer, philosopher and visionary. She is considered by scholars to be the founder of scientific natural history in Germany. Her work, Causae et Curae, is the basis of many remedies for common ailments.
Best advice received?
My Dad gave me the best two pieces of advice: first, move quickly and use your time wisely; second, always look ahead as far as you can to anticipate any obstacle or change. Anticipate what lies in the distance, and be prepared.
"People are always at the centre of client conversations because they are the lifeblood of all companies"