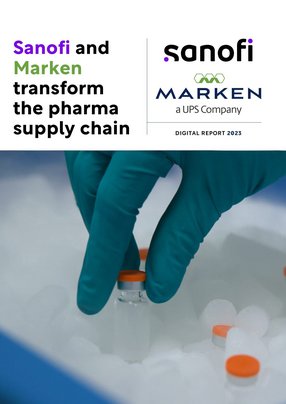 Sanofi and Marken transform the healthcare supply chain
When global healthcare firm Sanofi needed end-to-end clinical supply chain visibility it turned to logistics specialist Marken
Supply chain can be a complicated industry at the best of times. There are many moving parts, all of which can, and have, been impacted over recent years by a conveyor belt of problems, including the pandemic, the Suez blockage, war in Ukraine, labour issues and inflation. But pharmaceutical (pharma) supply chains take complexity to another level.
As well as the usual litany of supply challenges, pharma has distinct requirements on the handling of materials, while also facing the perils of product recalls and compliance issues; the field of medicine is just about the most regulated sector there is.
Then there's also the added pressure of how serious any delays might prove, because the supply chain is critical for ensuring patients in clinical trials have access to the medicines they need to maintain their health, or even to keep them alive.
There are different forms of pharma supply chains. The most common is the so-called small molecule pharma supply chain. This involves time sensitive and temperature controlled chemical-based drugs, that typically begin with the sourcing of raw materials – the active pharmaceutical ingredients – that are used to manufacture medicines. The manufacturing process alone involves several stages: formulation, quality control, packaging, and labelling.

Once the drugs are ready, they're shipped to warehouses or distribution centres, from where they are distributed to healthcare providers, pharmacies, and hospitals. For other medicines, such as vaccines and biologics (drugs produced using a living system, such as a micro-organism, plant cell, or animal cell) a controlled supply chain is required, to keep such volatile medicines at the right temperature and humidity, and with tracking shipments to prevent counterfeiting and diversion. Both small- and large-molecule pharma supply chains are temperature controlled and time sensitive.

One business that understands these challenges intimately is Sanofi, a multinational pharmaceutical company headquartered in Paris. Its focus is on therapeutic areas that include diabetes, oncology, immunology and inflammation, rare diseases, and vaccines for diseases including influenza polio and meningitis.
The company offers a wide range of prescription drugs, over-the-counter medications, and vaccines to improve health outcomes for patients worldwide. Healthcare Supply Chain is a critical link with the patient that must never break, which is why they built a strategic partnership with supply chain solutions provider, Marken.
Arnaud Dourlens is Head of Clinical Supply Chain Operations at Sanofi. Asked about the main risk management challenges the company faces, he says: "Providing near-perfect delivery performance for complex study designs across multiple countries and their trial sites."
He adds: "This is the day-to-day complexity of clinical supply. The supply chain needs to be agile to react to all kinds of changes during clinical trial execution.
"The key is to ensure there is a risk management plan in place that focuses on the evaluation of potential issues arising, either internal with changes, but also external impacts and even the loss of a supply chain partner or a region.
"This requires alternate supply arrangements, tight inventory level management to provide a needed buffer, and very agile operations."
Dourlens goes on to stress that whatever the market conditions or challenges "we are the one making available patients' drugs – on time and at the expected quality". He says that together with Marken, this "is our duty, this is our DNA".
Dourlens and his team face the daily challenge of balancing risk and efficiency.
He says that in the wider world of supply chain businesses focus their efforts on cost and efficiency "because supply chains can become very expensive and complicated". If a company puts too much emphasis on cost and efficiency, he says this can result in a lack of responsiveness.
"Pandemic, earthquakes, regulatory changes or cyberattacks can easily disrupt our supply and impact business," he says. "Recent acceleration of such disruptions has led to the breakdown of supply chains, because the resilience was not there."
But in a pharma context the need to guarantee supplies is all important: "In clinical trials, we are probably more aware of the absolute necessity to guarantee supplies, and we explore key supply chain strategies to be ready before the crisis and ensure robustness and resilience," Dourlens explains.
He adds that "the usual supply forecasting systems are suitable for dealing with the disruption", and says the company's strengths are its ability to quickly leverage its logistic network and inventory, to build new what-if scenarios and to quickly reset its supply flow if required.
"This is infinitely more challenging than it seems," he says. "It means that we need to precisely know the quantity of each raw material or medicinal product in the supply chain and where it is at any given moment."
Examples of Sanofi's ability to support real time decision-making include:
On-demand access to clinical supply information and self-service analytics, which helps Sanofi's clinical supply managers address the complexity of large, geographically distributed trials, react quickly and accurately to change, and meet the evolving needs of new trial designs
Giving supply chain managers access to worldwide, real-time data using cloud-based technology.
Real-time production and distribution monitoring systems – combined with integrated planning and scheduling tools – that combine not only to deliver supply agility, but also to manage costs on expensive production equipment and resources.
For two years now, Sanofi has leveraged Marken to implement a reimagined clinical supply distribution network. It's a hybrid model that leverages a unique centre of excellence based in Montpellier, France, managing operations all the way from initial design to drug-delivery.
"It is able to initiate our entire clinical trial portfolio supply," says Dourlens. "This hybrid model allows us to be highly agile, offering different models combining internal core activities and partners' expertise to answer each clinical trial supply needed."
He adds: "At the Montpellier site, we have the ability to pick-and-pack for European direct shipments to hospitals – and even directly to a patient's home. We can also prepare international shipments to feed our international distribution network out of the EU."
Dourlens says the company's international network relies on 31 depots across 24 countries, most of which have been established in cooperation with global logistics and supply chain company Marken. And it is Marken – the clinical subsidiary of UPS Healthcare – that manages Sanofi's warehousing and logistics, including last-mile delivery and reverse logistics (moving goods from customers back to sellers or manufacturers).
Marken's unique position within the biopharma and life sciences industry is unparalleled. As the clinical subsidiary of UPS Healthcare, its end-to-end global logistics solutions deliver next-generation clinical to commercial cell and gene therapies and clinical trial supply chain services under one roof.
Its state-of-the-art GMP-compliant depot network and logistics hubs are strategically located in 61 locations worldwide, providing comprehensive clinical storage and distribution services, direct-to-patient solutions, home healthcare options, kit production and biological sample shipments.
Marken's focus is on patient-centricity and Sanofi shares this commitment. Every year its devoted Patient Centric Services team expertly orchestrates 200,000 direct-to-patient shipments and facilitates more than 15,000 home healthcare visits, supported by its global nursing network.
Leveraging its capacity and scalability, Marken also manages 154,000 drug product and biological sample shipments every month – at all temperature ranges and to every corner of the world.
"We have a vital role in the storage and distribution of groundbreaking medicines," says Marken's President, Ariette van Strien. "From advanced therapies and mRNA vaccines to pioneering drugs and novel treatments in development, which have the potential to cure diseases, and not just treat them."
Marken has also had to overcome significant challenges in order to maintain such levels of excellence.
"We pride ourselves on delivering customised services at light-speed," says van Strien, who adds that the company "continues to offer a competitive edge in the face of mounting complexities with a ready-now network to deliver new possibilities for patients".
She adds: "From shifts in strategic thinking and talent onboarding to virtual processes, we've had to constantly challenge ourselves, develop new services and expand to new areas to be better and faster than the day before."
Asked how Sanofi's partnership with Marken aided the digital transformation of its logistics network, Dourlens simply says: "End-to-end transparency of downstream supply activities."
To that end, the two companies interfaced their systems to enable Sanofi's global supply chain management "and to allow for future automation and enhancements". Sanofi started the process in 2020 with the global transformation of its clinical supply chain, and decided to partner with Marken on its international distribution network.
"We ran a very fast transformation, including the setting up of our Louisville depot in the US," says Dourlens. "Kentucky was handling all US clinical supply distribution in fewer than two months."
Sanofi has since set up a global network of supply involving 31 depots, in all countries where its clinical studies are conducted.
"Our close collaboration with Marken allowed us to overcome various challenges during COVID, the China lockdown and the Ukraine war," says Dourlens.
He adds that the partnership with Marken worked so well because – unlike many clinical drug supply organisations – Marken kept pace with innovation and dealt well with crisis situations: "Our partnership with Marken gave us clarity on our vision and strategy, and helped us build a deeper understanding of the mutual need to be successful.
He adds that benefits to have accrued from its relationship with Marken include:
Transparency on financials
A results-oriented approach driven by speedy and informed decision making
Strong cross-company relationships and routines at all levels, including VP
"A true partnership can only be successful if there is a win-win approach," Dourlens says,
"Our global outcome of the collaboration is a 20% efficiency gain."
For her part, Marken's van Strien says the company "takes pride in our capability to expedite the worldwide delivery of medicines through our extensive network".
She adds: "We empowered Sanofi with enhanced flexibility and resilience, and our solutions are meticulously tailored to meet Sanofi's specific requirements, thereby bolstering its operational adaptability."
van Strien adds that, as Sanofi's global storage and distribution partner, Marken redesigned strategies "to create a more efficient and optimised supply chain".
She adds: "Our logistics ecosystem stands unparalleled in the industry, delivering paramount advantages to Sanofi.
"The breadth of our global capabilities further strengthens our partnership. We possess the agility to swiftly adapt as we did for Sanofi to set up the Louisville depot in less than eight weeks, employing either a direct-to-patient or hybrid approach whenever and wherever necessary worldwide."
She adds that Sanofi "has come to rely on our innovative solutions to address diverse needs, often resolving critical bottlenecks with expeditious resolutions". van Strien also reveals that Marken built a ready-now network for Sanofi, "to enable us to begin operations immediately, ensuring seamless logistical success".
van Strien continues: "Over time, we have earned the trust of Sanofi by consistently demonstrating our responsiveness in any given situation.
"With unwavering confidence, Sanofi entrusts us to fulfil its requirements and surpass expectations by leveraging our extensive array of resources. This steadfast partnership propels us forward, united in our pursuit to push the boundaries of personalised healthcare, which is gaining remarkable momentum worldwide."
Sanofi's trust is rooted in Marken's unwavering commitment to diversity, which encourages ideas, talent and experience – "all fostered by a learning culture that is emboldened by our unique Marken DNA", says van Strien.
She adds: "The global team is equipped with exceptionally talented and passionate professionals, who possess diverse skill sets, backgrounds, expertise and a shared commitment to excellence.
"Our talent is core to our ability to innovate and meet patient and client needs, and every employee has a critical role to deliver what matters."
Together, Sanofi & Marken will continue to strengthen their strategic partnership, leveraging their innovative portfolio and combined global network, to accelerate impactful solutions for patients worldwide - and this is only the beginning.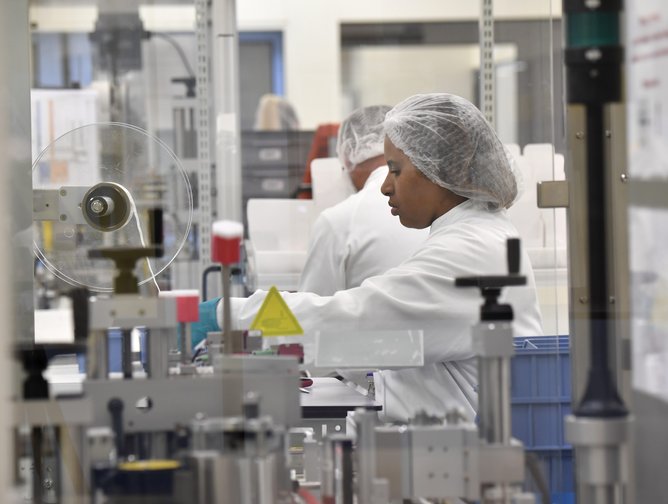 Pharmaceutical Supply Chain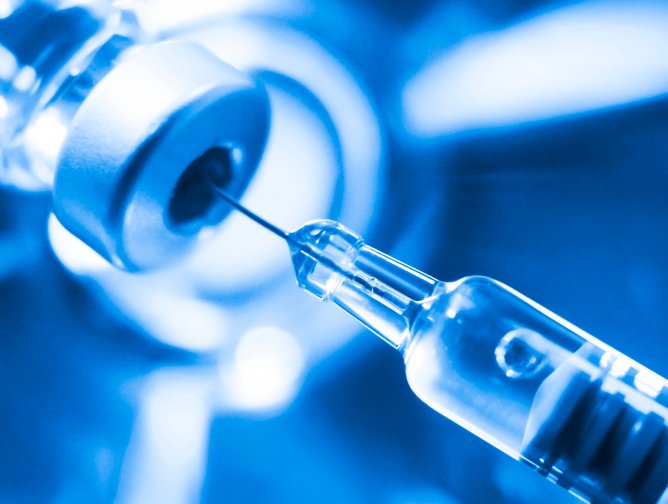 Vaccine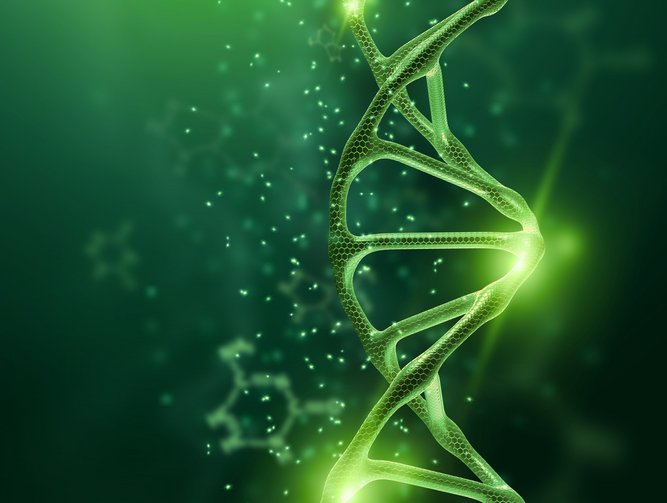 Cell and gene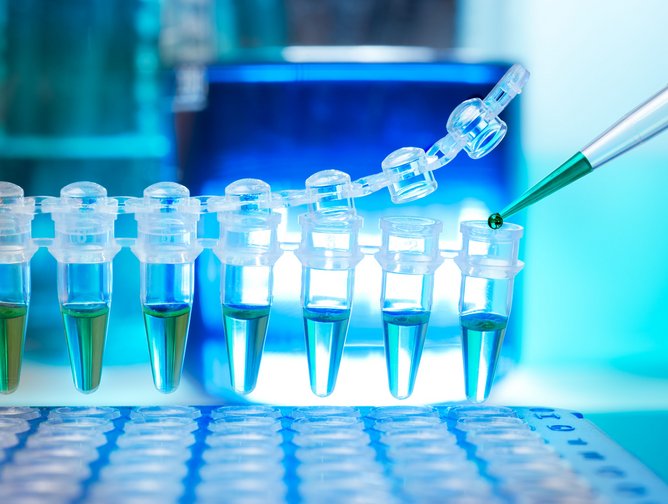 Biological Sample