Opinion: 10 ways Britain would be different without lorries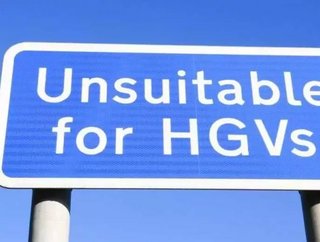 Love them or loathe them, lorries are essential to life as we know it in Britain, transporting everything from our food to the bricks and mortar we need...
Love them or loathe them, lorries are essential to life as we know it in Britain, transporting everything from our food to the bricks and mortar we need to build our homes. However with the road haulage industry on the precipice of a catastrophic driver shortage, Gary Bernadout of HGVtraining.co.uk wanted to imagine what Britain might look like without our 496,800 HGVs. Here, he takes a look at some of the serious – and not so serious – effects that the shortage could have if we don't do something about it before it's too late.
1. Britons drink their tea black or (shudder) with UHT milk
It takes 2,000 HGV drivers to transport the milk we need to make our national beverage. In an age of industrial dairy, fresh milk quite simply cannot be transported in the volumes it is today without them.  Considering 98 percent of us prefer milk in our tea, a Britain without lorry drivers may see us forced to drink our tea black or debasing ourselves by drinking it with UHT.
2. Farmers' markets flourish
Bad news for the supermarkets may be good news for farmers' markets.  With supermarket shelves empty we may well return to the days of locally grown food.  Farmers will be able to transport their produce using tractors and vans as the scale of the operation is far smaller than that of multiples.
3. Britain goes veggie
Although farmers can put their livestock out to pasture in the summer months, they rely heavily on feed deliveries during the winter to sustain their animals. Without the HGVs to transport the feed it will become far more difficult, and therefore costly, to raise the meat we consume. Without lorries meat could once again be a luxury good.
4. 'Next-month delivery' drives shoppers to the high street
The rise of ecommerce is well documented, to a large degree fuelled by the increasing speed and flexibility of delivery options.  These services are completely dependent on the HGVs which transport products between the large distribution hubs.  Without lorries the speed of delivery we take for granted simply won't be possible.
5. International trade slows
Over 2 million HGVs leave the UK every yearcarrying more than 90 percent of goods by value. For many journeys road haulage is the most cost-effective means of transporting goods abroad, and without HGVs Britain's exports would undoubtedly fall dramatically.  Ultimately the country's ambition to balance the trade deficit will be in vain.
6. Waste piles up in the street
Each year British households create over 26 million tonnes of waste. The collection of our waste by refuse lorries often goes relatively unnoticed, yet without them waste could pile up on our streets and outside our homes.  It is a worrying thought that, without HGVs, we may face the prospect of a second Winter of Discontent.
7. House prices rocket
It is predicted that the United Kingdom needs to build 250,000 homes a year to meet the ever-increasing demand. With targets already ambitious, we need the construction industry working at maximum capacity, yet without lorries to transport the heavy building materials required this will be an impossible task.  With the population increasing and not enough new homes being built, house prices will only rise further. 
8. Britons work from home
As HGV tankers are responsible for the vast majority of the fuel in our petrol stations, prices at the pump are likely to rise substantially – especially as the only alternative delivery method would be costly pipeline infrastructure.  An increase in fuel prices will most probably lead to more-and-more of us working from home.
9. But people get healthier
It might not be all bad news as its likely people will adopt alternative means of transport to save money, for instance cycling and walking. Although only 2.2 percent of Brits use a bike as their primary mode of transport today, compared to 31.2 percent of the Dutch, perhaps 2020 will see Britain surpass the Netherlands as the world's foremost cycling nation.
10. Britons struggle through a dismal Christmas
It's not just milk we depend on HGVs for, in fact 85 percent of the goods we consume are transported by lorry. As supermarkets today have very high stock turnover and little stock on site, they use centralised distribution hubs which are completely dependent on road haulage to keep shelves full. So for all of us who rely on supermarkets for our Christmas dinner and novelty reindeer napkins, Christmas may lose its sparkle.
Of course no-one can be sure exactly what will happen if the severe driver shortage is not addressed, but these predictions may not be as far-fetched as they seem. There is however much time between now and 2020, and with concerted effort from the industry to attract a new generation of drivers, and support from the government, Christmas 2020 will be as full of festive cheer as it is now.
By Gary Benardout, co-founder of HGVtraining.co.uk
Stay Connected! Follow @SupplyChainD and @MrNLon on Twitter. Like our Facebook Page.