Data holds key to Scope 3 problem - SAP sustainability exec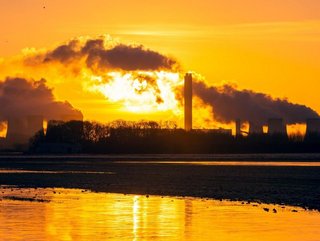 It is Scope 3 emissions that hold the key to making serious headway on reaching global net-zero targets by 2050.
SAP Head of Sustainability Engineering Gunther Rothermel on why it's data, rather than tech, that's the answer to managing & measuring Scope 3 emissions
Data quality is everything when managing and measuring Scope 3 emissions, a senior SAP sustainability executive says.
Often, with sustainability tech designed to decarbonise the supply chain, the focus is on the technology itself. But this is often misplaced, says Gunther Rothermel, SVP & Head of Sustainability Engineering at SAP. "
"What can be challenging is not necessarily the technology but the standards lying behind it," he tells Supply Chain Digital sister magazine, Sustainability.
He says that what really counts is "the data availability and data quality used to feed a level of transactional and granular management of Scope 3 emissions".
Rothermel advises companies to take a whole-business approach if they want to meaningfully record, report and act upon emissions data.
He says without access to relevant and usable data companies are unable to make informed and sustainable business decisions around reducing Scope 3 emissions.
"You cannot manage what you don't measure," says Rothermel. "Considering more than 70% of a business's carbon footprint lies within its supply chain the inability to track, manage and gain insights from live data and embed it into core business processes can cripple the best-intentioned emissions reduction efforts."
What are Scopes 1, 2 & 3?
Greenhouse gas emissions are categorised into three groups, or 'Scopes'. Scopes 1 and 2 are emissions that are owned or controlled by a company.
As such, Scope 1 covers emissions from burning fuel in a fleet of vehicles, whereas Scope 2 are emissions a company causes indirectly, when the energy it purchases and uses is produced. Energy for an electric fleet of vehicles, for example.
But it is Scope 3 emissions that hold the key to making serious headway on reaching global net-zero targets by 2050.
Scope 3 are emissions that are not produced by the company itself or a result of activities controlled by them, but emissions they are indirectly responsible for up and down its value chain.
This includes the emissions of partner companies involved at any stage of production or processes.
For many organisations, Scope 3 comprises up to 80% of their Scope emissions; for large multinationals, in particular, where supply contains tens of thousands of vendors spread across the globe – many of which might be in developing countries and lack the technology or wherewithal to cut emissions without help.
This is why digital tools are important to help furnish executives with a toolset to manage and reduce their carbon footprints.
SAP recently unveiled SAP Sustainability Footprint Management, a single solution to calculate and manage carbon flows with high granularity on company, process, and product levels across Scopes 1, 2, and 3.