Scope 3 is key battleground in the war on carbon emissions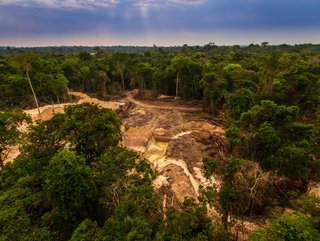 Scope 3 is key battleground in the war on carbon emissions
Nedra Dikson of Accenture and Dr Michael Moore of graph-based, digital-twin tech provider Neo4j: Why firms must act fast on Scope 3 and how to achieve this
Just a few years back, talk of scope emissions would likely have elicited a quizzical glance; not many people knew what they were, let alone why they were so important.
But that could not be more different in today's world, where investors, stakeholders, suppliers, and customers are beginning to demand that the organisations to whom they are connected are fulfilling their obligations on scope emissions.
Before we go any further, perhaps a quick recap of what Scope emissions are might be helpful.
Greenhouse gas emissions are categorised into three groups, or 'Scopes'. Scopes 1 and 2 are emissions that are owned or controlled by a company.
As such, Scope 1 covers emissions from burning fuel in a fleet of vehicles, whereas Scope 2 are emissions a company causes indirectly, when the energy it purchases and uses is produced. Energy for an electric fleet of vehicles, for example.
But it is Scope 3 emissions that hold the key to making serious headway on reaching global net-zero targets by 2050. Scope 3 are emissions that are not produced by the company itself or a result of activities controlled by them, but emissions they are indirectly responsible for up and down its value chain. This includes the emissions of partner companies involved at any stage of production or processes.
For many organisations, Scope 3 comprises up to 80% of their Scope emissions; for large multinationals, in particular, where supply contains tens of thousands of vendors spread across the globe – many of which might be in developing countries and lack the technology or wherewithal to cut emissions without help.
"This is why tackling Scope 3 is a matter of collaboration," says Nedra Dixon, MD of Global Supplier Inclusion & Sustainability at Accenture. Dickson, who has been with Accenture for 21 years, works with small businesses, suppliers, and subcontractors across the world.
"Scope 3 goes throughout the entire supply chain, so it's super important we work together with all of them to act on this issue.
"The pandemic and the ongoing disruption that has followed taught us that we need to change the way we work with suppliers on sustainability. We've realised that partnership on many levels is more crucial than ever."
Dickson points out that in joining together to find solutions to the Scope 3 problem, large corporations are finding that small-to-medium-sized businesses are "coming in to fill critical gaps".
"We're relying on some of these small businesses not only to partner with, but to be innovative with them," says Dickson.
Illustrating this point, Dickson points out that the journey to net-zero is "a two-way street".
"We do development work with a lot of SMEs, but they also come in and help us deliver sustainability. We've had clients and SMEs that have helped design solar panels that help with some of the calculations around Scope 3, for instance."
Dickson also notes that "while everybody focuses on Scope 3 because they count for so much in terms of the total", the reality is that were every company to take responsibility for Scope 1 and 2 emissions, "then Scope 3 would take care of itself".
"If we are to meet net-zero targets, then most companies will have to double the pace of their emissions reduction; at Accenture, that is what we are looking to help our clients do."
According to Dickson, what will "really move the needle on cutting emissions is technology".
"It will come down to how we collaborate on deploying technology to reduce greenhouse gas emissions by 2050. This is why we are bringing this to our clients, some of whom might not have really begun that journey."
Dickon feels it's imperative that larger businesses are not waiting on supply chain vendors to act. "If you're able to go in, then go in, collaborate, and bring it to them – even if they're not asking for it. The pace at which we need to move is frightening and all of this is mission critical right now."
She says that, at Accenture, "sustainability is the next digital", adding: "Everything we're doing right now is about digital, and that's where we want to be with sustainability."
One of the most promising areas in technology for sustainability are graph-based digital twins.
Solution architect Dr Michael Moore is Partner Solutions & Technology Principal Neo4j, one of the world's biggest graph database companies. Using graph technology, the company helps clients such as Comcast, NASA, UBS, and Volvo transform their industries by optimising global networks.
One of its other customers, OrbitMI – a global maritime shipping company – implemented a graph-based digital twin for real-time intelligent route planning and, as a result, says Dr Moore, "has been able to reduce its carbon emissions by over 60k tonnes, annually".
Graph technology is a network-based mathematical theory predicated on the properties and real-world applications of graphs. As such, Neo4j is helping many organisations use graph technology to model complex carbon footprint data to help them meet Scope 3 requirements.
"Scope 3 requirements are hard to monitor as they involve factors outside a company's direct control or oversight," says Dr Moore. "But it's the environmental factor most visible to consumers; it's therefore important organisations get it right."
Dr Moore says unifying the welter of data that exists around Scope 3 is a "huge challenge".
"There's data from so many inputs – from workshops in China and India to shipping the parts down the Suez Canal, to couriers biking finished products or components. It's a huge undertaking.
"Deriving reliable, auditable insights about emissions from billions of connected interactions along the supply chains is next to impossible using traditional SQL-based relational database management systems.
"Graph-based digital twins can capture and analyse data in a way that can be scaled easily. Done right, they can be as extensive and detailed as the reality they aim to capture."
Dr Moore goes on to say that graph-based digital twin technology is "the only feasible way of modelling huge, real-world and real-time systems to gain visibility into carbon emissions across extended supply chains".
Furthermore, he says graphs provide a way of representing reality in terms of nodes and the connections, or relationships, between them
"They provide a real-time, digital view of the logistics network, supply chain, production centre, manufacturing line, or business process they represent," he says. "In a graph database, the relationships between data points are stored in-memory and on disk, creating connected data that can be queried with millisecond response times."